How 'just say no' approach is fuelling Scotland's drug death epidemic
Analysis: Older heroin addicts are experiencing a wealth of health problems as an influx of cheap drugs floods the black market, but how is the UK's attitude to drug treatment also playing a large role?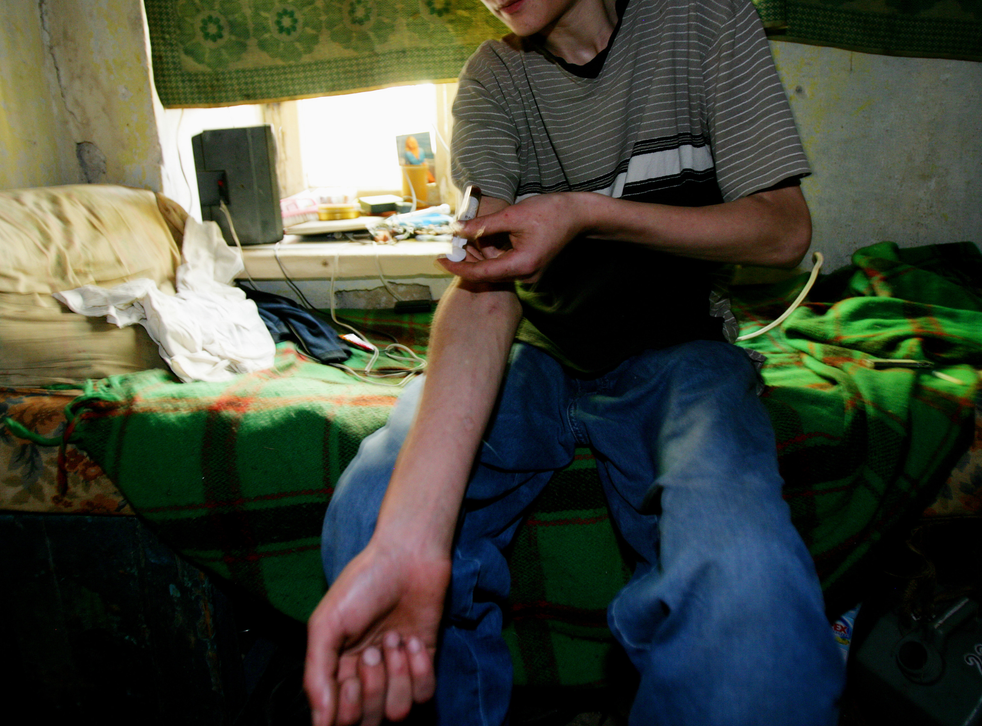 Scotland has retained the unwelcome distinction of the drugs death capital of Europe, after the number of fatalities rose for the fifth consecutive year, skyrocketing 27 per cent in 2018.
Behind the grim new figures is a story of an unwillingness to confront the realities of addiction, clinging instead to outdated dogma harking back to the 1980s mantra of "Just Say No". A simple message – but if beating all-consuming addiction were that simple, three people a day would not be losing their lives north of the border. Heroin looms large in the report, with the figures showing 86 per cent of recorded deaths involved an opiate. Addiction levels are no longer as widespread as during the infamous Trainspotting epidemic at the turn of the century, but the effects of that time are still being felt.
Those aged 35 and over accounted for a third of the total, highlighting the issue that those providing treatment are continually struggling with – this generation of users is reaching old age and, with it, experiencing a range of health problems that services subjected to years of austerity driven cuts are simply unable to deal with. But there's another historical aspect, which growing numbers of experts are attributing to the steady rise in drug-related deaths, not just in Scotland but in the UK as a whole.
Drug deaths in Scotland are now at more than double the level they were in 2008, the year in which the Scottish government introduced its Road to Recovery strategy. The notion was that too many drug users were languishing in recovery, "parked" on methadone. It wasn't without truth, and indeed many accessing services in this era later spoke regretfully of the treatment they received.
An emphasis was placed on recovery, and abstinence was introduced as the marker of successful treatment. The change was swift and profound, and the globally accepted idea of harm reduction – keeping someone maintained in treatment at their own pace to work through their issues in a safe, monitored environment, away from street drugs and the grips of those peddling them – became something of a taboo. Embattled drug treatment workers are reported to have begun to focus more on those they thought had the best chance of outright recovery, while those with less of a chance were further sidelined.
Now, only 40 per cent of drug users are in treatment and the Scottish Drug Forum estimates half of those receiving methadone are on a sub-optimal dose – that is, a dose lower than the minimum recommended by the World Health Organisation.
When viewed through the lens of abstinence, this appears to be cause for celebration, but the reality is often far from it. For many in treatment, receiving a less than optimum dose simply leads to "topping up" with street drugs, which if caught is in itself is a reason for your treatment to be taken away. Many simply leave voluntarily, feeling that treatment is no longer a welcoming place.
The fact that 47 per cent of the deaths recorded in 2018 involved methadone attests to this vicious chain of cause and effect, also driving people to use different drugs, such as the benzodiazepines also recorded in 57 per cent of fatalities. Devastatingly, it appears that many of those accessing services now hold themselves to this standard of abstinence, believing that the more medication they are on, the worse their treatment is going.
It's not a uniquely Scottish problem. In England and Wales the problem is compounded by a system of competitive tendering driven by decimated local authority budgets, in which treatment providers can even be incentivised to get certain numbers of people out of treatment. Drug deaths are rising steadily there too. Thankfully, both Holyrood and Westminster have pared back their approach in recent years, introducing 2018's Rights, Respect and Recovery Strategy, and Drugs Strategy 2017 respectively, both of which emphasise the importance of harm reduction alongside drives for total abstinence.
A wholesale overhaul of our attitude towards addiction is needed if we hope to curb these tragic deaths, to allow the introduction of evidence-driven policies like drug consumption rooms and to ensure that our vital, potentially world-class addiction services have the funding to run to their full potential.
Register for free to continue reading
Registration is a free and easy way to support our truly independent journalism
By registering, you will also enjoy limited access to Premium articles, exclusive newsletters, commenting, and virtual events with our leading journalists
Already have an account? sign in
Register for free to continue reading
Registration is a free and easy way to support our truly independent journalism
By registering, you will also enjoy limited access to Premium articles, exclusive newsletters, commenting, and virtual events with our leading journalists
Already have an account? sign in
Join our new commenting forum
Join thought-provoking conversations, follow other Independent readers and see their replies