Scotland warns Ireland 'unwise to pick a fight' as two countries clash over fishing rights
Edinburgh tells Dublin it will take 'enforcement action' if vessels keep entering claimed British waters around islet of Rockall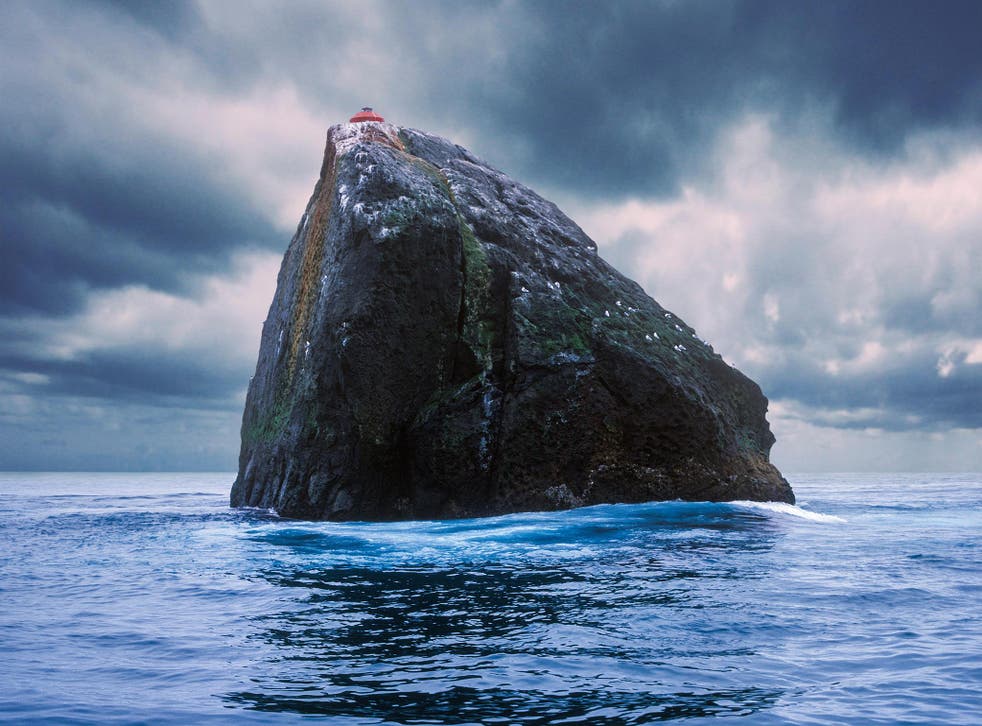 The head of Scotland's biggest fishing organisation has said Ireland would be "unwise to pick a fight" after the two countries dramatically clashed over fishing rights in what are claimed as British waters.
Bertie Armstrong, chief executive of the Scottish Fishermen's Federation, spoke out as Edinburgh threatened "enforcement action" against any Irish vessels found around the uninhabited islet of Rockall.
The eroded volcano – which lies 260 miles off the Outer Hebrides – is British territory and British ships claim exclusive fishing rights for 12 miles around it.
But the Scottish government says there has been a rise in Irish ships farming the area and, on Friday, it told Dublin to order its boats to stay away.
If it didn't, it was indicated, Irish fishermen could be arrested and detained by Scottish authorities.
UK news in pictures

Show all 50
Speaking to the BBC, Mr Armstrong said the SFF supported possible enforcement action.
He said: "We are absolutely alongside the Scottish government in this matter.
"They are doing exactly the right thing. There is illegal activity going on and the Scottish government is absolutely right in taking whatever action is appropriate to stop it…
"This territory is established in international law. What they are doing is illegal."
And referring to Brexit, he added: "In my view it would be very unwise of Ireland to pick a fight when just over the horizon there is a much broader swathe of arrangements to be made."
A spokeswoman for the Scottish government said: "Irish vessels, or any non-UK vessels for that matter, have never been allowed to fish in this way in the UK's territorial sea around Rockall and, despite undertaking extensive discussions with the Irish authorities on the matter, it is disappointing that this activity continues.
"There has actually been an increase in that illegal activity and, with the Rockall fishery season nearly upon us, it is our duty and obligation to defend the interests of Scottish fisheries and ensure compliance with well-established international law.
"We have provided an opportunity for the Irish government to warn their fishers not to fish illegally and hope that this opportunity is taken up as this will of course obviate the need to take enforcement action – which would otherwise be implemented to protect our fisheries interests."
Ireland has never accepted that Rockall – which has a multi-million pound seasonal catch of haddock, monkfish and squid – is part of the UK.
A statement from its government said: "Ireland's position has been strongly made that there is no basis for excluding Irish fishing vessels from the Rockall waters as they are legitimately pursuing EU fishing opportunities in these waters and have done so unhindered for decades."
Support free-thinking journalism and attend Independent events
But Michael Creed, the Irish government's minister for agriculture, food and the marine, said: "Following this sustained unilateral action by [Scotland], I have no option but to put our fishing industry on notice of the stated intention of the Scottish government."
Join our new commenting forum
Join thought-provoking conversations, follow other Independent readers and see their replies