Wolf whistling could become a hate crime in Scotland
A senior judge is to lead a year-long review designed to make the law 'fit for purpose in the 21st century'
Rachel Roberts
Friday 27 January 2017 20:42 Comments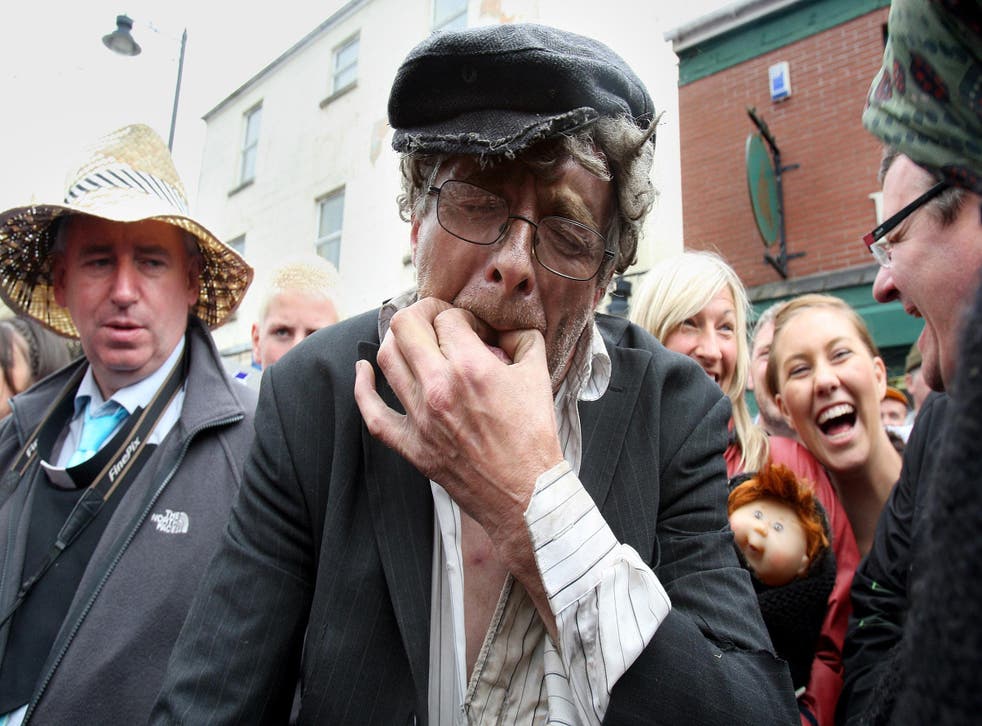 Wolf-whistling, cat-calling and insulting someone because of their age or gender could be treated as a hate crime by police in Scotland.
A senior judge is to lead a year-long review designed to make the law "fit for purpose in the 21st century", according to governing Scottish National Party ministers.
Currently, only offences based on race, religion, sexual orientation, disability or gender identity are currently considered hate crimes in the country.
Lord Bracadale will consider whether new hate crime categories should be created if people are subjected to insults or harassment because of their gender or age - with his remit understood to include wolf whistling.
The move has been welcomed by women's organisations.
One, Engender Scotland, said it was "looking forward to engaging with the review because misogyny is not currently covered by existing hate crime and incitement to hatred legislation."
But there has been some concern among some opposition politicians that the proposed new legislation could be over-zealous.
Douglas Ross, justice spokesman for the Scottish Conservatives, said: "We are happy to be part of this review and will look closely at the recommendations which are made.
"However, it's extremely important that a balance is struck between hate-filled and prejudiced language and behaviour, and offences the public generally regard as altogether less serious."
UK news in pictures

Show all 50
Equalities Secretary Angela Constance told the Holyrood debate: "Any incidence of hate crime must be dealt with appropriately and consistently. I welcome the review of legislation, which will ensure those who find themselves victims of hate crime have appropriate legal protection."
Lord Bracadale said the review would be based on evidence.
"I intend to meet key community representatives and those involved in applying the law, as well as carrying out a public consultation, to ensure that the views of those with a direct interest will be heard and considered as part of the review," he said.
The review follows similar decisions in England, where some police forces have already begun treating wolf-whistling as a hate crime.
Last year, Nottinghamshire police expanded its categories of hate crime to include misogynistic incidents, characterised as behaviour targeted towards a victim simply because they are female.
World news in pictures

Show all 50
Eighty-five per cent of British women aged 18-24 have experienced unwanted sexual attention in public places and 45 per cent have experienced unwanted sexual touching, according to a YouGov survey published last year.
The study commissioned by the End Violence Against Women coalition, found 64 per cent of women of all ages have experienced sexual harassment in public places, and 35 per cent of all women have experienced unwanted sexual touching.
A 23-year-old woman, Poppy Smart, reported builders to Worcestershire police in 2015 after repeatedly being wolf-whistled and cat-called on her way to work, provoking a media debate.
Lord Bracadale will also examine the Offensive Behaviour at Football Act, which became law in 2012 in an attempt to combat sectarianism associated with the Scottish national game.
A majority of MSPs and all four opposition parties in Scotland now favour the repeal of the act out of concern the legislation is unclear and illiberal.
Register for free to continue reading
Registration is a free and easy way to support our truly independent journalism
By registering, you will also enjoy limited access to Premium articles, exclusive newsletters, commenting, and virtual events with our leading journalists
Already have an account? sign in
Join our new commenting forum
Join thought-provoking conversations, follow other Independent readers and see their replies