Selfridges taken to court for selling unpasteurised raw milk from a vending machine at its flagship Oxford Street store
Food Standards Agency says it has launched a prosecution against Selfridges and the farmer who supplied the milk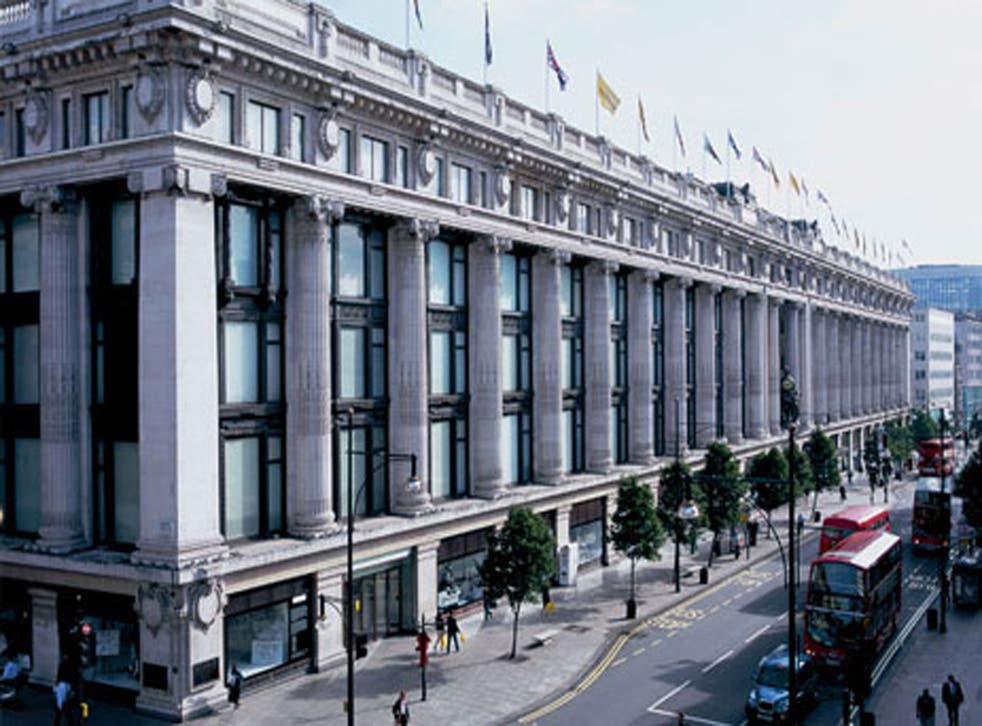 Selfridges is being taken to court for selling raw milk at its flagship store in London.
The Food Standards Agency said today that it had launched a prosecution against the department store chain and the farmer who supplied the milk, Stephen Hook, from Hailsham, Sussex, for breaching food hygiene regulations.
Selfridges began selling the raw cow's milk from a vending machine at its department store in Oxford Street in December 2011, saying customers liked the taste of the traditional product.
The supplier, Hook & Son, based at Longleys Farm, argued that beneficial bacteria destroyed by pasteurisation could reduce children's risk of suffering eczema and hay fever.
However unpasteurised milk is banned for sale retailers in England and may only be sold directly by producers.
The FSA began an investigation last year, saying it was concerned that the milk could contain bacteria "such as salmonella and E coli that can cause illness".
An expert review presented to the FSA board last year warned: "The potential risks associated with the consumption of raw drinking milk have long been recognised.
"Between 1912 and 1937, about 65,000 deaths from bovine tuberculosis were reported in England and Wales. In addition, raw milk was associated with many cases of brucellosis, food poisoning and other diseases."
In a statement today announcing it had begun legal action, the FSA said: "Selfridges has been charged as 'a person other than the occupier of a production holding or distributor' under Regulation 32 and Schedule 6 Paragraph (2) (1).
"Mr Hook has been charged, separately, as 'an occupier of a production holding', under Regulation 32 and Schedule 6(2) (2) of the Food Hygiene (England) Regulations."
A hearing has been set for Westminster Magistrates Court on 6 February.
In a statement, Selfridges said: "We do not believe we have committed any offence. As this matter is subject to legal proceedings we are not able to comment further at this stage."
Mr Hook, 47, said: "It is regrettable that the FSA has decided to bring this test case against a small family farm, which we believe has in every respect complied with the strict regulations of the 2006 Act governing sales of unpasteurised milk in England.

"The vending machine in Selfridges' London Food Hall had been approved by local environmental health officers and while we acceded to the FSA's request to remove it in March last year, we have always maintained that the sale of raw milk through vending machines that are the property of the dairy producer and are maintained and stocked by him, is entirely within the spirit of the law.
"We are therefore determined to fight this prosecution."
Register for free to continue reading
Registration is a free and easy way to support our truly independent journalism
By registering, you will also enjoy limited access to Premium articles, exclusive newsletters, commenting, and virtual events with our leading journalists
Already have an account? sign in
Register for free to continue reading
Registration is a free and easy way to support our truly independent journalism
By registering, you will also enjoy limited access to Premium articles, exclusive newsletters, commenting, and virtual events with our leading journalists
Already have an account? sign in
Join our new commenting forum
Join thought-provoking conversations, follow other Independent readers and see their replies