'UK authorities to blame' for 'tragic' death of Sergei Skripal's pets in sealed home, PETA says
'No one should have left these animals sealed inside the house any more than they would have done children – clearly, they should have been rescued'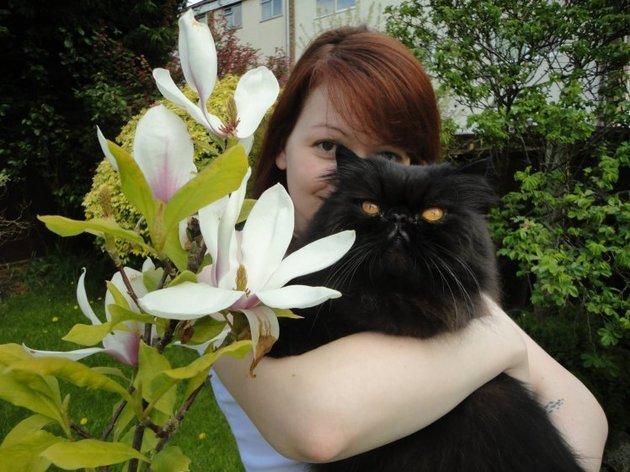 An animal rights group has blamed British authorities for the death of three of Sergei Skripal's pets at the poisoned former double agent's home.
The government confirmed the long-haired black Persian cat had been found alive but "in a distressed state" at the house in Salisbury.
Found extremely malnourished, officials said the cat was taken to the Porton Down chemical weapons laboratory for testing but it was in so much pain that a vet decided to put it down.
A pair of guinea pigs were sealed into the property and later died.
"These deaths are another tragedy of this horrific situation, and this time, the British authorities are evidently to blame," said Elisa Allen, director of People for the Ethical Treatment of Animals (Peta).
"No one should have left these animals sealed inside the house any more than they would have done children – clearly, they should have been rescued."
She added the group was "calling for an investigation to be carried out in order to determine how this was allowed to happen and ensure that procedures are put in place to prevent any such loss of lives – which were valued by the Skripals and the animals themselves – from ever happening again."
Her comments came after Russian foreign ministry spokeswoman Maria Zakharova demanded an explanation for the animals' deaths.
She said the animals were "really important witnesses when it comes to a chemical substance, which, in a number of versions, could have been used in the Skripals' house."
Skripal attack aftermath – in pictures
Show all 15
A British government spokesperson said the property in Wiltshire was "sealed as part of the police investigation".
They said: "When a vet was able to access the property, two guinea pigs had sadly died. A cat was also found in a distressed state and a decision was taken by a veterinary surgeon to euthanise the animal to alleviate its suffering. This decision was taken in the best interests of the animal and its welfare."
News of the creatures' deaths came as it has emerged that both Sergei and Yulia Skripal's conditions are improving after being infected with the novichok nerve agent last month.
Yulia said she was "getting better" in a phone recording played by Russian state television, while Sergei is no longer in a critical condition and is said to be "improving rapidly".
Join our commenting forum
Join thought-provoking conversations, follow other Independent readers and see their replies