Sexism could be treated as a hate crime, says top police official
'It's not about a new crime of hate, it's about adding another category to the enhanced process that layers on top of an offence when it occurs'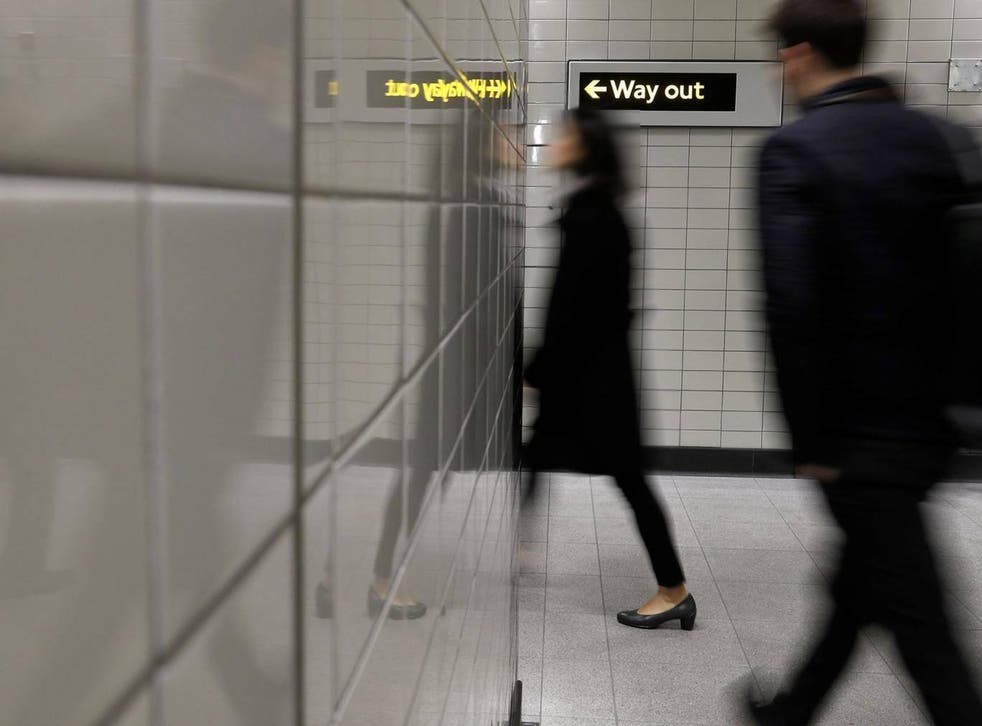 Criminals motivated by sexism could face longer sentences if plans to include misogyny as a hate crime are introduced by police.
Crimes in which a victim has been targeted as a result of their race, sexuality or disability can already be classified as aggravated offences, but gender is currently not included.
Under new plans being considered by police chiefs, misogynistic language and behaviour would be treated as an aggravating factor in crimes such as harassment and assault.
This would lead to longer sentences for perpetrators.
If introduced, it is hoped the move will encourage more women to report sexual offences.
A pilot scheme in Nottingham last year saw unwanted sexual advances and verbal contact with a woman, including wolf-whistling, recorded as hate crimes.
Police in the region revealed cases of misogyny were reported every three days in July and August 2017 under the new rules. Many women called the helpline to ask which crimes were included as sexist hate crimes.
Police chiefs will now consider whether the new regulations should apply to the rest of the country.
Speaking to the Women and Equalities Committee earlier this week, assistant chief constable Mark Hamilton said: "You would take any offence that the person reported and if it reached the evidential standard and had been reported as a hate crime then it would attract an enhanced sentence.
"So it's not about a new crime of hate, it's about adding another category to the enhanced process that layers on top of an offence when it occurs."
Mr Hamilton said other agencies such as the Crown Prosecution Service, courts and the Government would have to implement the change.
UK news in pictures

Show all 50
"My slight concern would be that the police move on their own," he said. "It's whether the criminal justice system from its end to end would respond to it. So that's a bigger debate than me."
He added that the time was "right" to consider the move, to encourage more women to report sexual crimes.
"Hopefully that is an indication to victims that it's more reason to come forward and more reason to believe that the criminal justice system will take them seriously," he said.
The number of sexual offences reported to the police in England and Wales rose 19 per cent to 129,000 in the year up to June 2017, according to the Office of National Statistics, but women's rights campaigners say the figure is likely to be much higher as many crimes go unreported.
Register for free to continue reading
Registration is a free and easy way to support our truly independent journalism
By registering, you will also enjoy limited access to Premium articles, exclusive newsletters, commenting, and virtual events with our leading journalists
Already have an account? sign in
Register for free to continue reading
Registration is a free and easy way to support our truly independent journalism
By registering, you will also enjoy limited access to Premium articles, exclusive newsletters, commenting, and virtual events with our leading journalists
Already have an account? sign in
Join our new commenting forum
Join thought-provoking conversations, follow other Independent readers and see their replies