'Vulnerable and violated': Remote working sexual harassment exacerbated since spring lockdown, poll finds
Exclusive: Pandemic leaving victims with nowhere to turn as perpetrators use video calls and lewd messages to harass colleagues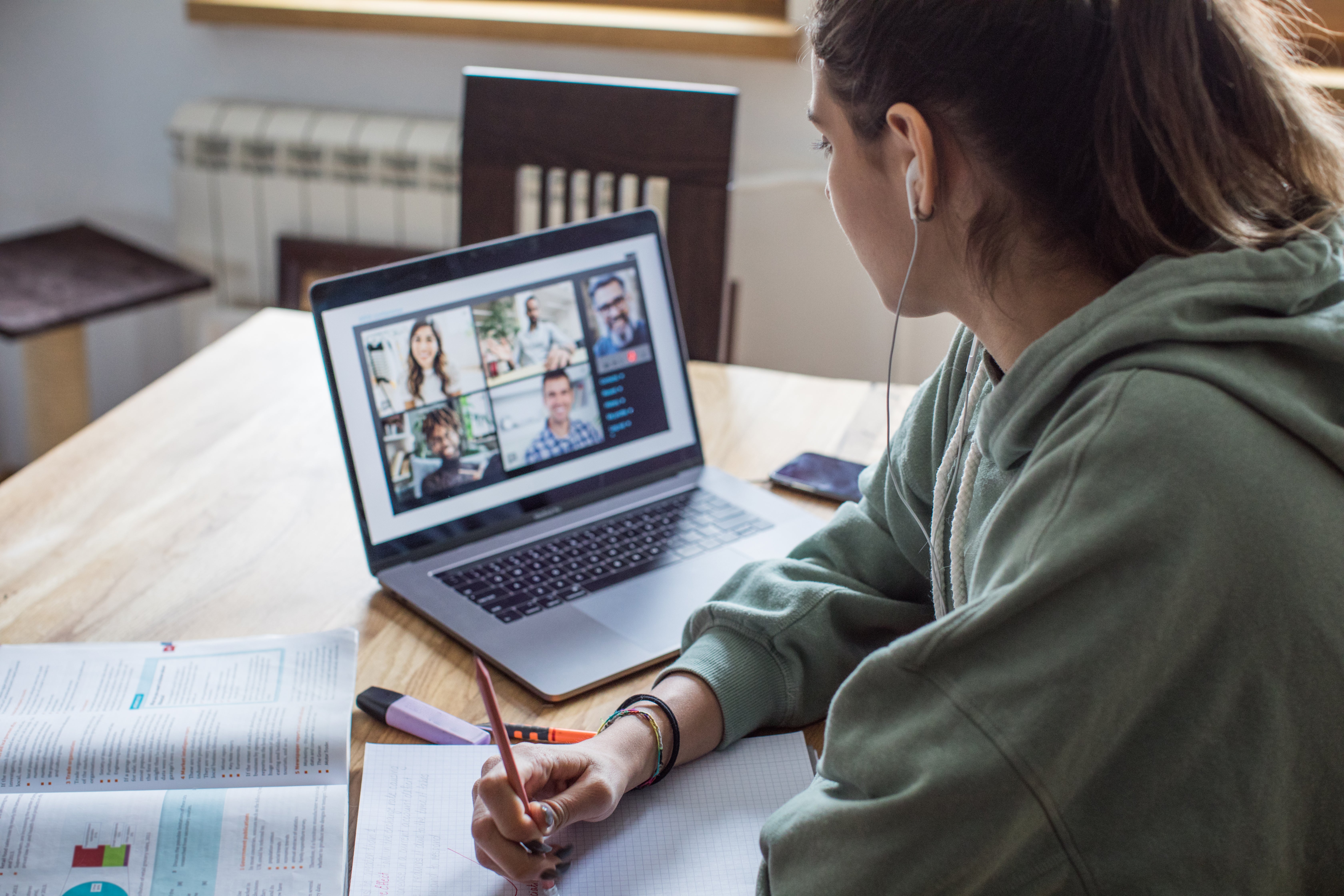 A quarter of women suffering sexual harassment while working from home say the misconduct was exacerbated after the government announced a lockdown in March and more time was spent online working remotely, new data shows.
Online sexual harassment has surged as the pandemic forced people to work from home – with perpetrators finding new ways to abuse their victims via technology.
Exclusive polling carried out for The Independent by Rights of Women, the leading sexual harassment advice line, found almost half of women being subjected to workplace sexual harassment now say it is taking place remotely, while more than four in ten victims say they experienced either some or all of the misconduct online.
The polling also shows victims facing workplace harassment are finding it much harder to seek justice.
While over seven in ten workplace sexual harassment victims report their employer is not doing enough to protect them from the harassment and abuse, three in ten women who reported sexual harassment to their employer say the pandemic has blighted their response to the mistreatment.
One woman, who chose to remain anonymous, said she had suffered sexual harassment on popular video app Zoom during the pandemic.
She said: "The director of the company uses Zoom to take screenshots of myself and other women which he shares with colleagues making derogatory statements and implying the photos look like we're doing sexual acts."
Another woman said: "I have had multiple calls with clients where they have made lewd remarks about how I sound or what I am doing whilst working. The most common is 'you sound sexy, you should be working as a phone sex operator'."
One victim said she received unsolicited highly sexual phone messages from a colleague who took her number from a group work chat.
She said: "A group WhatsApp chat was created by my manager to post updates or changes to the work schedule. The harasser took my phone number and messaged me privately. The chat started with his sexual desire for me and desire to have sex.
"This continued with phallic emojis used in his messages, which I ignored. He continued harassing me and offered to send me pictures of himself and to keep it private."
Deeba Syed, senior legal officer at Rights of Women, which provides free legal advice for women who have suffered sexual harassment at work, said the latest data mirrors "what women have been telling us already, sexual harassment at work happens online as well as in-person".
Ms Syed added: "Although more women are working from home, online sexual harassment has increased and women continue to suffer sexual harassment despite the Covid-19 pandemic.
"Women working from home have seen their harassers take to Zoom, Microsoft Teams, social media, messages, and phone calls, to continue the torrent of abuse. What's more, women's health and safety from sexual harassment at work is being undermined and overlooked by their employers.
"Women have told us that employers are exploiting the Covid-19 pandemic to delay and frustrate the justice processes for women who do come forward to report harassment. In doing so, they continue to neglect their legal responsibility to prevent and protect women from sexual harassment at work."
Ms Syed said the figures shine a light on the fact the current legal framework for sexual harassment complaints is "not fit-for-purpose" – with harassers and abusers routinely managing to "evade justice".
"Until legislation and guidance reflect the lived realities of women, whether working from home or on site, no space is safe from harassment and abuse for women at work," she added.
Sexual harassment victims told the charity of how virtually letting colleagues into their bedroom on video meetings made them feel unsafe and exposed and how coronavirus upheaval has led to employers delaying investigations for months and not responding to emails for a long time.
One woman told of how the investigation into her sexual harassment complaint was not initiated for many months due to the pandemic - adding it has left her feeling "vulnerable, violated and unsafe to work."
Frances O'Grady, general secretary of the TUC, told The Independent the evolving threat of sexual harassment at work is of "huge concern".
"With Liz Truss' newly announced focus on evidence, ministers should sit up and take notice of these stark statistics. The government must stop dragging its feet and strengthen the law to put responsibility for preventing harassment on employers. This would shift the burden of tackling sexual harassment away from individuals," she said.
Ms O'Grady said it would help to eradicate toxic workplace cultures which silence employees who have suffered harassment.
Diana Fawcett, chief executive of Victim Support, said: "Making the brave decision to speak out about sexual abuse or harassment shows tremendous courage, and can encourage others to come forward and seek help too.
"We know from supporting victims, that sexual harassment – whether it be online or in person - can have a long-lasting impact on people's health and well-being."
Tsitsi Matekaire, of Equality Now, an NGO which promotes the rights of women and girls, argued laws are out of touch with how perpetrators wield technology to sexually harass people online - adding that it needs to be approached with the same gravity as other forms of sexual offences.
She added: "Online sexual harassment occurs in its myriad of forms, including but not limited to, cyber flashing, online stalking, unwanted sexual advances or comments that are sexual or misogynistic, and receipt of unsolicited pornographic or otherwise offensive content.
"This type of abuse can be deeply distressing and unnerving for recipients and sends a toxic message to women and girls that they are not safe in the digital sphere."
Ms Matekaire noted sexual harassment disproportionately impacts women and girls both in the physical world and online and its roots lie in gender discrimination and inequality.
She added: "Although there is a physical distance between perpetrators and their targets, the effects are very real and can cause considerable psychological upset, leaving victims feeling threatened, humiliated, and vulnerable, amongst other things."
Join our commenting forum
Join thought-provoking conversations, follow other Independent readers and see their replies