Sky Broadband customers receive legal letter asking for payment over alleged piracy of an obscure Robert Redford film
The letter tells those accused of piracy that they need to pay a settlement or face legal action
Doug Bolton
Thursday 16 July 2015 21:27 Comments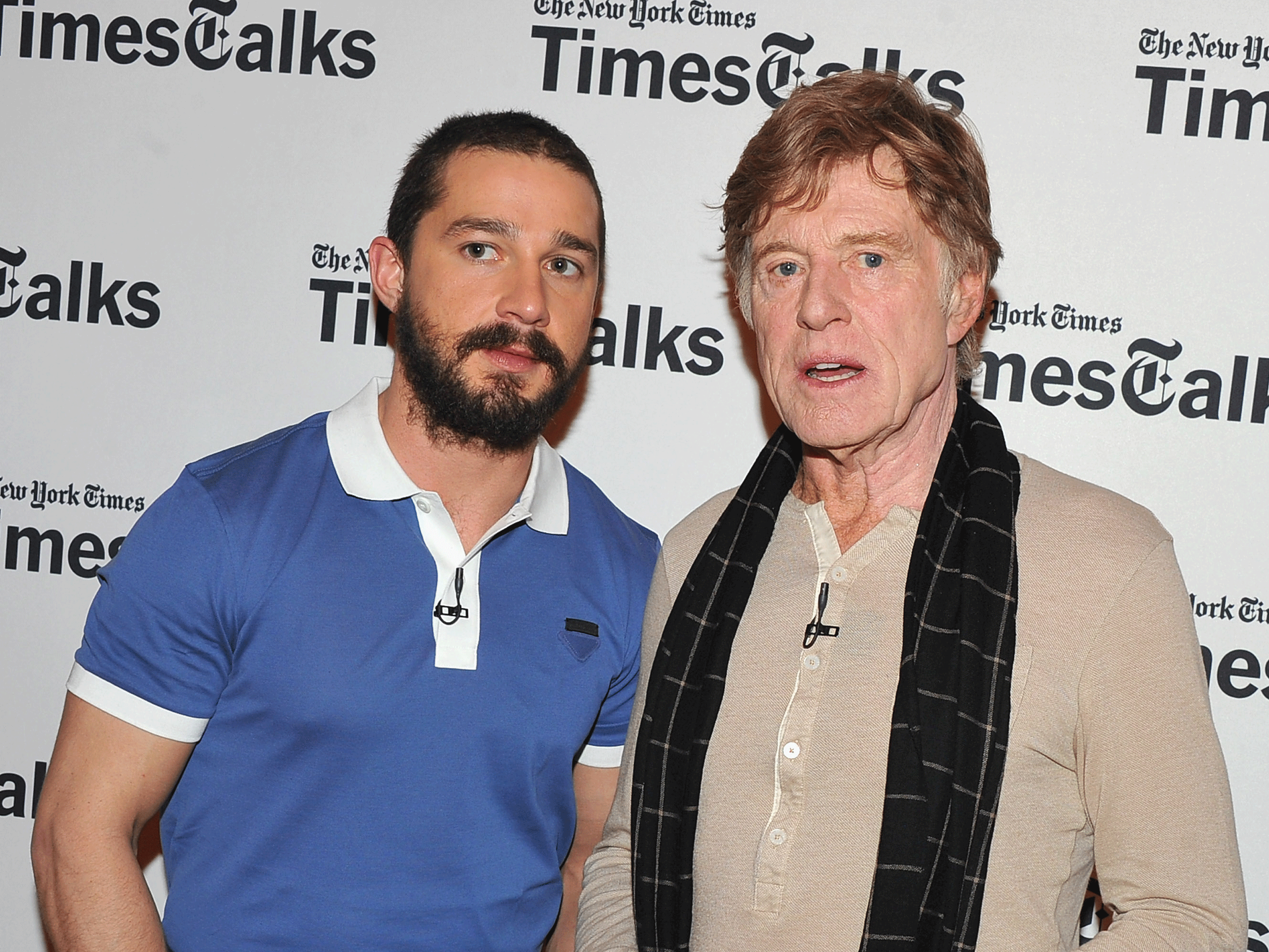 A number of Sky Broadband customers have received legal letters from a American firm, which accuse them of pirating an obscure Robert Redford film and asking them to pay a fine.
Dozens of users have recently received letters from an American legal firm called TCYK LLC - which is apparently named after the initials of the film, The Company You Keep, a 2012 thriller starring Redford and Shia LaBeouf.
It received mixed reviews at the time of release, and made around $20 million at the box office worldwide.
The letter, published in The Guardian, begins by telling the recipient that it has been written "with regret", and says that the unidentified claimant is "concerned at the illicit distribution of films over the internet".
It says that Sky Broadband customers accused of downloading the film must pay a settlement, or face further legal action.
This letter is the latest in a series of similar campaigns put out by various companies, which demand financial settlements for piracy claims, with the threat of legal action if recipients don't comply.
A similar case occurred in Australia in April this year, where thousands of people who illegally downloaded the Oscar-winning 2013 film Dallas Buyers Club had their names and addresses made available to the film's owner in a landmark court case.
The technique is based on the assumption that the IP address of the customers - the unique code that identifies each computer connected to the internet - corresponds to the person who may have downloaded in the film in the first place.
TCYK obtained a court order against Sky earlier this year, which required the internet company to hand over the details of customers who are alleged to have downloaded the film illegally. The letter from TCYK claims that they used the services of a "forensic computer analyst" to identify IP addresses of alleged pirates.
In practice, it is hard to prove that the recipient of the letter is the person who pirated the film. This issue is compounded by the fact that the letters refer to alleged piracy incidents that took place in 2013, but the customer data the company used to send the letters is from this year.
In a statement to the paper, Sky said: "TCYK LLC successfully applied for a court order against Sky. This means that we were required, by law, to supply TCYK LLC with the details of account holders that matched the list of IP addresses that they had identified."
Sky advised customers who have received the letters to "carefully read the letter from TCYK LLC", and advised them to contact the Citizen's Advice Bureau (the CAB) if they needed any further help.
In advice on its website, the CAB, which calls these kinds of letters 'speculative invoicing', said that similar schemes may be based on "a number of misleading claims which are not correct".
Register for free to continue reading
Registration is a free and easy way to support our truly independent journalism
By registering, you will also enjoy limited access to Premium articles, exclusive newsletters, commenting, and virtual events with our leading journalists
Already have an account? sign in
Join our new commenting forum
Join thought-provoking conversations, follow other Independent readers and see their replies