Snow globe causes fire at charity shop on Christmas Day
The sun rays refracted and ignited the fake reindeer food in the shop's window display causing severe damage and evacuation from the area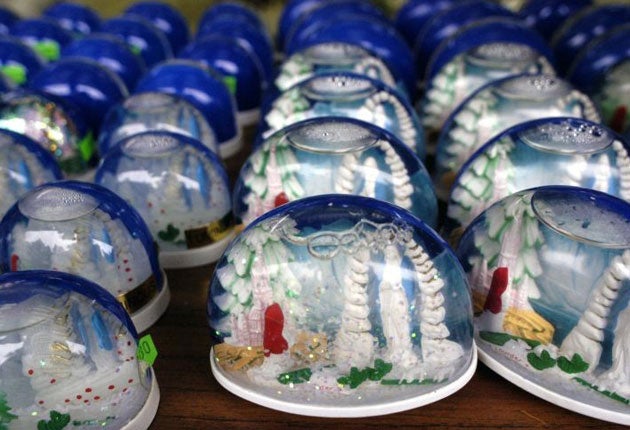 Sunlight refracting through a snow globe caused a fire in the window of a charity shop in Bournemouth, Dorset.
The sun rays ignited the festive decorations on the window display of the store on Christmas Day.
Firefighters attended the incident in Wimborne Road, Rinton, at around 11:30am. Residents of neighbourhood were advised to evacuate and the flames were put out within 10 minutes of arriving on the scene.
Fire service said there was "severe fire damage to the shop window display, heat damage to the window and severe smoke damage to the entire shop".
A Dorset fire service spokesman said: ''At the risk of sounding like a Christmas tale, the cause of the fire was believed to be sun refracting through a snow globe in the shop window which then ignited 'reindeer food' and fake snow material in their window display."
After Christmas Day mishap, members of the public were warned to be vigilant have snow globes in their own homes. .
"Fire investigators say these types of incidents are rare, but are possible, especially with the sun lower in the sky,'' the spokesman added.
The window of the shop was boarded up to keep the premises secure.
Join our commenting forum
Join thought-provoking conversations, follow other Independent readers and see their replies