Software developed to monitor school pupils' online activity and spot extremist behaviour
Technology alerts teachers whenever key words are used on a school computer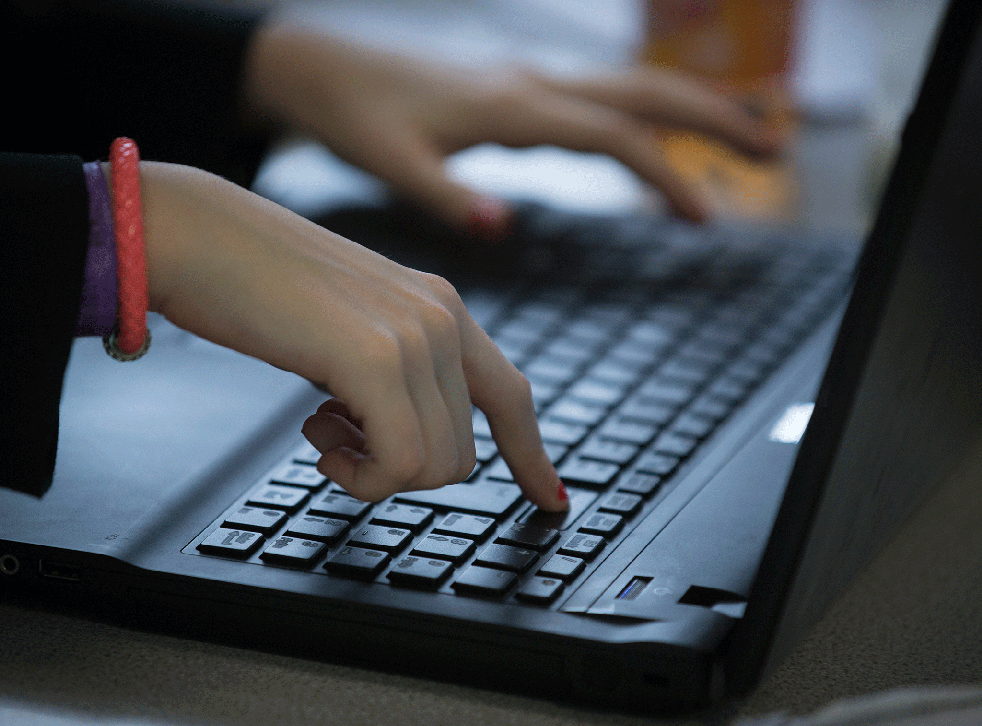 Software which allows teachers to monitor pupils' online activity and highlights any potential extremist activity has been developed to be used in schools.
The technology alerts teachers whenever key words or terms, including "War on Islam", "jihobbyist" and "John Cantlie", are used on a school computer.
The software works by taking a screenshot of the pupils' screen when a keyword is detected, along with saving other information such as who was logged on to the device at the time.
In February the Counter-Terrorism and Security Act became law, meaning public bodies including schools, prisons and universities have an obligation to "have due regard to preventing people being drawn into terrorism".
The technology has been developed by software provider Impero Software, in conjunction with counter-terrorism organisation, the Quilliam Foundation.
Jonathan Russell, political liaison officer at the Quilliam Foundation, said: "The internet has made it easy for young people to access extreme or radical material.
"While measures such as the UK government's Prevent Strategy already existed, it's now clear that more needs to be done to counter radicalisation early on.
"Protecting young people from the dangers of radicalisation requires positive online counter-extremism, and empowering teachers with technology like Impero's keyword library is an important part of this process."
In March senior police officers revealed that some 60 British women and girls had travelled to Syria, amid warnings of an Isis campaign to encourage vulnerable teenagers to become jihadist brides and fighters.
Less than two weeks earlier three girls, Shamima Begum, Amira Abase and Kadiza Sultana, were reported to have disappeared from their home in east London and crossed over into Syria from Turkey. Footage apparently showing the girls being helped across the border by a man was later confiscated by Turkish authorities.
The families of the teenagers have spoken of their anger that police failed to tell them a close schoolfriend had already linked up with militant fighters.
They told MPs on the Commons home affairs select committee that they had no idea the girls had become radicalised, but said they might have been able to act if they knew another pupil had travelled to join fighters in the warzone.
Home Secretary Theresa May last month declined to say whether the teenagers would be allowed back into the UK.
Last month, Simon Hayes, the Police and Crime Commissioner for Hampshire, said girls as young as five in Portsmouth were expressing desires to become jihadi brides.
Mr Hayes was discussing the city's efforts to combat extremisim in an interview with the BBC when he said: "I have no malicious criticism of the city council whatsoever. But I do know that there are still, in recent months, young girls in schools in Portsmouth saying that they would wish to become jihadi brides."
"These are young girls at the ages of five and six, so these are problems that are current, that have not been dealt with and we need as a society to deal with it."
Sally-Ann Griffiths, e-safety development manager at Impero Software, said: "With a widely reported increase in the number of children being radicalised, it's vital that schools put measures in place to prevent pupils coming to harm online.
In pictures: The rise of Isis

Show all 74
"By defining terms such as 'YODO', a phrase used by jihadist sympathisers meaning 'You Only Die Once', the glossary gives teachers, who are part of the solution to the problem, the tools they need to identify, intervene and safeguard at-risk pupils."
In February, it was reported that a leading barrister was due to warn that Ms May's plans to place a legal duty on universities to prevent students being drawn into terrorism was in conflict with existing law.
Robert Moretto, who was asked by lecturers' leaders to offer advice on the bill, said it was in conflict with a duty imposed by the Education Act of 1986 on universities to protect free speech.
Register for free to continue reading
Registration is a free and easy way to support our truly independent journalism
By registering, you will also enjoy limited access to Premium articles, exclusive newsletters, commenting, and virtual events with our leading journalists
Already have an account? sign in