Sonic boom heard in three counties 'broke windows' and prompted deluge of emergency calls
The Ministry of Defence said it was caused when the jets were responding to another aircraft which lost communication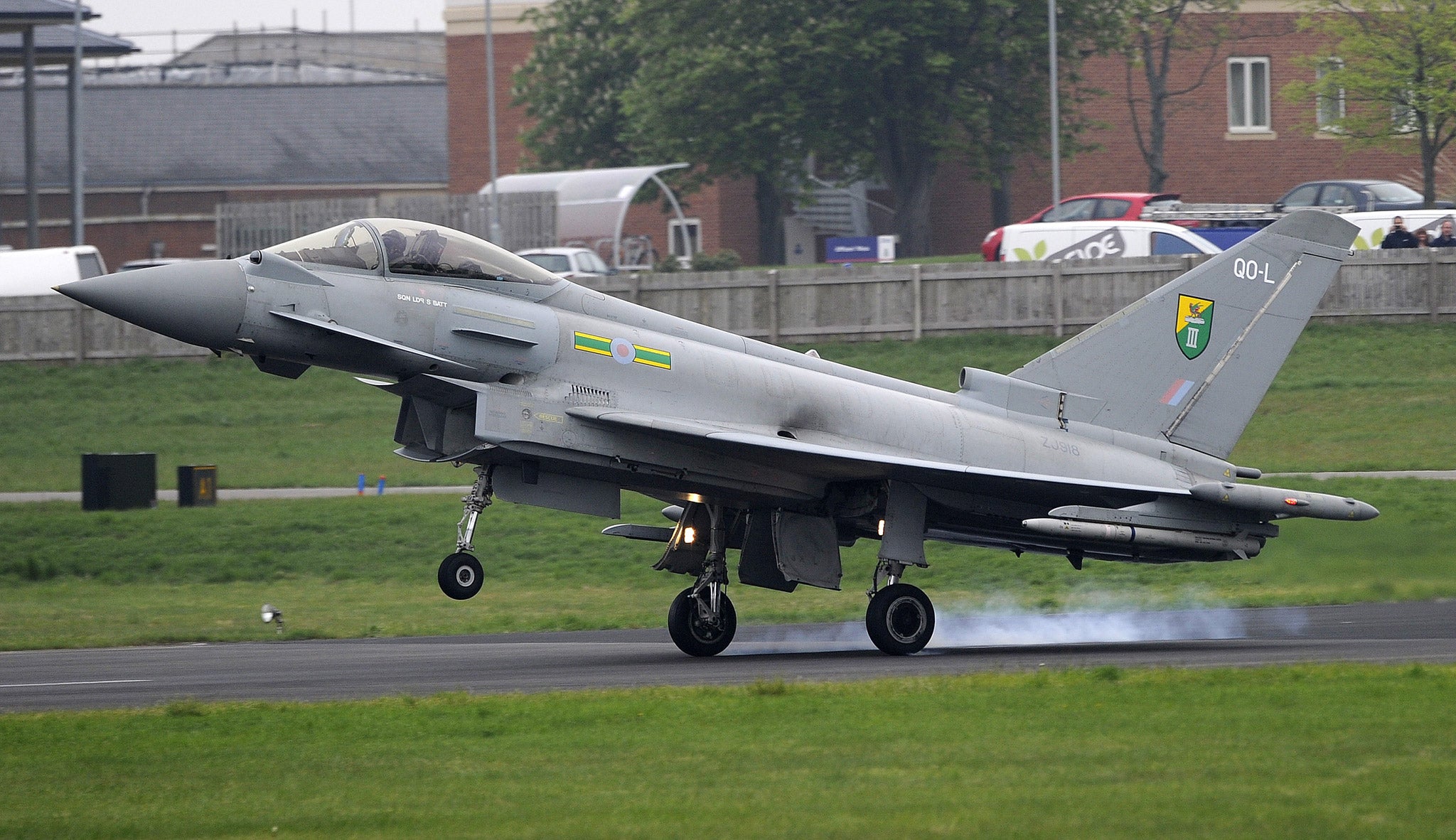 A sonic boom – caused by a jet breaking the sound barrier – has been identified as the source of a "loud explosion" that broke windows in Cambridgeshire on Saturday.
The noise, which could be heard in Essex and Hertfordshire, occurred at 11:30am. The Ministry of Defence has confirmed that the damage was caused by a Typhoon fighter from RAF Coningsby in Lincolnshire that was responding to a loss of communication with a passenger plane bound for Heathrow.
Air traffic controllers became concerned when the commercial plane, travelling from the US, failed to respond to radio transmissions. Communication was later re-established and the aircraft landed without incident.
Inspector Matt Snow of Cambridgeshire Police told the BBC: "We've had reports of windows being smashed. One man who rang us from St Ives thought something had hit his roof because the whole house shook.
"It was so loud another person thought his neighbour's house had blown up. People have said they'd never heard anything so loud in their lives. Even people driving on the A14 have been calling us."
Local residents rushed to social-networking sites to express their concern. Kerry Louise Shinn, from Cambridge, wrote: "We heard it in Upper Cambourne, thought it was a plane crash at Bourne airfield at first. The house shook like mad, scaring my 4 girls and I."
The phenomenon is caused when an aircraft approaches the speed of sound (768 mph). Air pressure, which builds up at the noise of the plane, is forced to escape, creating a 'thunderclap' that travels over huge distances the wake of the jet.
Join our commenting forum
Join thought-provoking conversations, follow other Independent readers and see their replies