Spoof fundraising page 'for Katie Hopkins' legal fees' raises thousands for food banks
Money will help counteract 'bile coming left right and centre' from the divisive columnist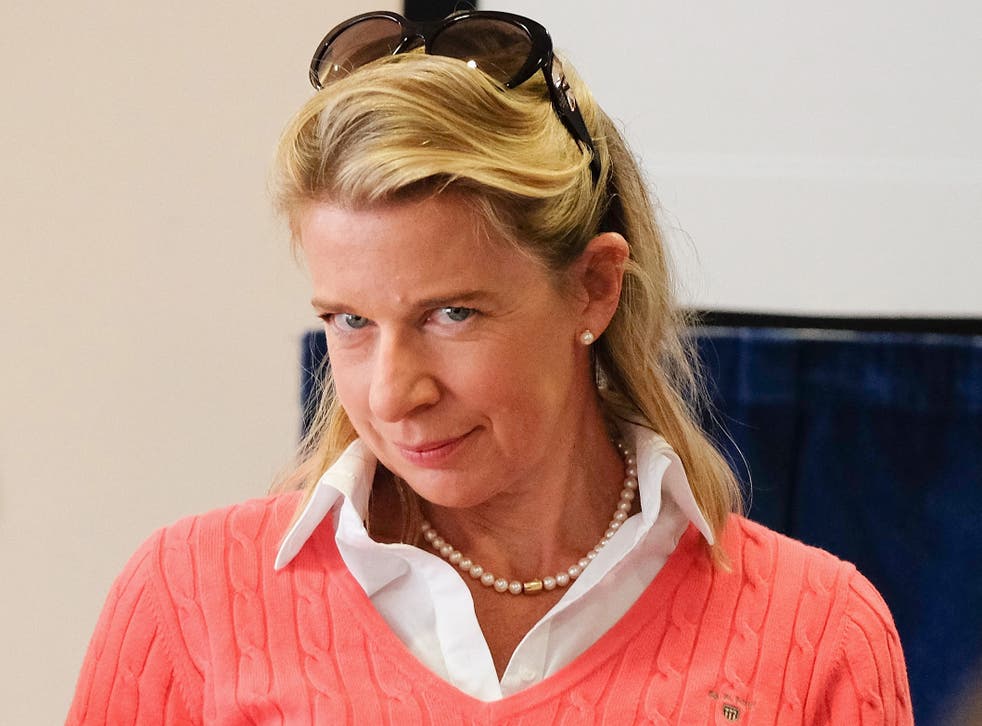 A spoof fundraising page set up under the guise of helping pay columnist Katie Hopkins' legal fees has raised thousands of pounds for food banks.
The MailOnline journalist was instructed to pay £24,000 to food blogger Jack Monroe for suggesting she approved of vandalising war memorials.
Although the full costs have not yet been assessed, the television personality is set to fork out at least another £300,000 in legal fees.
A Just Giving fundraising page expressing false concern for Ms Hopkins' legal difficulties and the risk they may pose to her "glittering career" raised over £5,000 in less than 24 hours following the court's decision.
Organised by the creator of satirical news website The Southend News Network, the page makes clear that the money raised will go to The Trussell Trust, an anti-poverty campaign group that runs 400 food banks across the UK.
The organiser, who wished to remain anonymous because of concerns for their safety, told The Independent the money would help counteract the "bile coming left right and centre" from Ms Hopkins.
The celebrity has previously derided those who rely on food banks, saying in 2015 the Trussell Trust was "not helping huge numbers of needy people. They are giving free food to dependents who have honed their blagging skills from years on the take."
An "optimistic" target of £324,000 – the equivalent of Ms Hopkins estimated legal costs – has been set for the fund.
UK news in pictures

Show all 50
The Just Giving page says: "We believe that having to find such an enormous sum of money could jeopardise Katie's glittering career in journalism, and we are not prepared to sit here and watch her disappear from our screens and newspapers!
"Therefore, we hope to raise the full £324,000 as a matter of urgency so that Katie doesn't have to endure any financial hardship as a result of this massive injustice."
The dispute between Ms Hopkins and Ms Monroe started after the TV personality accidentally mistook the food blogger for another person.
She said in a tweet to Ms Monroe: "Scrawled on any memorials recently? Vandalised the memory of those who fought for your freedom. Grandma got any more medals?"
Ms Hopkins had actually meant to direct the abuse to New Statesman columnist Laurie Penny, who had said she didn't "have a problem" with seeing graffiti on a memorial to women of the Second World War, which read: "F*** Tory scum".
At the time, Ms Monroe offered Ms Hopkins the chance to apologise and give £5,000 to charities to help migrants, or face legal action.
She wrote: "Dear @KTHopkins, public apology + £5K to migrant rescue and I won't sue. It'll be cheaper for you and v satisfying for me."
Katie Hopkins visits Calais Jungle
In the judicial judgement, Mr Justice Warby noted: "The case could easily have been resolved at an early stage. There was an open offer to settle for £5,000. It was a reasonable offer."
Instead, he said: "Ms Monroe is entitled to fair and reasonable compensation, which I assess at £24,000."
Join our new commenting forum
Join thought-provoking conversations, follow other Independent readers and see their replies