Stamford Hill party attack: Metropolitan police officers attacked by 400 people wearing masks and throwing bricks in Hackney
Police had been responding to reports of a large party in the area of North London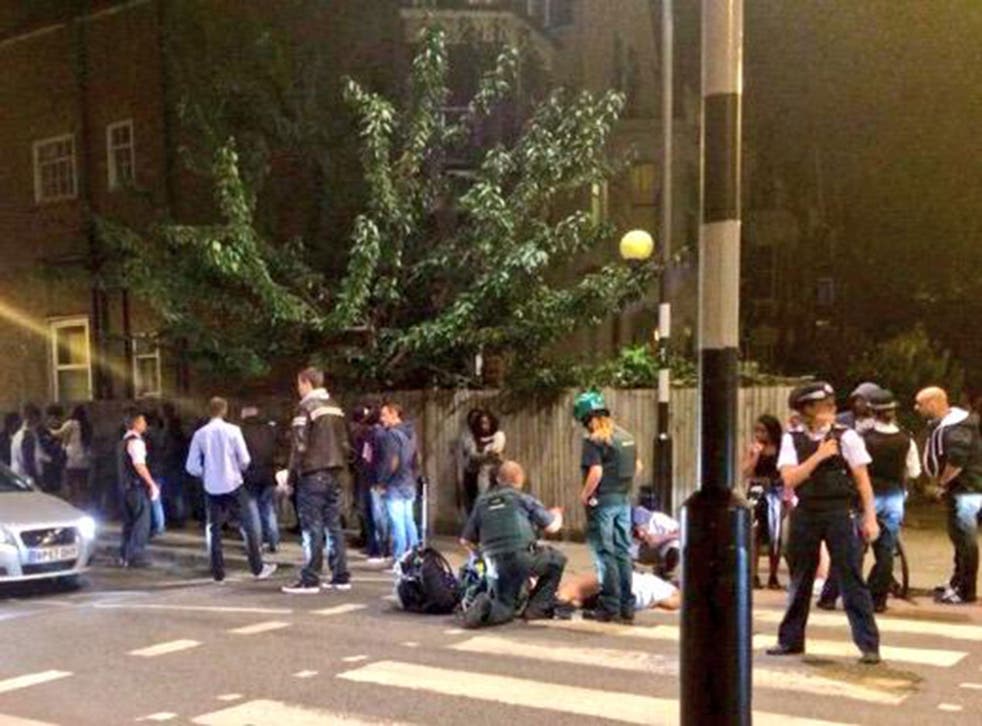 Police in London have been attacked by more than 400 people wearing masks and throwing bricks and bottles after a party in Stamford Hill became out of control.
Metropolitan Police officers were called to the party at Sandford Court on Bethune Road at around 23:40 hours on Saturday night after neighbours complained about the noise.
Scotland Yard said the officers came under a sustained attack from the mob who threw bottles, bricks and other items at them from balconies, while a number of bins were pushed towards police vehicles.
Several fights then broke out between the people at the party, while officers from the Met's Territorial Support Group and Dog Units arrived at the scene. A police helicopter was also called out.
Officers were pictured standing guard over paramedics who were treating one of the party-goers at the scene. The London Ambulance Service had been treating someone suffering breathing difficulties.
A local news source, Hiemishe Live News, claimed the mob was the result of "the Stamford Hill gang" gathering in the area, while one local resident claimed the disorder was the result of the "fifth illegal rave in Stamford Hill and Clapton in the past few months".
Police did not manage to contain the disorder until around 2am on Sunday. A spokesperson for the Met said officers found a knife following a search of the area.
Detective Chief Inspector Cath Edginton, from Hackney Borough, said: "A number of residents had contacted police to complain about the noise levels at the party and it was for this reason that officers attended.
"To be confronted by hundreds of people and attacked in this way is wholly unacceptable.
"It is fortunate that none of my officers were injured.
No arrests were made but police are carrying out inquiries to identify those who were involved.
Police have made an appeal for witnesses or people with information about the disturbance to come forward.
Register for free to continue reading
Registration is a free and easy way to support our truly independent journalism
By registering, you will also enjoy limited access to Premium articles, exclusive newsletters, commenting, and virtual events with our leading journalists
Already have an account? sign in
Register for free to continue reading
Registration is a free and easy way to support our truly independent journalism
By registering, you will also enjoy limited access to Premium articles, exclusive newsletters, commenting, and virtual events with our leading journalists
Already have an account? sign in