Warnings over women's state pension age were ignored at all levels of government, warns former Tory minister
Former pensions minister Ros Altmann tells The Independent her male colleagues 'refused to listen' when she warned pension reforms would have a detrimental impact on women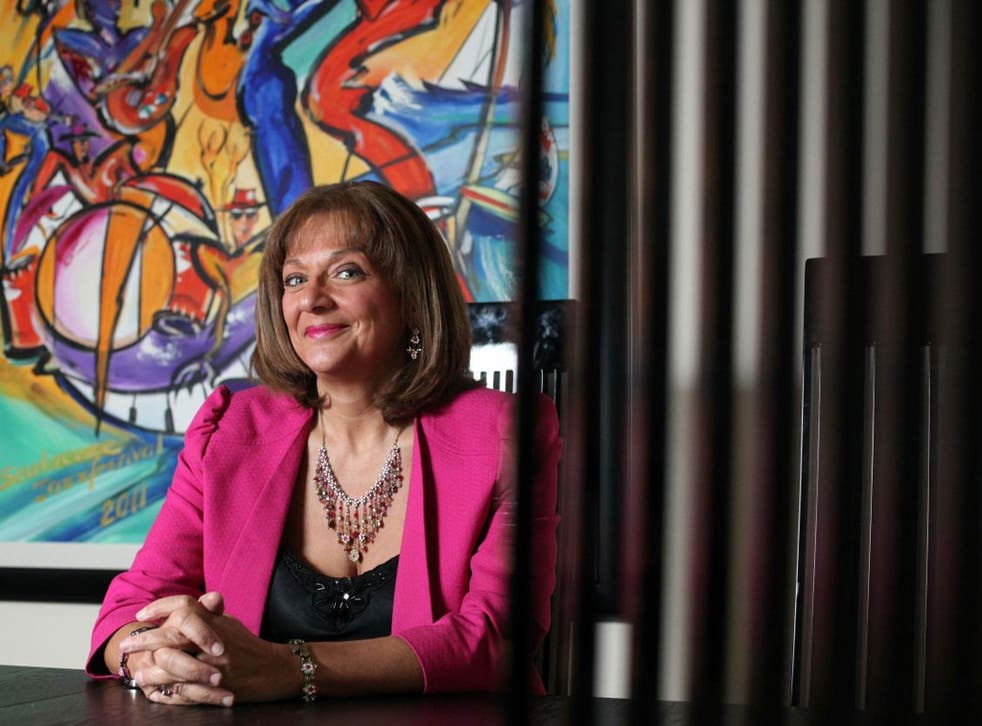 Warnings that changes to the women's state pension age would leave thousands in hardship were ignored at all levels of government, according to a former pensions minister who resigned over the controversial issue.
Baroness Ros Altmann, who served as minister of state for pensions between May 2015 and 2016, said male ministers "absolutely refused to listen" when she raised concerns over the decision to raise the pension age for women from 60 to 66.
Around 2.6 million women born in the 1950s have been affected by a law in 2011 which pushed forward plans to increase their state pension age to equal to that of men – but many were never made aware of this, and thousands are now struggling to make ends meet.
Speaking to The Independent, Baroness Altmann said she had warned ministers "high up in government" that the reforms shouldn't be pushed through so quickly, but that there was "no appetite" to change the plans.
"Every single minister, secretary of state and person in No 10 who I raised it with – this was across the piece – everybody said the same thing," she said.
"A lot of women didn't know, and a lot of the men in government didn't care. You had Steve Webb (work and pensions minister 2010-2015) who wouldn't listen; you had Iain Duncan Smith who wouldn't listen; you had the Treasury who weren't interested.
"There was an element of men not understanding women's lives. Women have been the poor relation in pensions for a long time. If you are going to equalise – which I think makes some sense – you have to do it fairly, but this was done in a brutal way."
It comes after The Independent revealed on Tuesday that thousands of women in their fifties and sixties affected by the state pension age change have been left with huge holes in their finances – with the worst hit driven to self-harm and contemplating suicide.
Baroness Altmann said she was "gagged" by Mr Duncan Smith when she tried to reach out to affected women and those campaigning on the issue.
"Duncan Smith absolutely refused to listen. He kept telling me go out and tell these women: tough luck, we're not changing anything. He told me don't talk to them, don't engage with them," she said.
"I was writing letters to women who wrote to me. Officials had to draft the letters, so I was putting handwritten comments saying 'I'm really sorry, I do feel for you'. And Duncan Smith got my private secretary to give me those back and tell me to take those comments off. It was awful."
Baroness Altmann said she had worked out an all costed system that would have given women 10 years notice and generated more savings by 2022, but that her more senior colleagues "didn't want to wait that long".
The former pensions minister said the "thing that swung" her resignation was when she discovered while in office that the government had failed to inform women that their pension age was not going to change.
"As minister, I also discovered that some of the government's own websites were still saying pension age was 60 when it wasn't then. I thought this is such an injustice," she said.
"These women were misled, let down and not properly informed. There are many who had no idea their pension age was going to change, who planned on the basis of getting a pension at 60, and have suddenly found out it's not going to be there and can't do anything about it.
"Some of them had been to a financial advisor and carefully planned how they were going to manage until their state pension started, only to find that their savings were going to run out and they have nothing to live on.
"They're in an impossible position, expecting money that is not coming, and then left high and dry."
'They seem to have victimised a cohort of women': Victims of the state pension changes share their experiences
A large number of affected women have sent letters to The Independent, saying they have been been "systematically robbed" of six years' pension with "no official notice of the rise in pension age".
The results of a survey undertaken by charity Silence of Suicide for the Backto60 campaign group show that almost half of the 873 respondents have self-harmed because of the stress and hardship caused by the pension reform.
Mr Webb told The Independent that he and Mr Duncan Smith had asked No 10 for more money to slow the timetable for increasing the pension age after concerns were raised, but were given only a third of the £3bn they sought.
A Department for Work and Pensions spokesperson said the decision to equalise the state pension age between men and women "achieves a long-overdue move towards gender equality".
They added: "We have thoroughly reviewed the options for equalising the state pension age, listening to concerns along the way.
"As a result, we have spent an extra £1.1bn to ensure that nobody will reach the state pension more than 18 months beyond when they would have done under the original 1995 Pensions Act timetable."
Join our new commenting forum
Join thought-provoking conversations, follow other Independent readers and see their replies