Stephen Lawrence's family to meet Home Secretary Theresa May to call for new inquiry following Met Police smear campaign allegations
Lawrence family to call for public inquiry after ex undercover officer says he was tasked with 'digging up dirt' during family's campaign for justice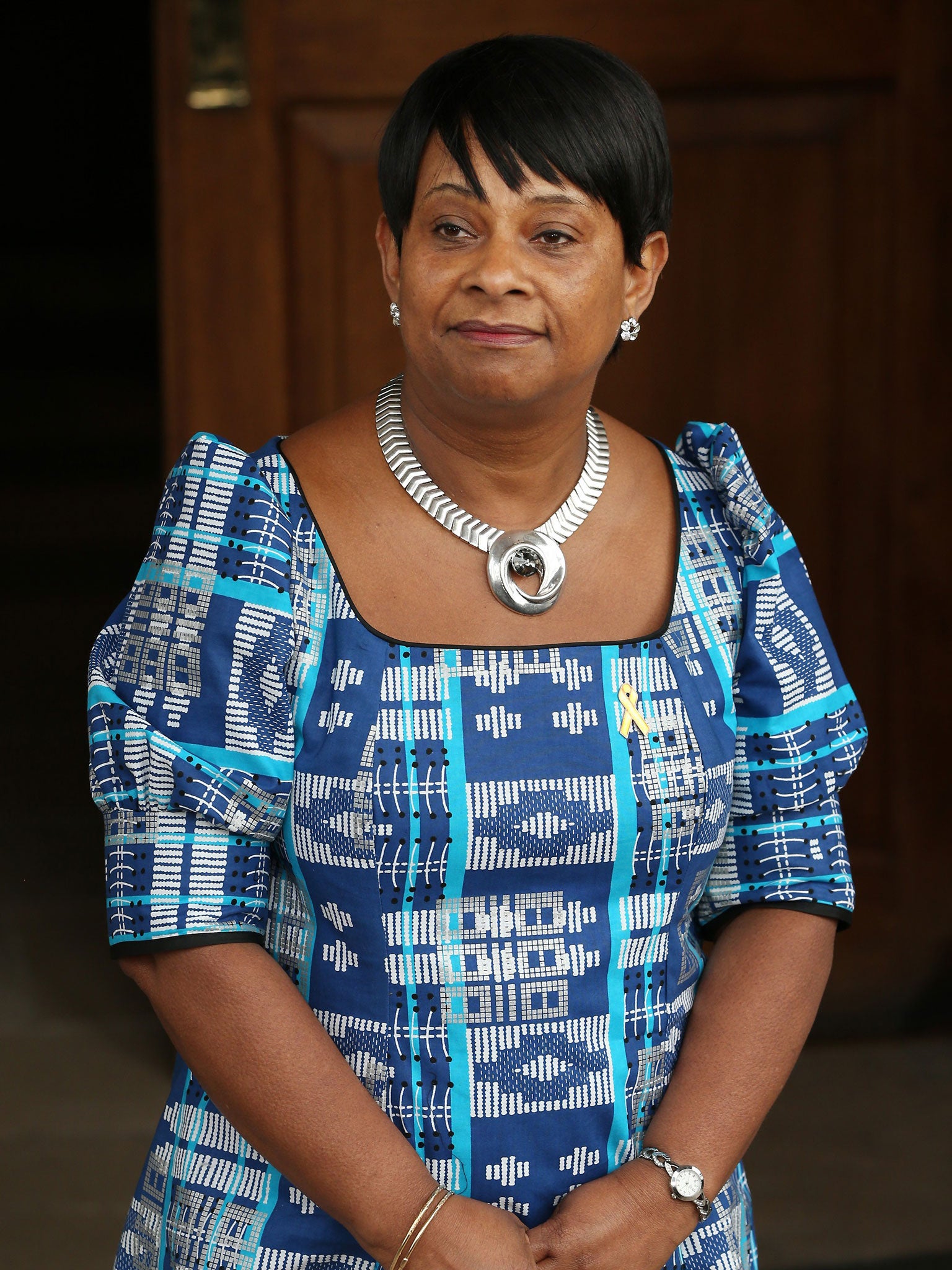 The Lawrence family will meet Home Secretary Theresa May tomorrow to ask for a new public inquiry into claims that police secretly hunted for information to smear their campaign, their lawyer has said.
The Home Secretary will have to respond to calls for an official inquiry as she meets with Stephen Lawrence's parents Doreen and Neville Lawrence.
Michael Mansfield QC representing the family of murdered student Stephen said they also want the inquiry to investigate all undercover activity carried out by Scotland Yard's former Special Demonstration Squad during the 1980s and 1990s.
Their calls for a public inquiry follow claims made by Peter Francis, one of the squad's former undercover officers, that he was instructed to dig up "dirt" on the Lawrence family as they fought to secure justice for Stephen after his death in 1993. Francis also alleged that officers secretly bugged meetings they held with the murdered teenager's friend Duwayne Brooks and his lawyers.
Mr Brooks' lawyer, Jane Deighton, told Sky News that the bugging claims are both "bizarre and sinister" if proven to be true.
She said: "It's bizarre because it's a meeting that the police sought, it was a meeting that the police felt they had to seek after the Macpherson Inquiry had found that they had treated Duwayne in an institutionally racist way.
"The meeting was sold to us as a measure the police were taking to treat him with the respect he deserved. It's bizarre and it's sinister that they should have sought authority to bug this meeting."
The gatherings took place in 1999 and 2000, between Mr Brooks, Ms Deighton, her colleague and police.
She added: "It's utterly unjustified for a police officer to ask for a meeting with a victim of crime and his solicitor and to seek to covertly bug it. Not only is it not justified, it's not justifiable, but it's also horrific.
"His main interest is to get the information about the bugging now and not to wait for a series of meetings or inquiries. What he wants is answers and he wants them now."
Speaking on BBC Radio Five Live, Mr Mansfield said Stephen's father Neville wants to find the truth about the allegations and the now disbanded Special Demonstration Squad.
He said: "What Neville is asking for is an inquiry of the kind we had in the first place looking into, not just the Lawrence case, but all these cases where this (Special Demonstration Squad) has been operating using deceit, it's institutionalised deceit.
"We're going to see the Home Secretary on Thursday morning, and I can assure the public that that's what we're going to be asking the Home Secretary to be considering, establishing a proper, public, transparent inquiry.
"There are 16 inquiries going on at the moment and they're all in private."
Earlier in the week Mrs May said Mr Francis's claims would instead be examined in two ongoing inquiries: one into the undercover operations of the Special Demonstration Squad and another into alleged police corruption in the original Lawrence inquiry.
Mrs May stressed she would be "ruthless" in purging the Metropolitan Police of any misconduct and made clear that prosecutions could follow the inquiries.
Scotland Yard confirmed it is investigating reports that officers secretly bugged meetings with Mr Brooks.
"An investigation into the circumstances of what took place has now been started by the DPS (Directorate of Professional Standards), " it said in a statement.
"This investigation will seek to establish exactly what was authorised and what happened to any material which may have been gathered, in the context of the legal framework of that time."
Join our commenting forum
Join thought-provoking conversations, follow other Independent readers and see their replies