Steve Lewis: Welsh coffee shop owner explains why he is trying to change HMRC from within
Steve Lewis wants to help tax body thwart avoidance schemes
Chris Green
Saturday 27 February 2016 22:48 Comments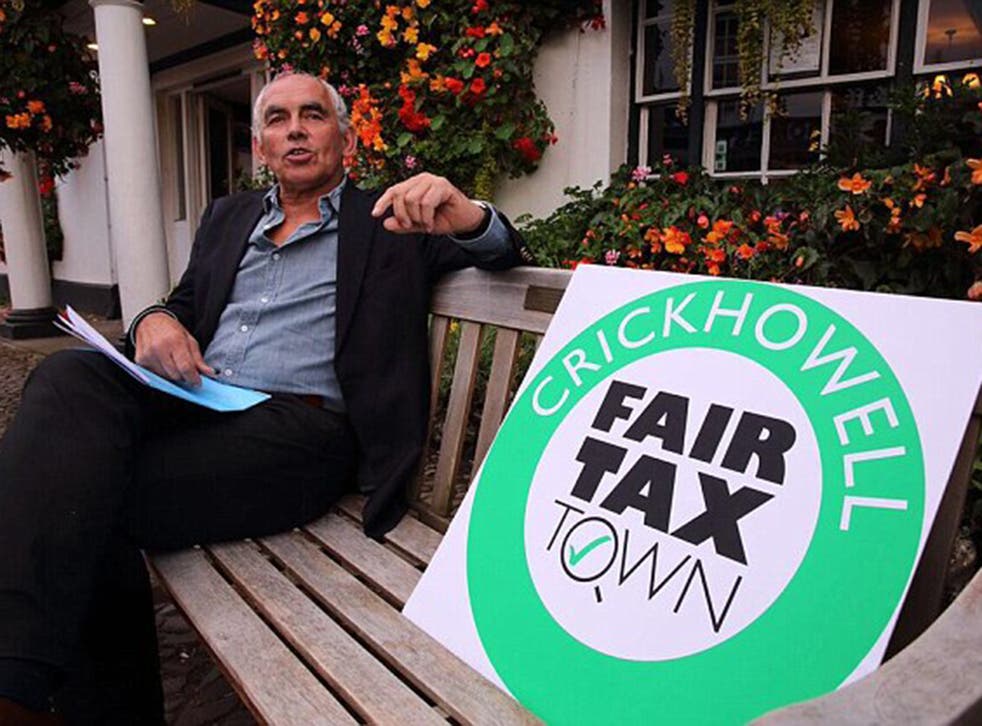 He is the Welsh coffee shop owner who became the face of his town's attempts to take on HMRC and beat the corporate tax avoiders at their own game. Now Steve Lewis has applied for a job with the tax office, after gaining the backing of signatories to an online petition.
In a letter to Jon Thompson, the new chief executive at HMRC, seen by The Independent on Sunday, the businessman and former Army major has formally inquired about the possibility of his taking a seat on the tax body's board.
When Mr Lewis became interested in reforming the UK's tax system, he featured in the recent BBC documentary The Town That Took on the Taxman, which turned him – with other local business owners from Crickhowell – into overnight celebrities, for trying to set up their own corporate tax avoidance scheme.
"I've been portrayed as some plucky little coffee shop owner from Crickhowell. I'm far from that," he said. Since leaving the Army, Mr Lewis has spent 25 years as an adviser to companies such as London Under–ground, PepsiCo and GSK.
"You have a great window of opportunity to implement a more radical way of challenging this group of multinationals that, as far as the public are concerned, are running rings around HMRC," he told Mr Thompson, named as its new chief executive last week, in his letter. "Your predecessor – and I have to say the current board – have done little to change this perception."
Mr Lewis said his application was not a stunt and HMRC clearly needed an "abrasive" and "pushy" presence in its board meetings.
He has strong support from the public and almost 150,000 people signed a petition on the Change.org website calling for him to be made chief executive of HMRC.
Although the top job eventually went to Mr Thompson, Mr Lewis hopes this level of support will persuade the body to take his latest approach seriously.
In an attempt to keep fair tax high up the political agenda, Mr Lewis is hoping to secure a Commons debate on the issue through John McDonnell, the shadow Chancellor. He is also in the process of inviting the heads of the UK's major corporate tax avoiders to take part in a public debate on the subject at Cardiff University next month.
HMRC said last night that there were currently no openings on offer. A spokesperson said: "When we advertise a vacancy, Mr Lewis will be welcome to apply for it and his application will be considered in the normal way."
Register for free to continue reading
Registration is a free and easy way to support our truly independent journalism
By registering, you will also enjoy limited access to Premium articles, exclusive newsletters, commenting, and virtual events with our leading journalists
Already have an account? sign in
Join our new commenting forum
Join thought-provoking conversations, follow other Independent readers and see their replies