Stonehenge: Two tribes go to war – over bones
Druids and archaeologists battle it out at Stonehenge's new £27m centre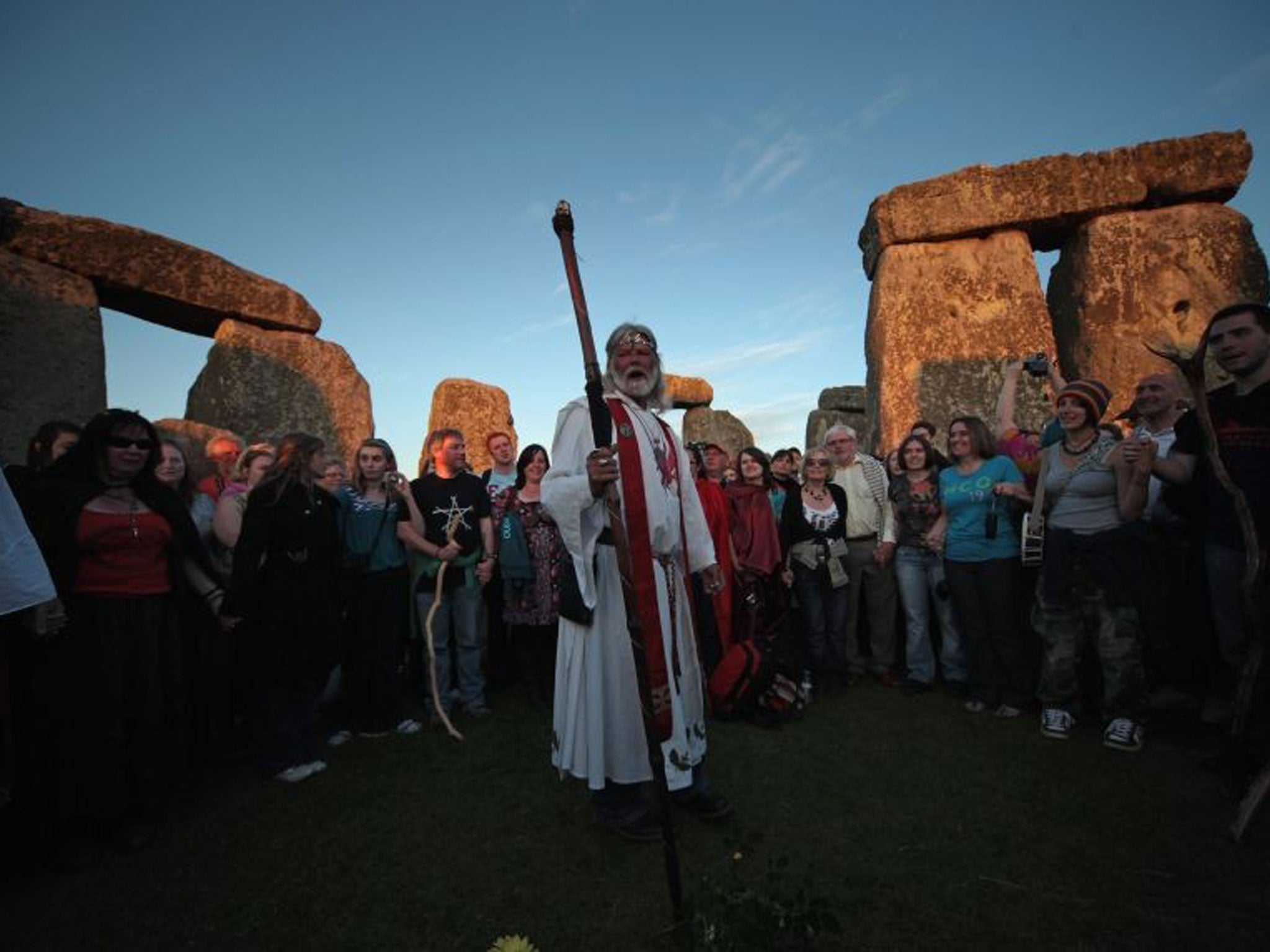 Two modern-day tribes with competing claims to Stonehenge are set to join battle this week over the remains of the dead. On one side stand the archaeologists, who insist that bones of ancient Britons buried near the monument should be put on display at the new £27m visitor centre, which opens on Wednesday.
Ranged against them is a warband of druids – led by Arthur Pendragon – who are campaigning for the bones to be reburied.
It is a conflict that raises considerable passion, along with questions about human dignity and how best to explain the past to the public. But both sides plan to wage war on the politest of terms: English Heritage has allowed the Loyal Arthurian Warband to hold a protest on Wednesday on its land at the site, while the druid group says "non-violent, direct action" will be used only as a last resort.
Some might dismiss the druids as cranks, but an online poll in the Western Daily Press found that 93 per cent of people backed their campaign. And some museums around the world have given in to pressure either to cover up human remains or to stop displaying them.
Archaeologist Julian Richards, who wrote a new guidebook for the centre, said that "coming face to face, or face to skull" with an ancient Briton was important as it helped visitors "make that connection" with the people who built Stonehenge, which dates back more than 5,000 years. "To me, to exclude [human remains] is sort of bottling out," he said. "You're finding this in one or two museums who are adopting an overly conciliatory approach. Egyptian mummies are now having a white sheet draped over them so you cannot actually see them. Given that the past is about understanding people, then those physical remains of those people, especially if they can be used to illustrate something about the life of someone, are a very powerful thing."
Mr Richards, who presented the BBC series Meet the Ancestors, said some groups felt they "have a right to speak on behalf of these people". "I don't think anybody today has got that right because they haven't got that direct cultural lineage," he said.
Arthur Pendragon, a former soldier who changed his name by deed poll and who claims to be a reincarnation of King Arthur, said he planned to lead up to 200 druids – "robed up" with drummers – at the protest. "We believe the ancient dead should have as much respect as the recent dead," he said. "The way I see it, it's not just a druid or pagan issue. It's just one of common decency and respect – let those at rest stay at rest."
English Heritage said it respected "Mr Arthur Pendragon's views and his right to peaceful demonstration". "English Heritage believes that authenticity is important to tell England's story. We use real objects and artefacts because we believe they are the best way for people to come close to history," it said, adding "the vast majority" of museum visitors were "comfortable" with the idea.
But only on Wednesday will it become clear what Stonehenge's third and largest tribe – the tourists – make of the archaeologists' commitment to authenticity and the sound and peaceful fury of the druids.
Join our commenting forum
Join thought-provoking conversations, follow other Independent readers and see their replies