Students share sexual abuse allegations online because they feel ignored by university staff
'One person came to us and said that after reporting sexual assault to her university and the police, she was put in the same room as the perpetrator for all of her exams,' says campaigner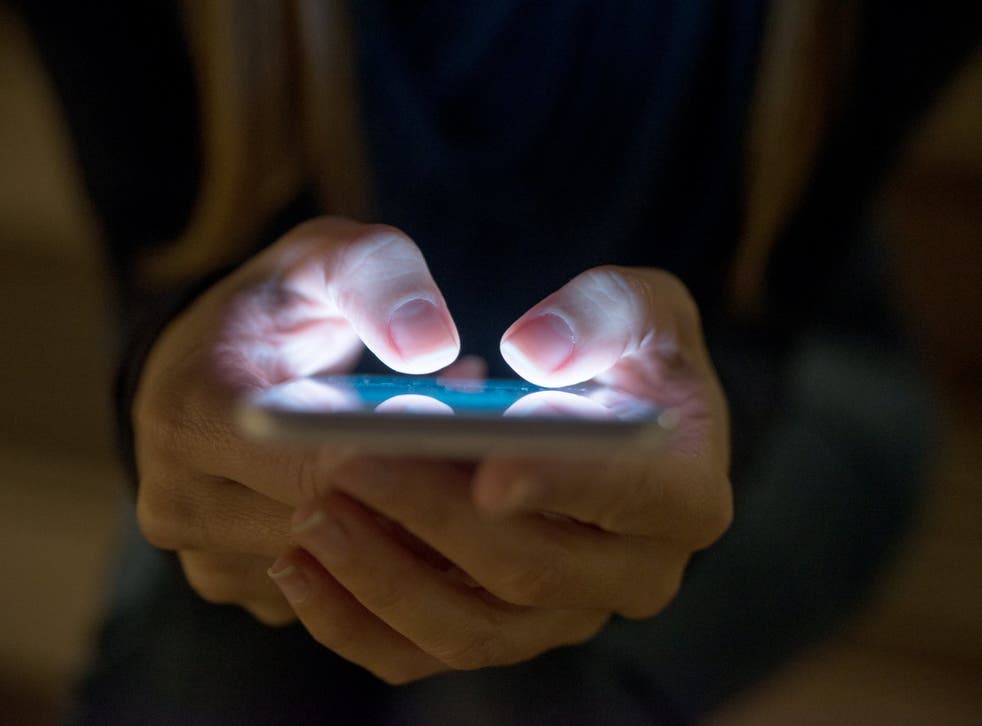 Students are sharing sexual abuse allegations on social media due to universities failing to listen to them and subjecting them to poor treatment, campaigners have warned.
This comes after a recent survey found more than half of students have experienced unwanted sexual behaviour at university including inappropriate touching, being followed and being forced into sex. The research from sexual health charity Brook also found only eight per cent have reported the offence.
Campaign group Revolt Sexual Assault said they had been in contact with many students who reported instances of sexual violence to their universities but were ignored and treated badly.
A spokesperson for the organisation, which said they had heard from thousands of students since it was set up two years ago, said: "Sexual violence is a huge issue facing every campus in the UK. Universities still are not equipped to handle it. Students are getting quite desperate – that is why it has trickled into social media. Until recently, universities policy was if it is a criminal offence university, it categorically does not involve us.
"Most of the advice would say go to the police if it is a criminal offence. Most did not have reporting procedures that were fit for purpose. People still feel like there is nowhere to report it where it will be taken seriously. The processes still have not been figured out. It is leading to really negative and harmful experiences for survivors."
UK news in pictures

Show all 50
The spokesperson, who asked to remain unnamed, said there was still no national obligation or policy to ensure procedures at universities are in place for those who have experienced rape or sexual abuse – noting that universities were working in isolation.
They added: "It is not something on our national agenda – politicians still have not really acknowledged it. Some universities use the same disciplinary hearings for sexual violence that they use for plagiarism. Survivors are not kept away from the other party. People are not sensitively trained on how to handle sexual violence disclosures – this can lead to harmful sexual violence disclosures that might lead them not to make an official complaint to the police.
"We have had very few people come to us who have not said their experience was negative. One person came to us and said that after reporting sexual assault to her university and the police, she was put in the same room as the perpetrator for all of her exams. Every time she had an exam, she had to tell a new member of staff why she needed to be moved to a different room."
The spokesperson said the fact university was a "bubble", where students often live, socialise, study and work in the same place as their perpetrator, was a critical but often overlooked factor which made victims fearful of reporting incidents.
Sarah Lasoye, Women's officer of the National Union of Students (NUS), said around two months ago they came across Twitter posts from students from Leicester explaining their experiences of sexual assault on campus.
She said: "This was the first time I saw the widespread pick up of an issue like this online. We saw students rally around these women and encourage them to come forward to issue formal complaints. Turning to social media shows students lack of faith in current reporting procedures. They think that it is more important for them to share this to protect people against perpetrators. The response from Leicester has been quite good. It has been positive to see the uni have a meaningful response."
Ms Lasoye told new BBC podcast The Next Episode that rape and sexual abuse victims are let down by their universities – saying female students are being forced to turn to social media due to not feeling like their experiences will be listened to, validated or dealt with effectively.
"So we see students sharing information – overwhelmingly women – about abusive relationships that they have been in, or perpetrators who they have seen exhibit the same behaviours to people they know time and time again," Ms Lasoye said.
"I think that is a safety mechanism for so many students. I think it is an issue that's been present in university academic circles and environments for a very long time, and unfortunately, I don't think meaningful change has happened just yet."
Ms Lasoye claimed sexual assault is the biggest issue facing students and that far more needs to be done despite universities starting to tackle it.
Amelia, 21, who alleges she was sexually assaulted by a friend who was staying at her house, said: "Unis love to say they care for students. But they are a business. You are a number to them. You are £9,000 per year. I don't believe they provide support. They didn't care for me."
Stephanie, 20, said she was raped on a night out – telling the podcast: "I went to the police and my university straight away but I didn't get support until I developed medical problems because of stress that night caused.
"Tweeting about it made me feel empowered – seeing others talking about it online gave me back my voice."
Nicola Dandridge, chief executive of the Office for Students, said: "All students should expect to feel and be safe throughout their time in higher education, and it is deeply concerning that many women have experienced sexual harassment and assault. Universities are making progress in this area, but much more needs to be done.
"Universities and colleges should do all they can to prevent sexual harassment, put in place measures so that students feel safe and supported to report it, and ensure that accusations are dealt with swiftly and effectively."
Join our new commenting forum
Join thought-provoking conversations, follow other Independent readers and see their replies