Sustained immigration has not harmed Britons' employment, say government advisers
Advisers also concluded that immigration had made little difference to crime, housing, hospitals, schools or welfare payments
Nigel Morris
Wednesday 09 July 2014 09:04 Comments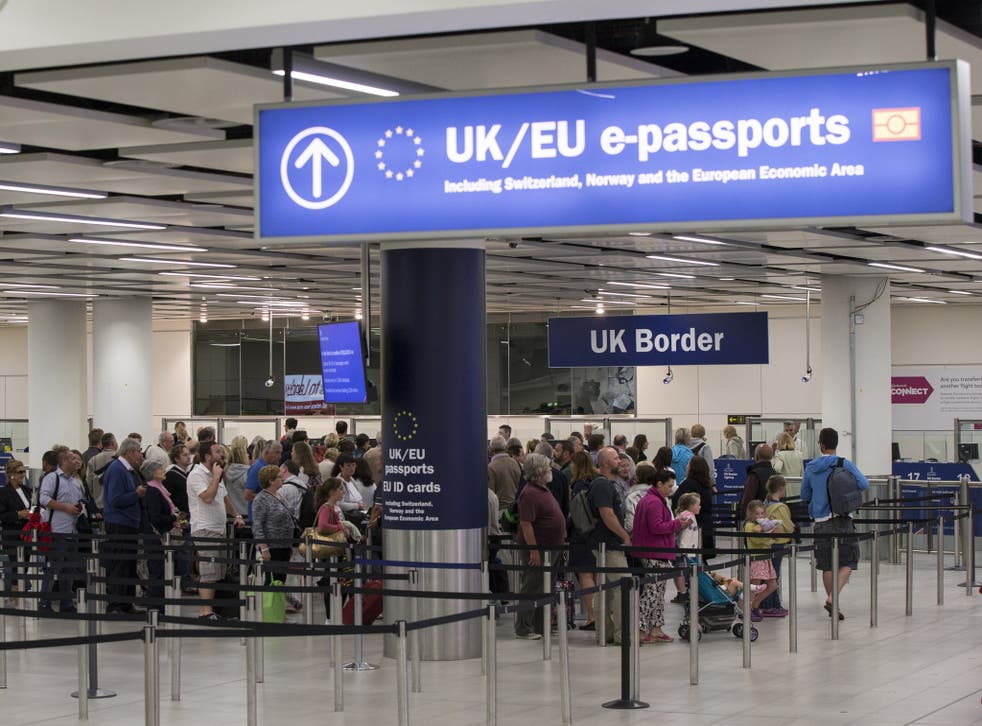 Sustained immigration over the last 20 years has not harmed British workers' chances of finding a job and has only had a minimal impact on wage levels, according to government advisers.
They also concluded that immigration had made little difference to crime, housing, hospitals, schools or welfare payments.
However, the Migration Advisory Committee (MAC) said the rapid influx of eastern and central European workers over the last decade had left some councils struggling to cope with rapid population changes.
It said immigration had caused the "composition of many local area populations to alter rapidly" and said such rapid change could provoke friction.
The MAC concluded there had been a "small negative impact on the wages of the low-paid" in some parts of the country with large numbers of foreign workers.
But overall it judged that the arrival of migrants had not had a "major impact" on Britons' pay or prospects of finding a job.
It calculated that migrants each made a net annual contribution to the public finances of £162, with EU migration contributing £2,732 per person.
Migrants were filling posts in food processing, agriculture and restaurants where employers often found it difficult to recruit British-born staff, it added.
However, the MAC said any future expansion of the Union could put strain on the British economy and jobs market. Eight candidate countries which have applied to join the bloc are home to 90m people earning between one third and a half of average EU salaries.
In a report on the impact of the two million low-skilled jobs filled by foreign workers, the MAC warned they risked exploitation.
It blamed the situation on weak enforcement of the national minimum wage or employers flouting the law because they were confident of avoiding prosecution.
Prof David Metcalf, the MAC chairman, said: "Our flexible labour market has served us well. But vulnerable low-skilled workers, whether British or foreign, need protection.
"There is incomplete compliance with and enforcement of labour regulations, and regulatory resources and penalties are inadequate.
"A typical employer can expect a compliance visit just once in 250 years and a prosecution once in a million years."
He said recent falls in school leavers' employment levels were concerning, but there was little evidence the drop had been caused by new arrivals from the EU.
The Government was urged by Labour to increase enforcement of labour market regulations as well as improve skills for young British people.
David Hanson, shadow immigration minister, said: "This report is clear that David Cameron's immigration policy is failing. He has spent four years in office failing to stop immigration hitting low-skilled workers and his Government are putting empty rhetoric before real action.
"It's unacceptable that businesses have a one in a million chance of being prosecuted for not paying the minimum wage and can expect an inspection visit just once every 250 years."
Labour MP Frank Field said: "This report sheds a small amount of light on what has been blindingly obvious for a long time to people at the bottom."
Register for free to continue reading
Registration is a free and easy way to support our truly independent journalism
By registering, you will also enjoy limited access to Premium articles, exclusive newsletters, commenting, and virtual events with our leading journalists
Already have an account? sign in
Join our new commenting forum
Join thought-provoking conversations, follow other Independent readers and see their replies