Lack of trust stops Muslim parents telling police about children travelling to Syria, research finds
'We need to educate them not to travel there in the first place. If I told the police they would then arrest me and my children,' one parent said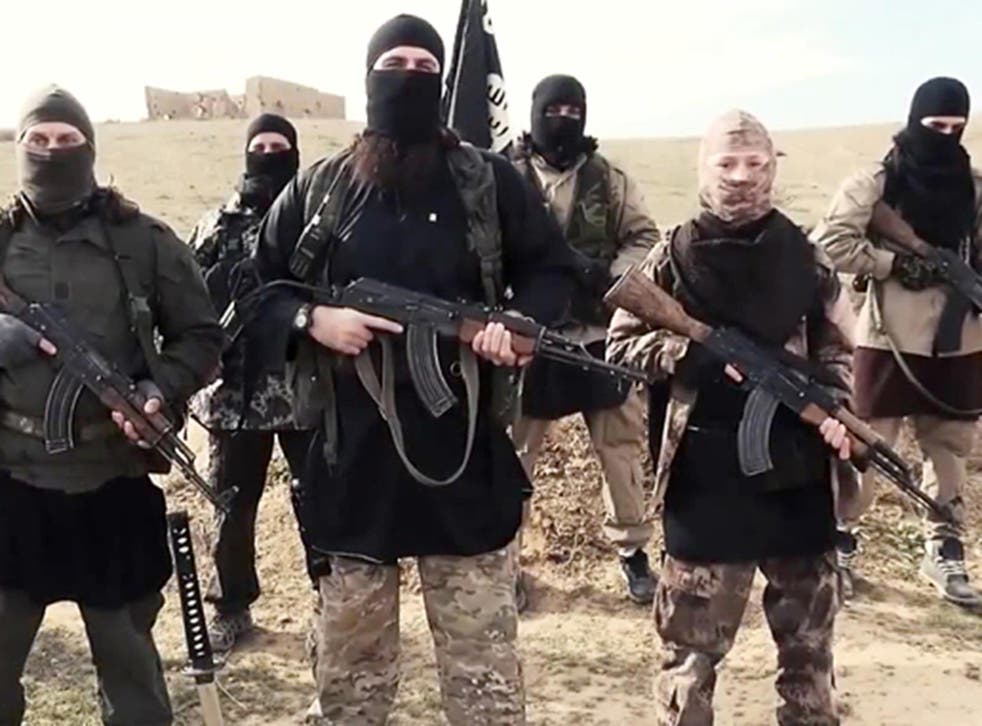 Lack of trust in the police means Muslim parents are reluctant to report any signs of radicalisation among their children, a study suggests.
The research, published in the journal Ethnic and Racial Studies, found Muslim parents view the police with caution and would not speak out if their children travelled to Syria.
As many as 800 people from the UK have travelled to support or fight for jihadist groups in Syria and Iraq, according to police. Around 300 have since returned.
Dr Imran Awan, Associate Professor of Criminology at Birmingham City University, said: "The data from the research study has found that Muslim community members are increasingly finding the partnership with the police service problematic."
"The parents we spoke to were worried about the lack of support for Muslim families and they feared that anyone who had gone to Syria would be arrested and have their citizenship removed if they spoke out," he added.
Of the 20 Muslim parents interviewed, several feared informing on their children might lead to other family members being arrested.
In pictures: The rise of Isis

Show all 74
One mother said they would not talk to authorities because the police "might just come knocking on my door and arrest my other children," while a father told researchers: "I would not report them to the police, because that's not what parents do.
"We need to educate them not to travel there in the first place. If I told the police they would then arrest me and my children."
Other parents expressed concern that anyone returning from Syria would be given a long jail sentence, citing the case of Majida Sarwar, who informed on her son in 2012 after he travelled to Syria to "do jihad".
Ms Sarwar said she felt betrayed by police after he was jailed for 12 years and eight months, and told the BBC she felt betrayed and misused. "If I had known they would put my son behind bars I would not have told them about the letter," she said.
17-year-old discusses anti-radicalisation in London
Some parents felt more could be done to rehabilitate those who had returned from Syria. One mother said: "I mean, helping clean the streets, coming out to schools, education courses, helping them get a job.
"For me that's all rehabilitation and we should not isolate these people because they are vulnerable."
Others thought more could be done in local communities to prevent radicalisation. Another mother told researchers: "I think Imams need to play a role also and speak to youngsters to stop them going over to fight. This is not Jihad but stupidity."
Dr Surinder Guru, lecturer in Social Work at University of Birmingham, added: "The central contradiction appears to be that parents are implicitly held to be responsible for the actions of their children by the police, yet the parents are adamant that the responsibility is not theirs and that they are relatively powerless.
"In circumstances where the community lacks trust and confidence in the police, community policing is likely to be ineffective because it is viewed with suspicion."
Register for free to continue reading
Registration is a free and easy way to support our truly independent journalism
By registering, you will also enjoy limited access to Premium articles, exclusive newsletters, commenting, and virtual events with our leading journalists
Already have an account? sign in
Register for free to continue reading
Registration is a free and easy way to support our truly independent journalism
By registering, you will also enjoy limited access to Premium articles, exclusive newsletters, commenting, and virtual events with our leading journalists
Already have an account? sign in
Join our new commenting forum
Join thought-provoking conversations, follow other Independent readers and see their replies