Syrian refugee graduates as a doctor after 10 years in four countries and 21 homes
He now hopes to specialise in emergency medicine or trauma surgery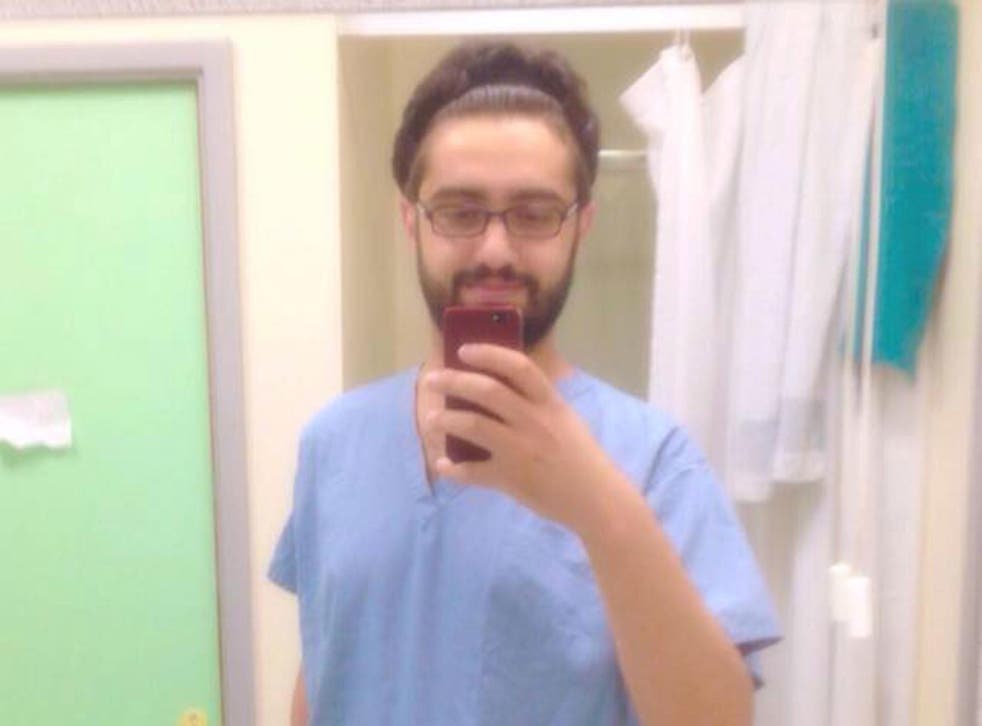 A Syrian refugee has graduated as a doctor in London 10 years after he first started medical school.
Doctor Tirej Brimo, 27, was forced to flee Syria after civil war broke out in 2011.
Dr Brimo, who was just 10 months away from finishing the six-year course, spent the next 10 years pursuing his vocation, during which he lived in four countries and 21 homes.
Four years to the day he applied to asylum in the UK, he has now graduated from St George's, University of London, and hopes to specialise in emergency medicine or trauma surgery.
He was congratulated by Sadiq Khan, the Mayor of London, at his graduation.
"Congratulations to Syrian refugee Dr Tirej Brimo," Mr Khan wrote on Twitter. "Londoners are proud you've graduated as a doctor here in our city."
Syrian couple married for 65 years still have each other despite losing everything in country's war
In an interview with the Evening Standard, Dr Brimo said: "I have learnt that the UK is a fair place. If you put the effort in you get a result.
"I feel attached to the British community. It welcomed me, gave me love and believed in me."
In Pictures: The crisis unfolding in Syria

Show all 30
He added: "I feel attached to [Syria and the UK] and want to contribute to both of them.
"One day I might go somewhere where there is war because I understand how difficult it is to lose everything at once, and how important it is to have someone be compassionate towards you.
"But that wouldn't compromise the love I feel towards the British community."
Join our new commenting forum
Join thought-provoking conversations, follow other Independent readers and see their replies