Syrian woman who almost drowned in the Mediterranean urges UK to help migrants
A mother who fled war-torn Syria and cheated death to find refuge in Coventry explains why the UK must stop more migrants drowning in the Med
Emily Dugan
Friday 24 April 2015 21:14 Comments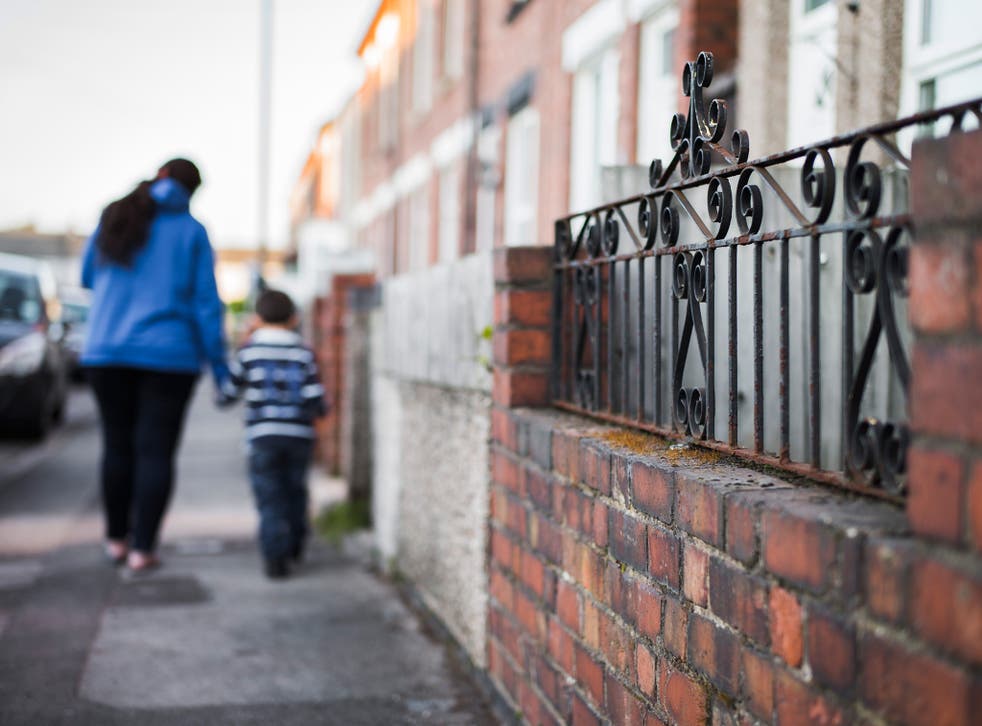 Watching the news without crying has been difficult for Hanan this week. For the 37-year-old mother from Syria, it is a vivid reminder of how close she and her four-year-old son Sami came to being another death toll statistic in the Mediterranean.
For the past two months they have been living in a sparse terraced house in a run-down suburb of Coventry. But seven months ago they were in a sinking rubber boat in the sea between Europe and the Middle East wondering whether they would ever see land again.
"I can't describe how I felt when I saw the children's bodies on the water on television," she says of the footage of the more than 800 migrants who drowned off Libya on Sunday. "They are innocent. We haven't done any crimes."
At an emergency EU summit on Thursday evening the EU announced a crackdown on people smugglers, but made scant commitment to rescuing their passengers. Hanan is one of many migrant survivors from the Mediterranean living in Britain who are desperate for the EU and their new home country to do more.
"Britain has to help these people; they must do," she says. "They're running from a terrible situation, they're not coming for luxury."
It took five months for Hanan and Sami to travel the 3,000 miles from Syria to Britain. Until recently their life in the Damascus suburbs had been peaceful. Her husband was a taxi driver and she stayed at home looking after their three sons and making dresses to sell.
But as a supporter of the opposition to the Assad regime, her husband was taken suddenly by the security services in April last year. She was faced with the terrible decision of choosing which child to save. In the end, she picked her youngest, Sami, leaving her other sons, aged 11 and 14, with her aunt in Damascus.
After several weeks travelling through Lebanon, she and Sami made it to Izmir in Turkey in September last year, where a smuggler was willing to take them to Greece.
The first attempt was at four in the morning in a rubber boat. There were 47 Syrians on board - nine were women and Sami was the only child.
What happened next illustrates why migrants' rights campaigners want to see a humane rescue service rather than patrol boats. When the dinghy entered Greek waters the passengers saw an official-looking powerboat careering towards them, shouting demands that they stop. The three European men on board were dressed all in black with balaclavas. When the dinghy did not stop as asked, the boat drove straight at them, preventing them from escaping.
In pictures: Migrant boat disaster

Show all 10
Though they were not in uniforms, everyone on board assumed they were with the German navy helping Greece patrol its waters.
"When our driver refused to stop, the tallest man climbed onto the boat and started to beat him badly," Hanan recalls. "People were screaming and shouting. I shouted 'baby, baby' and showed him my son. When he saw my baby he stopped the beating. Then he took the engine off our boat and sank it, tied us to their boat and towed it back to Turkish waters."
Leaving them with the shore in sight but still miles too far to swim to, the powerboat crew sped off. Then the little rubber boat started to sink. It had a wooden floor which was soon submerged. Within minutes everyone was sitting in chest-high water, the half-inflated dinghy suspended below the surface.
"So many things came into my head. I was very afraid and I held tight to Sami," Hanan remembers, her voice wobbling with emotion. "I was scared but my son didn't understand what was happening. He didn't know it was real. Another guy in the boat who was a good swimmer said 'If the boat sinks, I'll take him, don't worry'.
"It was a journey of death. We ran away from death and then we saw death in front of us again.
A man on board with a mobile phone signal who spoke Turkish managed to call the emergency services, and by the time they arrived the boat had slipped even further underwater.
After several hours of police questioning they were released and three days later Hanan decided to risk it again. "I was frightened but I had no other option. I couldn't stay in Turkey because they don't support and help you there. I thought if this time wasn't successful I would go back to Syria and die."
It was 5am on a Sunday morning when the smugglers put Hanan, Sami and 48 other Syrians on another rubber boat. "They said 'This time it's guaranteed 100 per cent because the Germans will have stayed up all night drinking so we'll get through'." The smugglers were right. Two hours later they arrived on the Greek island of Chios. Police found them when they came ashore, took fingerprints and gave them a place to sleep in makeshift tents and huts on the beach. Later they were moved to a refugee camp in mainland Greece and Hanan sought out smugglers again to take them across Europe.
When they reached the Netherlands, where a brother and uncle of hers already lived, Hanan felt safe and was ready to stay. The feeling did not last long. In a refugee camp she was raped in front of her son by another migrant and - too scared to tell her family because of the shame attached - she fled again.
By the time she and Sami arrived in Calais it was already December. Strangers helped them find shelter and made her realise how lucky they had been to survive.
"A Syrian man who made friends with us had travelled across the Mediterranean with his cousin and his aunt. They managed to swim when their boat sank but the aunt drowned. He also saved a three-year-old girl but her parents died. I heard he made it to Britain."
In January this year she finally made the last leg of her journey from Calais in a refrigerated lorry carrying oranges, vegetables and several Syrian stowaways. "It was so cold. I wrapped Sami in a blanket so that he wouldn't be affected."
Without warning the driver stopped the lorry in what she thinks was Basildon and disappeared. When an hour had gone by without the vehicle moving, with the party still locked inside, one passenger realised the danger they were in. He called 999 and police came and broke open the back doors to let them out.
Now relocated to housing for asylum-seekers in Coventry, Hanan has nothing. She sold all her family's gold wedding jewellery to fund the trip, which ended up costing around £10,000.
She speaks to her other sons every day using the mobile app Viber, and every day she hopes her asylum case will be solved so she can request their relocation to Britain. "The area they live is not safe anymore, there is shelling there now. They keep saying 'we miss you' but I can't do anything unless I get asylum."
Sami has just started at primary school and Hanan says: "I want to thank the British government for everything they've already done to help me. I'm very grateful."
She still has the check blanket which she used to cover Sami in the lorry – a souvenir of their survival against the odds.
Names have been changed to protect identities
Saved from the waves: A survivor's story
It was an image that went around the world – the moment Wegasi Nebiat was rescued by a bare-chested army sergeant on the day hundreds died trying to reach the shores of Europe.
Ms Nebiat, a 24-year-old Eritrean, had been on a wooden boat that sank off the coast of Rhodes. She said she felt "lucky" to end up on a beach, considering the fate of many of those who attempt the perilous journey to Europe in hope of a better life.
"I don't remember much. I was in the water and scared and then I was here," she said. Her journey from East Africa had started more than a month ago, when her family paid thousands of pounds to give her the chance of a new life. It is believed she was hoping to reach Sweden, using a route via land, air and sea.
She had travelled by bus and on foot to the Sudanese border, where smugglers met her and took her to Khartoum. Having flown to Istanbul, she travelled to the Turkish coast before being put on a boat.
Having spent a number of days in hospital recovering, and receiving treatment for exhaustion and pneumonia, Ms Nabiat was placed on a ferry bound for the Greek port of Piraeus, near Athens.
"I'm so happy," Ms Nebiat said as she departed for Greece. "We are not sure what we will do but we hope to travel across Europe."
Register for free to continue reading
Registration is a free and easy way to support our truly independent journalism
By registering, you will also enjoy limited access to Premium articles, exclusive newsletters, commenting, and virtual events with our leading journalists
Already have an account? sign in
Join our new commenting forum
Join thought-provoking conversations, follow other Independent readers and see their replies