Taliban inflicted biggest loss of US aircraft since Vietnam at Camp Bastion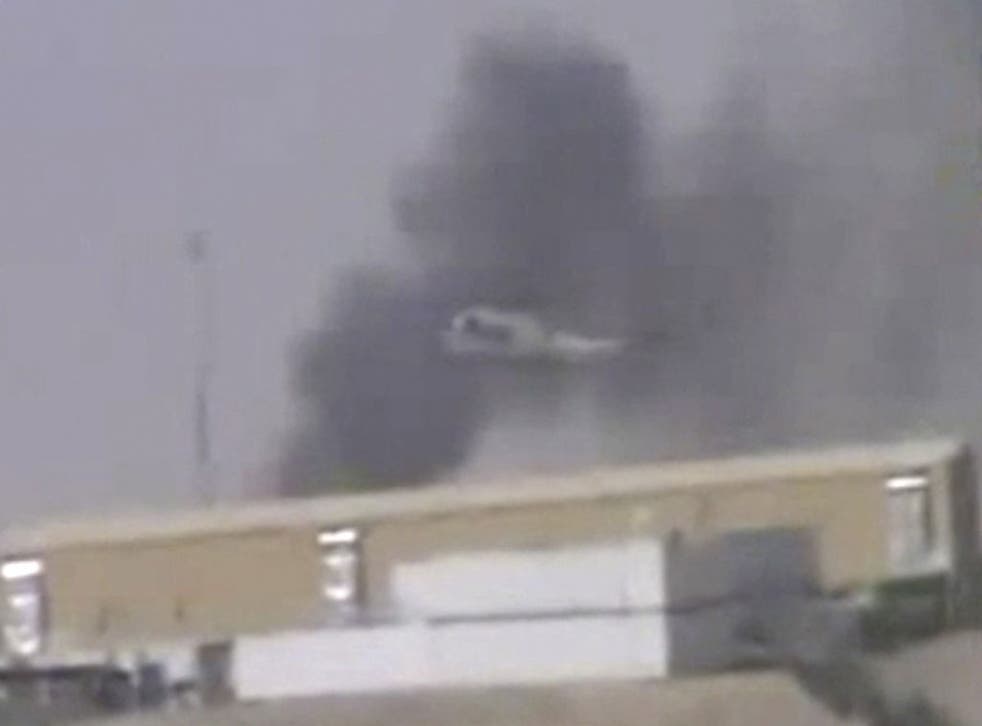 By the time 15 heavily armed Taliban fighters were spotted on the airfield at Camp Bastion at around 10pm, it was too late to prevent an attack that struck at the heart of Britain's main base in Afghanistan.
Wearing US army uniforms, the Taliban fighters had managed to walk past an empty watchtower and all the way to the airfield, where they began their surprise attack. Facing an enemy armed with guns, rockets and grenades, soldiers managed to hold out for 16 minutes before reinforcements came to their aid.
Helicopter gunships joined the fight against the insurgents, in what became a battle that would rage for five hours. It took place in darkness, amid flames and smoke from exploding fuel tankers and Harrier jets, and cost the lives of two US Marines, with 16 soldiers injured – half of them British.
RAF Sergeant Roy Geddes, 43, was one of those wounded in the attack. He was awarded the Military Cross earlier this year for his actions in leading a quick reaction force to fight off the attackers. "It was utter chaos, we could see everything erupting, but we didn't know what was happening or what to expect," he said. "It was total darkness, and the only thing that was illuminating the area was the burning aircraft and fuel."
The battle ended in the early hours of 15 September last year – with 34 dead or wounded. The death toll included 14 of the attackers, who had managed to destroy six Harrier jets and a C-130 transport plane, and seriously damage a number of other aircraft and helicopters in the biggest loss of aircraft suffered by the US in a single day since the Vietnam War.
The cost of the damage was more than £230m. But it "could have been a hell of a lot worse… there were some true heroics that night", according to Maj-Gen Charles Gurganus, commander of coalition forces in south-west Afghanistan at the time of the attack.
Join our new commenting forum
Join thought-provoking conversations, follow other Independent readers and see their replies