Tareena Shakil: British woman who took toddler to Syria sentenced to six years in jail for joining Isis
Tareena Shakil is thought to be the first British woman convicted of terrorism offences after returning from Syria
Samuel Osborne
Monday 01 February 2016 12:13 Comments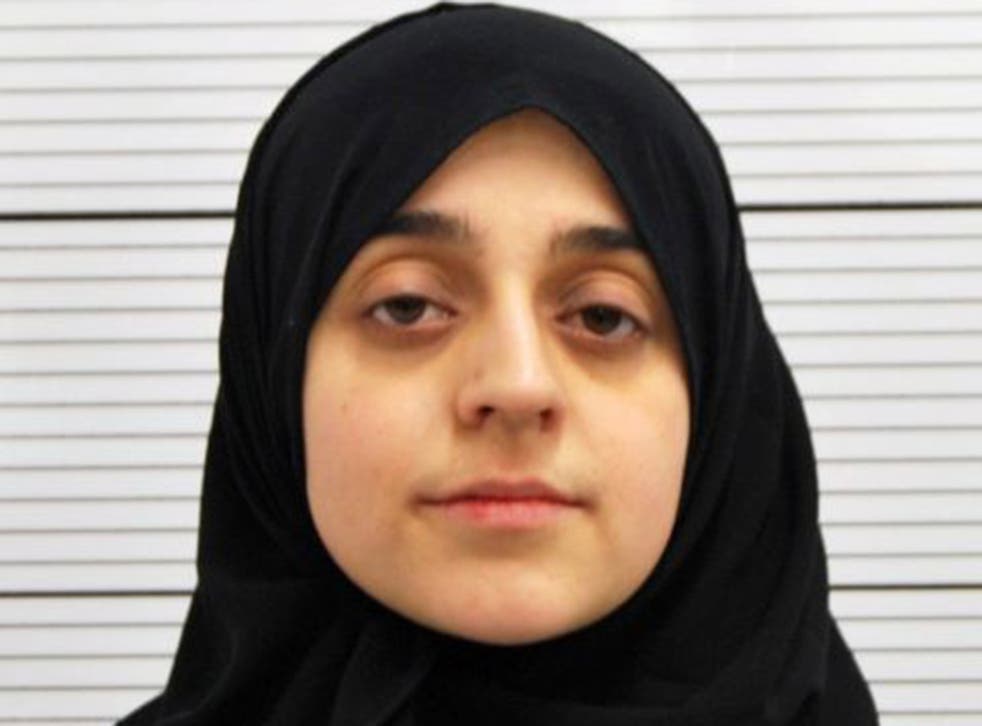 A British mother has been sentenced to six years in jail after being found guilty of taking her toddler to join Isis in Syria.
Tareena Shakil, 26, is thought to be the first British woman convicted of terrorism offences after returning from Syria.
She was also found guilty of encouraging acts of terror on social media.
Shakil travelled to Raqqa, Syria, in October 2014, before fleeing in January 2015. She denied the terrorism charges and said she just wanted to live under Sharia.
Sentencing her at Birmingham Crown Court, Mr Justice Inman said she had told "lie after lie" to police and knew her son would be used as an Isis fighter.
There would be "an element of deterrence" in his sentence, he added, to discourage others from joining terrorist organisations.
Giving evidence during the trial, Dr Florence Gaub - a senior analyst for the European Union Institute for Security Studies - said 60 British women are thought to have gone to Syria, making up around 10 per cent of women from Europe, North America and Australia who have joined the group.
Register for free to continue reading
Registration is a free and easy way to support our truly independent journalism
By registering, you will also enjoy limited access to Premium articles, exclusive newsletters, commenting, and virtual events with our leading journalists
Already have an account? sign in
Join our new commenting forum
Join thought-provoking conversations, follow other Independent readers and see their replies