Black people more likely to be subjected to prolonged Taser use, watchdog finds
Police risk 'losing trust and confidence of communities they serve' if they do not address serious concerns over Taser use, IOPC warns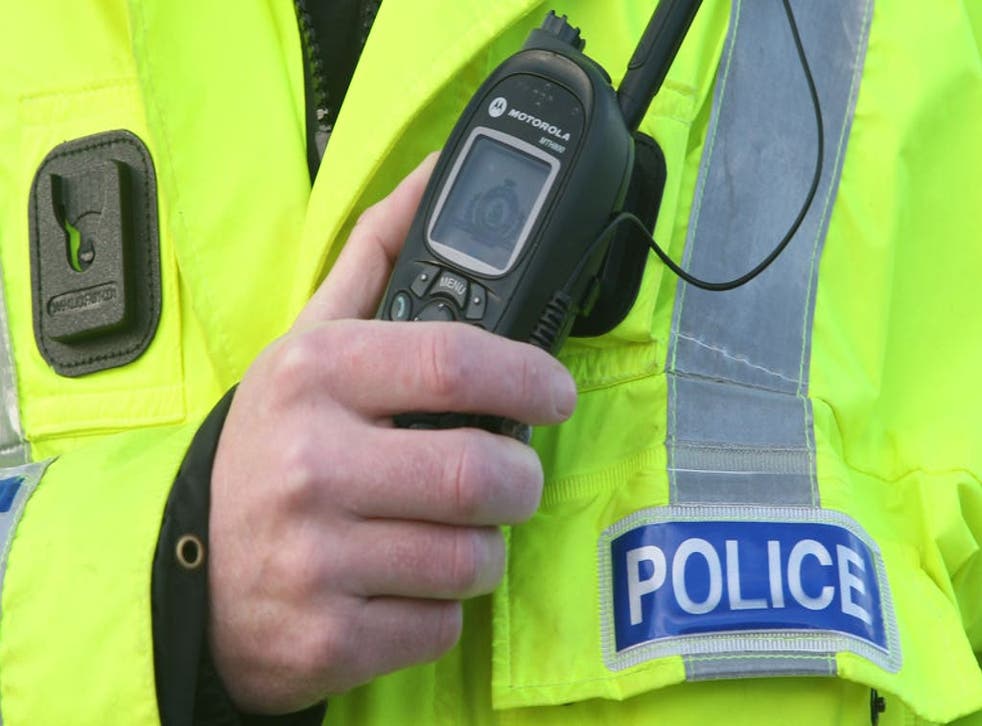 Black people were more likely to be subjected to prolonged Taser use compared with white people, according to a report by the Independent Office for Police Conduct (IOPC).
The watchdog also uncovered evidence that some officers made inappropriate comments, including derogatory remarks, during these incidents, in an analysis of 101 investigations involving Tasers between 2015 and 2020.
Some 60 per cent of Black people involved in Taser use were subjected to continuous discharges of more than five seconds, compared with 29 per cent of white people. The longest length of continuous use was 67 seconds.
Police risk "losing the trust and confidence of the communities they serve" if they do not address serious concerns over the use of Tasers, the IOPC warned.
Michael Lockwood, the director general of the IOPC, said: "Tasers are available to more officers than ever before. Our engagement with communities has highlighted a stark difference between their expectations about when a Taser should be used, and the situations in which Taser can be used under current national guidance, particularly on those who are vulnerable.
"Police forces must be able to explain this clearly or risk further eroding public confidence – it is a gap which must be closed.
"In particular, people from Black, Asian and Minority ethnic backgrounds deserve a clear and transparent answer from police on why such disproportionality still exists – failure to address this risks undermining the legitimacy of policing."
He added that he welcomed the research to understand and tackle the root causes of racial disproportionality in police use of Tasers announced in December by the National Police Chiefs' Council and the College of Policing.
The IOPC also raised concerns about the increased use of Tasers on children and people with mental health problems. It said there were several examples of "missed opportunities" for police to de-escalate the situation before drawing the weapon, which sends electric pulses through the body, causing temporary incapacitation.
People with mental health problems who were Tasered were more likely to be Black and under 25, while cases in which mental health was a factor were much more likely to result in death or serious injury.
On one occasion, police Tasered a 14-year-old of an ethnic minority background who was known to have a learning disability after one officer said the individual "had an attitude from the off", "looked like he wanted to fight", and had "unbelievable strength".
Another case involved a Black 17-year-old who was an in-patient at a mental health centre for young people.
After approaching officers in distress and repeatedly saying that they had mental health concerns, the situation escalated, and they were Tasered three times, struck with a baton more than 20 times and subjected to incapacitant spray and restraint.
The report comes amid ongoing concern over the disproportionate use of Tasers in cases involving Black people.
The weapon also featured prominently in the recent court case of police officer Benjamin Monk, who was convicted of manslaughter when he kicked former footballer Dalian Atkinson in the head following an "excessive" 33-second Taser deployment.
The IOPC called for greater scrutiny of Tasers last May, warning that the weapons are being used disproportionately against Black men and suspects with mental health problems.
Black people were also seven times more likely to be involved in Taser incidents than white people outside of London, and five times more within London, Home Office figures show.
Deborah Coles, the director of Inquest, welcomed the review but said the recommendations do not go far enough to create the systemic change needed.
"Tasers are highly dangerous weapons which have resulted in serious injuries, harm, and deaths," she said. "They are increasingly used as a first not last resort; the disproportionate and inappropriate use of Taser against Black people, people with mental ill-health, learning disabilities and autism, and children underscores longstanding concerns about racism and discrimination in policing.
"We don't just need more scrutiny, community oversight, or training or guidance. We need the IOPC, police chiefs and oversight bodies to hold police officers to account when they abuse their powers and to confront the reality presented by this evidence."
Alison Lowe, the Association of Police and Crime Commissioners' lead of equality, diversity and human rights, said: "Disproportionality in the use of Taser and other police powers has many complex causes, which we are committed to addressing through the APCC Race Disparity Working Group.
"We can help all the communities we represent have greater confidence in the police by ensuring transparent and inclusive scrutiny processes are in place."
According to Amnesty International, some 18 people in the UK have died after a Taser was discharged against them by police since the weapons were introduced 16 years ago.
Join our new commenting forum
Join thought-provoking conversations, follow other Independent readers and see their replies