London residents overlooked by Tate Modern extension suing gallery for breach of human rights
Others living locally say a lack of privacy is a fact of life for those residing in central London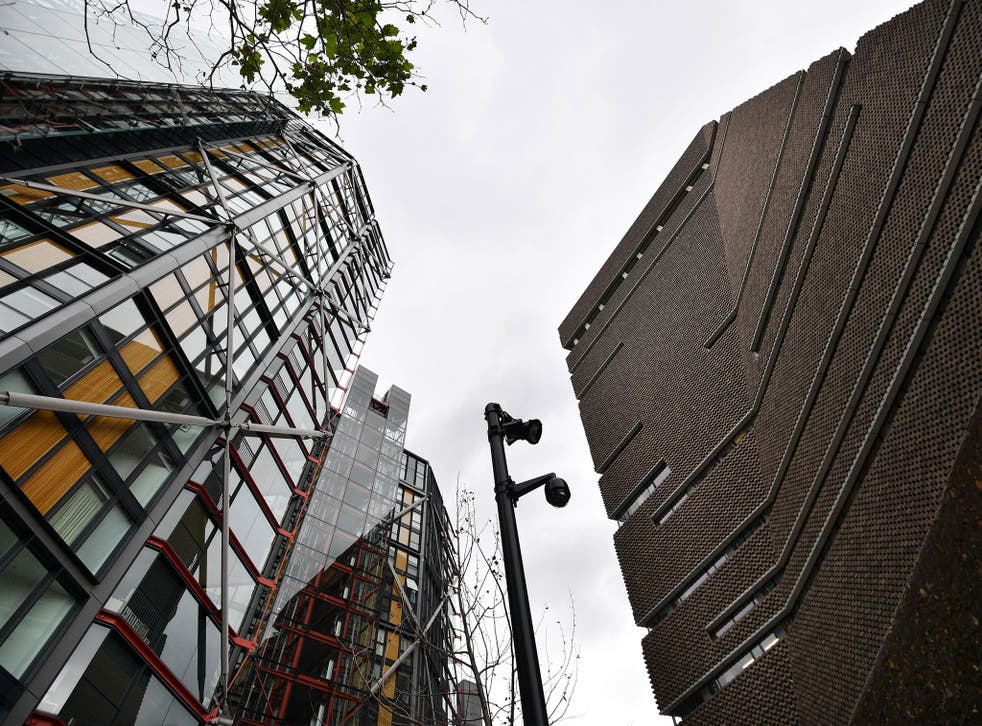 Residents in a block of multi-million pound flats overlooked by a Tate Modern viewing platform are suing the gallery, arguing that their human rights are being breached by "near constant surveillance".
Five applicants claim their high-rise homes have been turned into "goldfish bowls" while they have become "public exhibits" after an extension to the gallery's turbine hall saw an observation deck installed overlooking luxury apartments in the Neo Bankside development.
The High Court writ reportedly claims that the Tate could "easily stop this invasion of the claimants' privacy and home life" using a cordon to restrict access to the south side of the lookout area.
"[The] viewing platform is unreasonably interfering with the claimants' enjoyment of their flats, so as to be a nuisance," it states.
The writ also says the viewing platform does "not provide a safe or satisfactory home environment for young children".
The viewing gallery in the Tate's Switch House is just 20 metres away from the glass-walled luxury flats, which opened in June 2016.
Residents, who have complained that photos of their apartments are being shared on social media, want the gallery to erect a screen blocking the view to their flats. They are also understood to want the Tate to pay their legal costs.
However, other residents living near to Neo Bankside said being overlooked was a fact of life for those occupying flats in a densely populated area of central London.
Andy Weir, who said he was shown plans of the Tate extension when he looked at buying an apartment in Neo Bankside, said: "These people are unreal. I live next door to Neo and we became overlooked by them. They think they are the only ones who can have a view?"
Julie Mollins, who lived on nearby Southwark Street while Neo Bankside was being built, said she moved in 2013 after witnessing several other high-rise buildings going up.
"In fact before @NEOBankside was built, residents fought it because it destroyed their view. I could see St Paul's when I moved in," she wrote on Twitter.
Developer Native Land has previously said that prospective buyers of flats in Neo Bankside – where apartments have been put on the market for almost £20 million - had access to marketing material which showed the location of the planned viewing gallery, and a model showing the planned Tate extension in relation to Neo Bankside was also available.
"We, the Tate and Southwark council are liaising with the affected residents and neighbours to consider the concerns raised," a spokesperson for the developer said.
A spokesperson for the Tate said: "The design of the building has always included a high level terrace for the benefit of the public, but we cannot comment further given the conditions of the legal process."
Join our new commenting forum
Join thought-provoking conversations, follow other Independent readers and see their replies