Teenager recovering from cancer banned from high school prom over lack of attendance
'She needed this, she's just had her head sliced open in a massive operation,' her mum says
Narjas Zatat
Monday 03 July 2017 16:03 Comments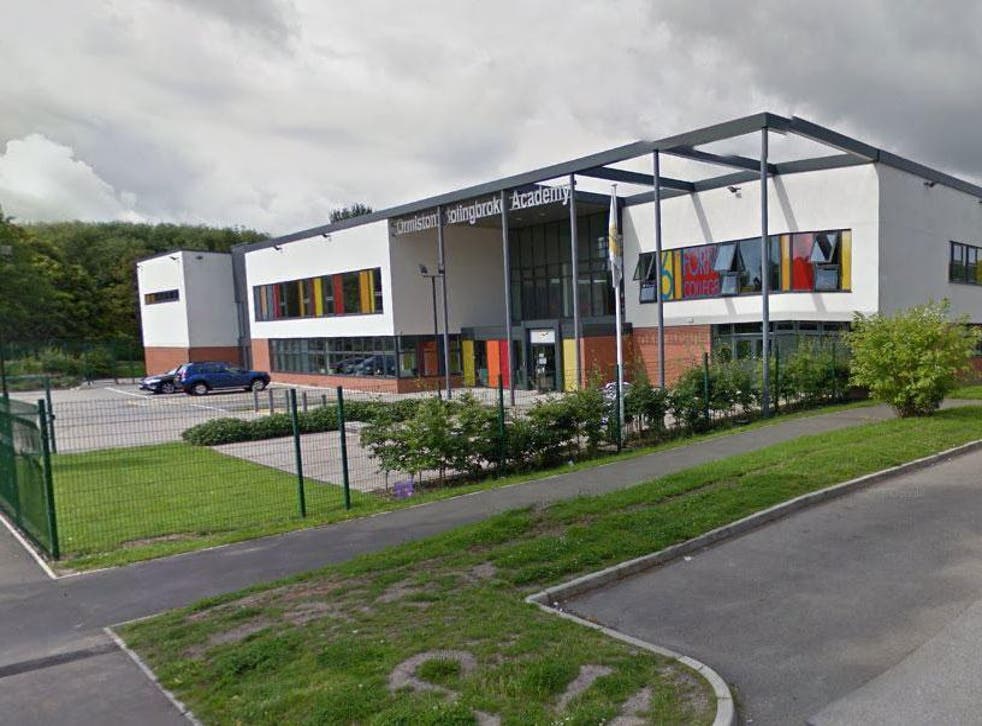 A teenager recovering from cancer has spoken of her devastation after her school banned her from its prom because she hadn't attended enough classes.
Sixteen-year-old Alex Dallas, who attended Orminston Bolingbroke Academy in Runcorn, Cheshire, had been suffering from cancer from the age of four.
In preparation for the prom, she decided to undergo a life-threatening operation to remove a tumour in her head in December last year, rather than in the summer.
Following the operation, she took home tuition lessons in order to remain up-to-date with her learning.
Her mother spent £380 on a customised pink lace dress, and £60 on jewelled shoes.
Her grandmother Lorraine Gotting planned for her to have a makeover costing more than £100.
However, the school said she had failed to attend class for two weeks beforehand, the requirement for pupils who wanted to go to the prom.
A spokesperson told The Sunday Mirror: "We wanted to make sure attending the event was in the best interest of this student, and indeed her fellow students.
"Because she had not been in school for six months, we asked her to come in for one hour a day over a two-week period before the prom, so we could make an assessment and so she could interact with other students.
"Unfortunately she did not do so and so we reluctantly took the decision that it would not be right for her to attend the event."
The young woman, who will be starting a nurse training course in September, told The Sunday Mirror: "I was so upset I couldn't go. The prom's the thing you look forward to from when you're 11.
"It's upset me that they say I'm mentally unstable – I'm not. People shouldn't discriminate for something they don't understand," she added.
The school's decision has been met with intense criticism.
The teenager's mother, Sam, accused the school of being unsupportive of her daughter: "She needed this, she's just had her head sliced open in a massive operation."
Model Jasmine Lennard addressed the school in an open letter: "SHAME ON YOU. This is a little girl that has courageously battle cancer for over a decade, since the age of four she's been undergoing hospital treatments and operations and fighting for her life.
"I demand that Alex Dallas receives a formal apology letter from yourselves expressing sincere regret and remorse for the inexplicably insensitive way that she has been treated.
"I also demand that Alex Dallas is IMMEDIATELY reimbursed in full for ALL costs associated to purchases her family made in relation to the prom."
Speaking of Ms Dallas' previous experience with depression, she added: "As someone who has also suffered from depression and anxiety for the majority of my life I relate to Alex Dallas. I sympathise with Alex Dallas. I have compassion towards Alex Dallas."
The young girl had been diagnosed with cancer at the age of four after her mother noticed swelling above her right eye. Years of chemotherapy and radiotherapy caused her to develop kidney disease and osteoporosis, which affected her growth – she stands at just four-foot-five inches tall.
Register for free to continue reading
Registration is a free and easy way to support our truly independent journalism
By registering, you will also enjoy limited access to Premium articles, exclusive newsletters, commenting, and virtual events with our leading journalists
Already have an account? sign in
Register for free to continue reading
Registration is a free and easy way to support our truly independent journalism
By registering, you will also enjoy limited access to Premium articles, exclusive newsletters, commenting, and virtual events with our leading journalists
Already have an account? sign in
Join our new commenting forum
Join thought-provoking conversations, follow other Independent readers and see their replies