Teenager collapses and dies after 'taking laughing gas' at London party
An 18-year-old man collapsed at a party in Bexley on Saturday night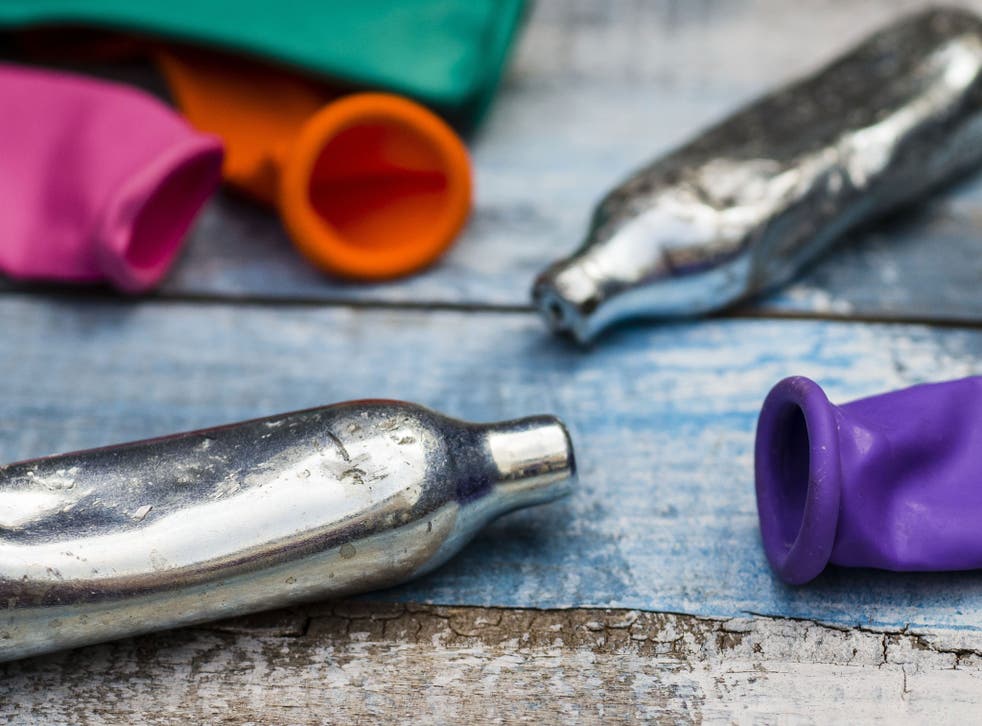 A teenager who collapsed in the street after a heart attack and later died is believed to have inhaled nitrous oxide – the legal high known as laughing gas – at a party.
The 18-year-old was found in Bexley, south-east London, at about 11.15pm on Saturday and died in hospital early on Sunday. The youth was named in media reports as Ally Calvert, an electrician from Sidcup, Kent, who had recently taken part in the Duke of Edinburgh Award scheme. A friend described him as "the nicest person you could ever meet".
"He was always happy and smiling. We were at the party with him just five minutes before. I can't believe this has happened," she told the Daily Mail. "He only had one beer at the party. I didn't see him have any laughing gas at the party, and I've never seen him doing it before."
A spokesman for the Metropolitan Police said officers were called to the scene of Mr Calvert's collapse by an ambulance crew. He added: "Officers found an 18-year old man in cardiac arrest. He was taken to a south London hospital in a critical condition and was pronounced dead," they said. Next of kin have been notified. A post-mortem examination will be scheduled in due course."
Just days earlier, police in Bexley had posted a warning of the risks of nitrous oxide on their Facebook page, writing: "Nitrous oxide gas canisters are dangerous! Know the risks!"
Seventeen people in the UK died between 2006 and 2012 after taking the legal high, which the Government is currently attempting to ban in a Bill which would prohibit the production, distribution, sale or supply of "new psychoactive substances".
Nitrous oxide, also known as "hippy crack", makes users feel euphoric and relaxed, according to the drugs advice website Frank. "Some people also experience hallucinations," it says. "However, there is a risk of death as a lack of oxygen can occur when using nitrous oxide. This risk is likely to be greater if the gas is consumed in an enclosed space or if a substantial amount is rapidly used."
The gas has been used as a painkiller by the medical profession for about two centuries since its analgesic properties were discovered by Sir Humphry Davy.
He also used the drug recreationally, noting that it produced "sublime emotion connected with highly vivid ideas", and there are reports of it being used at society parties in 1799.
It is not illegal to be in possession of the substance although it is prohibited from being sold in England and Wales to under-18s if there is a risk they will inhale it.
Research by the respiratory consultant and neonatal paediatrician Dr Paul Seddon found that 7.6 per cent of 16 to 24-year-olds in England and Wales have admitted to having inhaled nitrous oxide from balloons, which were described as "widely available" in shops that sell legal highs.
"There is evidence that its use has mushroomed over the past few years," Dr Seddon said in April. "What is little known is that long-term use can result in all sorts of severe complications, such as causing problems to the nervous system."
Apart from being a painkiller, other legitimate uses of nitrous oxide include as a way to improve the performance of car engines and to keep canned, whipped cream from going off.
"Clearly the shops that sell legal highs are not selling it for use in confectionery," Dr Seddon added. "It is something of a grey area, but there has been an explosion in recreational use and it is something that paediatrics and the general public need to be aware of."
Register for free to continue reading
Registration is a free and easy way to support our truly independent journalism
By registering, you will also enjoy limited access to Premium articles, exclusive newsletters, commenting, and virtual events with our leading journalists
Already have an account? sign in
Register for free to continue reading
Registration is a free and easy way to support our truly independent journalism
By registering, you will also enjoy limited access to Premium articles, exclusive newsletters, commenting, and virtual events with our leading journalists
Already have an account? sign in
Join our new commenting forum
Join thought-provoking conversations, follow other Independent readers and see their replies