Government risks 'alienating' Muslims with response to terror attacks, watchdog warns
Independent Reviewer of Terrorism Legislation warns of a 'lack of trust' in security services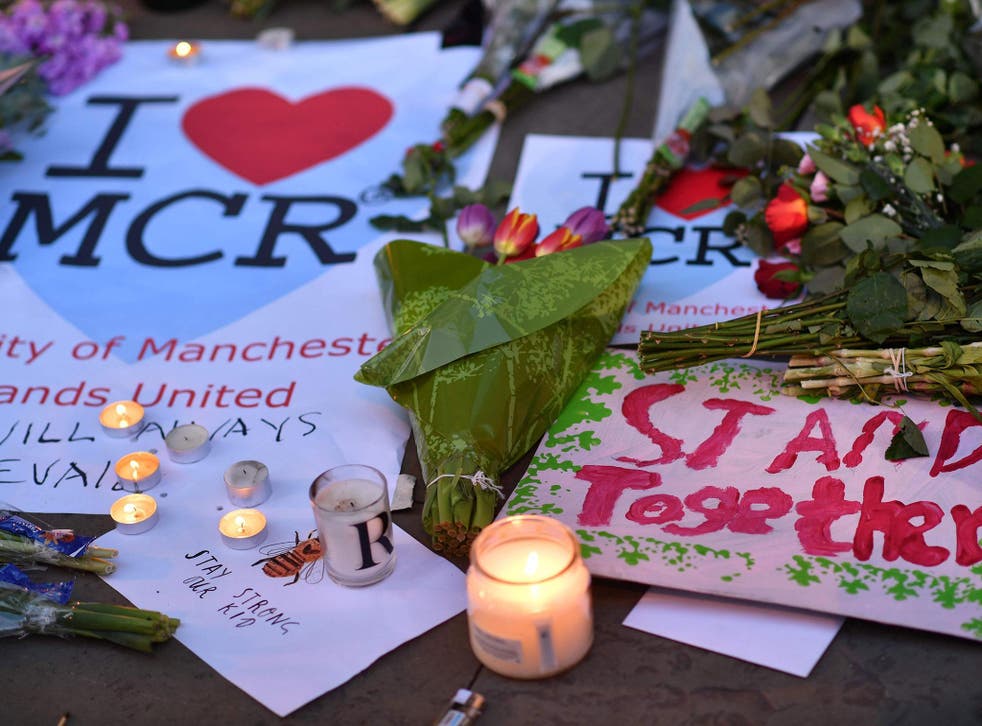 The Government's response to terror attacks risks alienating Muslims and driving them away from authorities seeking to protect the UK, a watchdog has warned.
A report by the Independent Reviewer of Terrorism Legislation, Max Hill QC, found that mosques and community centres felt under pressure to denounce atrocities even when they had no links to perpetrators.
He took aim at calls, which have been repeated by senior politicians, for Muslims to "do more" to fight extremism.
"Many in the Muslim communities are already doing a great deal and if they could be doing 'more', no one appears to have made clear what that means," Mr Hill wrote in a foreword to the report.
"Failure to do so can lead to further alienation, frustration and perhaps even withdrawal for many in spheres where we all need to protect and preserve meaningful engagement."
Sajid Javid, the Communities Secretary, said that British Muslims like himself "must go further" than condemning terror attacks in the wake of the massacre at London Bridge.
Thousands of British Muslims gather to denounce Isis and call for 'peaceful caliphate'
"Enough is enough," announced the Prime Minister the following day, in a speech that claimed there was "far too much tolerance of extremism in our country".
Jeremy Corbyn had been heavily criticised by Conservative politicians for calling for a "smarter way to reduce the threat" than the War on Terror.
He argued that it was the "responsibility of Government is to minimise" the chance of attacks by giving police the resources they need and to ensure "foreign policy reduces rather than increases the threat to this country".
Mr Hill made no reference to individual politicians or groups in his report but cautioned over a lack of engagement felt by some communities.
"A more proactive role ought to be taken by government at all levels to address wider concerns, and thereby to avoid the perception of engagement with these communities only when things have gone wrong," he added, saying that only the response to the Finsbury Park terror attack was viewed as positive.
The pre-planned research was carried through in May and June in Leicester, Bradford, Manchester and London, coincidentally coming as the UK was hit by a string of terror attacks.
In under three months, atrocities in Westminster, Manchester, London Bridge and Finsbury Park left 36 people dead and 200 injured.
The last atrocity, targeting worshippers leaving a mosque following Ramadan prayers, came after mounting fears that the far-right would attack Muslims in perceived revenge for Isis-inspired attacks.
Mr Hill said that the consequences of the assaults was felt most keenly by victims and their loved ones, survivors and witnesses, as well as the "communities closest to the attacks" and the former homes of terrorists.
As well as a "perceptible rise in outbreaks of Islamophobia", he found worsening levels of trust in British security services and the controversial Prevent counter-extremism services.
Mr Hill said many Muslims he spoke to at community meetings across the country feared being blamed for being "complicit" in Isis-inspired attacks, with younger followers of the faith sometimes afraid to engage with their local mosques, or to debate their identities and religion because they thought they might be reported to police.
Researchers visited Manchester shortly after the bombing that killed 22 victims leaving an Ariana Grande concert on 22 May.
London Bridge Terror Attack

Show all 16
They met families including one who had their home searched by counter-terror officers in a "distressing" raid during the investigation into bomber Salman Abedi.
The Forward Thinking report noted that relatives felt police had been "heavy handed", taking a mother and young children away from their home, and urged authorities to treat affected families with care and proportionality.
"These matters are sensitive and the long-term welfare of Muslim families affected by police investigations must always be uppermost in our minds," Mr Hill said.
"These steps and conversations are important because they have the capacity to engender trust and confidence in our security apparatus."
Researchers also held community meetings in Bradford, Leicester and London, with participants in all cities raising concern that underlying problems with housing, health, education, employment and general crime were being placed second to countering violent extremism.
Respondents in Leicester said local Muslim communities had been split into those who work with the Government's Prevent strategy and those who reject it, while in Bradford attendees accused authorities of "taking their eye off the ball" on key community issues leaving young Muslims more vulnerable to radicalisation.
There was anger in Manchester over the calls to "do more" to counter extremism after it emerged that Abedi had been repeatedly reported to relevant authorities, with community organisations feeling much of their positive work was being ignored.
Researchers visited London in the immediate aftermath of the Finsbury Park attack, which was seen by attendees as a result of heightened tensions between different communities and rising Islamophobia.
"Greater engagement should be part of a wider shift in the government's approach to countering violent extremism, whereby Muslim communities are not perceived as a problem to be managed but an essential part of the solution," they recommended.
The report said participants in every meeting called for a review to the Prevent strategy, which they said was having a "chilling effect and adds to a strong sense of grievance".
Mr Hill said: "To allow these feelings to fester may well prove counterproductive in the context where a programme like Prevent needs to succeed – and where our police and intelligence services need the full cooperation of communities in rooting out extremism and detecting nascent plots."
The warning came after Britain's most senior police officer said she expects more terror attack plans to be discovered in the UK.
UK news in pictures

Show all 50
Cressida Dick, the Commissioner of the Metropolitan Police, said six plots have been thwarted in the last four months alone, adding: "Progress on the ground in Syria and Iraq does not necessarily translate into a reduction in threat here."
A Government spokesperson said: "This Government is committed to making Britain a country that works for everyone and we're clear there should be no conflict between being British and being Muslim.
"We want all people, regardless of their faith or gender to have access to the same opportunities so that they can reach their full potential.
"We have seen the devastating impact radicalisation can have on individuals, families and communities. Through Prevent we are already working closely with local communities to safeguard vulnerable people from becoming terrorists or supporting terrorism.
"We are reviewing our counter-terrorism strategy in the light of the terrorist attacks in Manchester and London and we will read this report with interest."
Join our new commenting forum
Join thought-provoking conversations, follow other Independent readers and see their replies