The mother, the C-section baby and 'secret British court': a secrecy scandal – or the birth of a scare story?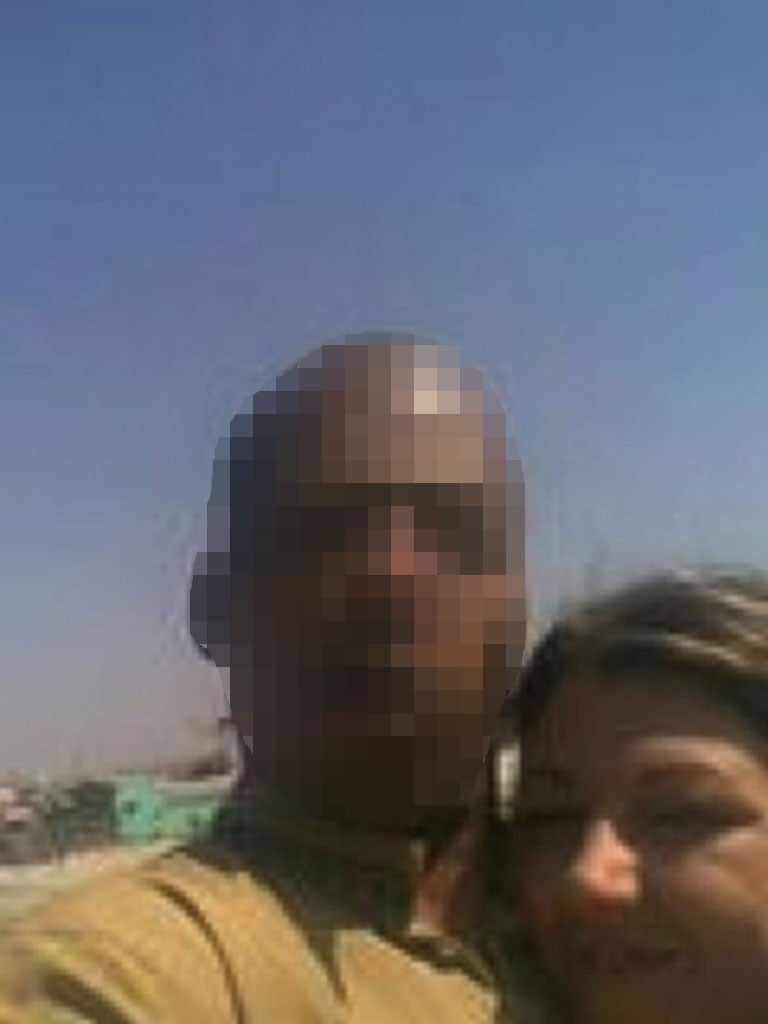 The first grim details published about Alessandra Pacchieri's brief stay in Britain were, as one commentator put it, "the stuff of nightmares".
The 35-year-old Italian was pregnant when she arrived at Stansted in Essex last summer for a two-week air hostess course. After suffering a "panic attack," she called police from her airport hotel for help. They chatted on the phone to her mother in Italy, discovered Ms Pacchieri was bipolar, and took her to a psychiatric hospital.
Reports claimed that Essex social services then made an extraordinary intervention. They had applied to the Court of Protection, it was said, to order that she should forcibly undergo a Caesarean section and have her baby girl taken into care. The headline on The Sunday Telegraph article that broke the story read: "Operate on this mother so we can take her baby".
The outrage poured in and it became the poster story for people's darkest fears about the behaviour of "Britain's secret courts".
Over the past few days, however, a different story has emerged. Transcripts of judgments relating to the case have now been made public and they reveal the nuances behind the apparently callous decisions of judges.
The most crucial difference between the reality and what was initially reported is that it was not Essex social workers who went to the Court of Protection seeking a Caesarean section so as to take the baby into care, but Mid-Essex NHS Trust, acting because they were worried about Ms Pacchieri's health. Her two previous babies had been born by Caesarean section for health reasons and the judge was informed there was a significant risk of uterine rupture.
It was not until after the baby was born that social services made an application to take the baby into care. Indeed, Justice Mostyn said in his ruling that he had "no jurisdiction" to make any decisions about what happened to the child until after it was born and that it would "seem quite heavy handed to have the police there at the time of the birth".
Earlier reports said the mother was "told" she would be escorted back to Italy without her baby, but in fact she had been desperate to return. When ruling on the baby's adoption, Justice Newton was livid with doctors for letting her go. He argued that such a move before the proceedings were concluded was likely to have damaged her chances of getting her baby back.
He said: "I am critical of the doctors because it appears to me that she was despatched (indeed escorted) from the UK with undue haste simply because she wished to go back to Italy. I was led to believe that the mother was in a good state and a good frame of mind but frankly nothing could have been further from the truth...
"She should in my view have been assisted here to participate in these proceedings. I know she wanted to go to Italy but by going to Italy any realistic prospect of P [the baby] returning to her care was diminished substantially."
Ms Pacchieri's mental health condition was also reported as less serious in earlier articles. A psychiatrist told Justice Mostyn that she suffered from "psychotic episodes and delusional beliefs", yet she was only described as "bipolar" and the episode which resulted in her being sectioned was referred to as merely "something of a panic attack".
Her baby daughter, now 15- months-old, has been put up for adoption in Britain. She has still not been returned to Ms Pacchieri in Italy, despite improvements in her mother's mental health, because the judge wanted longer-term evidence that her condition was stable. According to Essex County Council, this was backed up by the Italian courts, which ruled that the child should remain in England.
While several legal bloggers have concluded that the misreporting earlier this week was the result of biased journalism, the truth is more complicated. The Court of Protection still publishes only a tiny proportion of its judgments and those involved in cases are often very reticent to provide context. The relevant court documents were not initially disclosed in this case, leaving the facts to be pieced together via interviews with lawyers and Ms Pacchieri.
Christopher Booker, who broke the story in The Sunday Telegraph, said that he had done what he could with the resources available.
Sir James Munby, the President of the High Court Family Division, who is evangelical about making the courts more transparent, has now intervened to run the case and a further hearing is expected next week.
Despite the publication of several court documents, there are still unanswered questions. The most pressing of these is why it appears there was so little discussion of returning Ms Pacchieri to Italy before she gave birth so she could be cared for there. And why, once she had given birth, the two of them were not handed over to Italian social services.
A spokeswoman for Essex County Council said: "The long term safety and wellbeing of children is always Essex County Council's priority. Adoption is never considered until we have exhausted all other options."
There is no doubt that Ms Pacchieri's experiences in Britain have left her traumatised. In an interview with the Daily Mail yesterday she said: "Your family courts and your social workers invaded my body and stole my baby. I believe that the British authorities planned to adopt my daughter from the very beginning."
Her comments are chilling, but there is some compelling evidence that the court was not as inhuman as has been assumed. The closing remarks of Justice Newton's adoption judgement give perhaps the best indication of this.
In a message to Ms Pacchieri's daughter, he said: "If in later life P reads this judgment, as she may well do, I hope that she will appreciate that her mother in particular loved her and wished for her to return to live with her and to bring her up.
"It is not her fault, nor P's that that was not possible and that a predictable home could only be secured by way of adoption. P should know that the mother very much wished to parent her and bring her up and I hope that that is some small comfort both to the mother and also to P."
OPEN JUSTICE? NHS TRUST NOT NAMED
The Independent attended Justice Mostyn's court on Wednesday, just before he published the judgment in Alessandra Pacchieri's case. He ruled that a man in a vegetative state should not be resuscitated if his condition deteriorated, and demanded to know why the NHS Trust involved should not be named in the press. The QC replied that it should not because there was "often unbalanced reporting" which could lead to patients making "ill-informed decisions". The acceptance of this position by the judge will worry campaigners for open justice.
Join our commenting forum
Join thought-provoking conversations, follow other Independent readers and see their replies