The mystery of the 1,000 greyhounds who retire and then vanish
A new report says that self-regulation is not working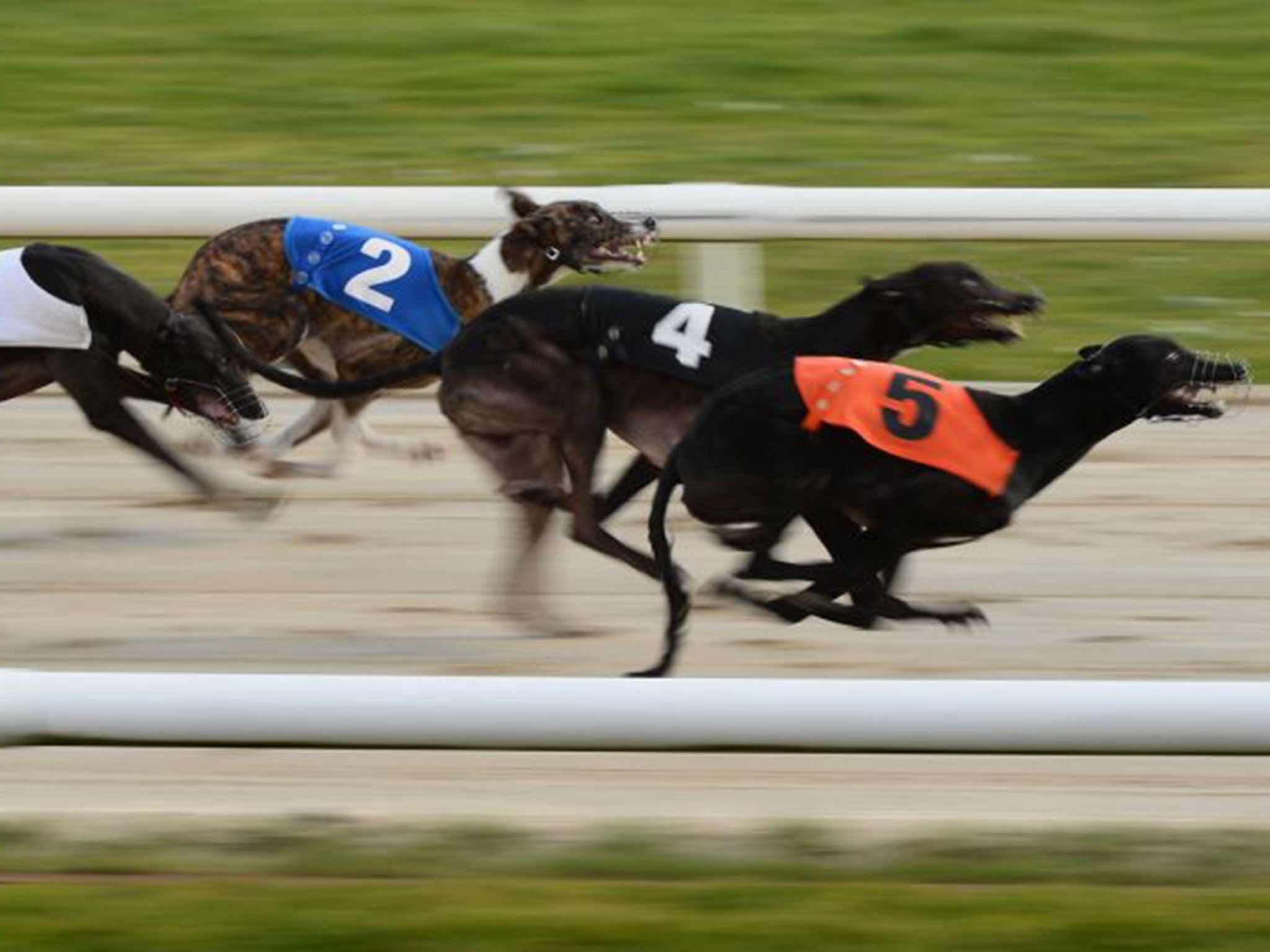 Every year, one in eight greyhounds "disappears" at the end of its racing career, with some dogs being sold for research and dissection, a leading animal welfare charity claims.
The League Against Cruel Sports (LACS) estimates that around 1,000 of the approximately 8,000 greyhounds retiring from racing annually are not rehomed and are unaccounted for.
Although the industry's governing body, the Greyhound Board of Great Britain (GBGB), requires owners to register retirements and provide information on the fate of each dog, they are not obliged to provide any supporting evidence that a new home has been found. Some unwanted dogs are known to be returned to Ireland, where the majority were originally bred.
A report to be published this week reveals that some unwanted greyhounds were sold to a university which slaughtered them and used them to teach anatomy to veterinary students.
University College Dublin admitted buying 33 dogs last year, the report by the LACS and GREY2K USA, an American greyhound protection organisation.
The majority of former racing dogs are rehomed by the Retired Greyhound Trust, which is part-funded by the racing industry and independent charities, or directly by owners and trainers. However, while the GBGB said the industry was "striving to ensure that no greyhound is unnecessarily put down once its racing career is over", its retirement form includes the category "injury not treated on economic grounds" as a reason to euthanise a dog.
The report also raises concerns about overbreeding, as some pups will never make it to the track because they are too slow or they will not chase the mechnical lure.
The charity is launching its report on Tuesday at the House of Commons and is calling for independent scrutiny of the industry, alongside the tracking of dogs from "cradle to grave".
"We are releasing this report as self-regulation of the industry hasn't worked," said Michael Stephenson, director of campaigns at the LACS. "They had their chance and they have failed. We think the industry needs proper scrutiny. The public are completely unaware of what happens behind the scenes – it is an industry shrouded in secrecy."
In 2006, there was a national outcry over the treatment of racing greyhounds after The Sunday Times reported that more than 10,000 healthy greyhounds had been shot and buried in a mass grave in County Durham over a period of 15 years.
This prompted two inquiries: the cross-party Associate Parliamentary Group for Animal Welfare, which called for an independent regulator, and one by the greyhound industry, chaired by Lord Donoughue of Ashton. The Government accepted Lord Donoughue's view that the industry could self-regulate.
Lord Donoughue told The Independent on Sunday that conditions had improved since 2006. "More could have been done, but in a difficult industry, progress has been made," he said.
While the greyhound racing industry is in decline, there are still 33 tracks in the UK of which 24 are regulated by the GBGB. Another nine "flapping" tracks are not licensed by the GBGB and therefore do not need to abide by the same rules of racing.
Last year, owners registered 7,520 greyhounds to race in Britain, of which 6,203 were Irish-bred.
The LACS is also concerned at the conditions in which some greyhounds are being kept during their racing careers. Many are now being kept at off-track kennels and are only let out of for short periods.
Earlier this month, a trainer and a track were fined by the GBGB for failing to prevent the death of a dog. The greyhound, Harry's Queen, died last year at Henlow racing stadium from suspected heat stroke. A hearing was told that the air flow into the kennels was uneven and that an exposed, hot metal duct would have raised the temperature. Henlow was fined £5,000, while the trainer, Hazel Kemp, was ordered to pay £500.
A spokesman for the GBGB said: "No registered greyhounds are unaccounted for. However, we do not make public all the data we have pertaining to them." He added that "non-chasers" were rare and "usually detected before registration", which would mean they do not come under the GBGB's care.
Defending self-regulation, the spokesman said they worked with animal welfare groups such as the Dog's Trust and the RSPCA to "improve welfare standards".
Join our commenting forum
Join thought-provoking conversations, follow other Independent readers and see their replies