The price of charity: Save the Children exposed after seeking approval of energy firms
Save the Children accused of suppressing criticism of corporate sponsor British Gas, while internal emails reveal how fuel poverty campaign was dropped to avoid offending EDF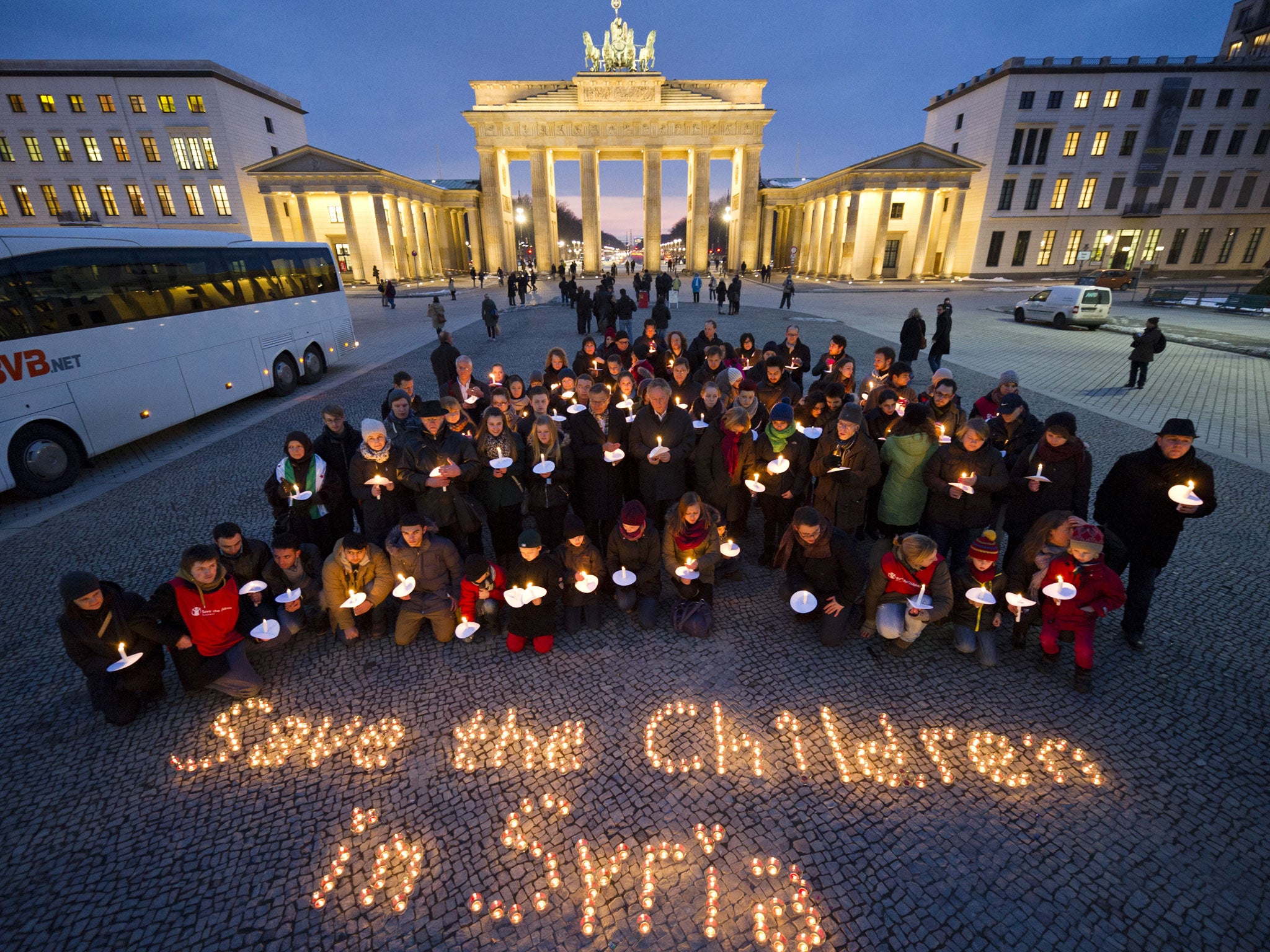 One of Britain's biggest charities is today accused by a whistleblower of self-censoring criticism of Big Six energy suppliers for fear of upsetting existing – or potential – corporate donors.
Save the Children, one of the UK's oldest NGOs, which raised almost £300m last year, is alleged to have repeatedly quashed press releases criticising British Gas price rises to avoid damaging its corporate partnership with the company, which was worth £1.5m over 10 years. The charity is also accused of dropping a potential campaign on the effects of fuel poverty on children while it was under consideration for funding from EDF.
Internal emails obtained by The Independent show senior staff were worried about publicity that could "risk the EDF partnership". The accusations are part of a wider investigation into the operations of major NGOs to be broadcast tonight by the BBC's Panorama, which criticises the investment practices or financial management of two other major charities – Comic Relief and Amnesty International UK. Amid the turmoil of the economic crisis and its impact on charity donations, Save the Children has been unapologetic in its pursuit of corporate partnerships. Income from large corporations has boosted its income more than five-fold, from £3.9m in 2009 to £22.5m this year.
The charity, which has a partnership with the drugs giant GlaxoSmithKline and a £23.5m deal with Anglo-Dutch conglomerate Reckitt Benckiser to stop children dying from diarrhoea, said earlier this year that a key part of its strategy was "not being afraid to be commercially focused".
It has also bucked a trend that saw cash donations from the corporate sector drop by 16 per cent to £622m last year.
But a former senior manager claims that in its pursuit of corporate funding, the charity went too far in its concern not to offend donors.
Dominic Nutt, the head of the press team at Save the Children until 2009, told Panorama he had been keen to campaign on fuel poverty because of the pressures it put on poor families but claimed press releases criticising price rises by British Gas were "spiked".
Writing in The Independent, Mr Nutt says: "When British Gas put their prices up, our policy colleagues asked us to send out a press release condemning them… I wrote the release, got it approved by the policy experts and prepared to press 'send'.
"But the release was spiked because, I was told, it would upset British Gas who were Save the Children donors. The quest for money is beginning to destroy the mission."
Save the Children said it "totally refuted" Mr Nutt's allegations, pointing out it ran a fuel-poverty campaign in January 2012 which was critical of the Big Six, including British Gas. The charity did not declare it had a commercial relationship with British Gas as part of the campaign.
The charity is alleged to have also avoided criticism of EDF in November last year at a time when it was down to the last three to become EDF's NGO partner, a deal which would have been worth £600,000 over three years.
Internal emails from Save the Children's corporate partnerships team reveal disquiet at "planned media coverage around energy affordability".
One manager in charge of winning new partnerships wrote: "I am really conscious that this will need to be handled carefully so as not to jeopardise what could end up being a long-term partnership."
A few days later a second email stated that the charity's head of advocacy was "of the feeling we should not risk the EDF partnership".
Save the Children acknowledged that a fuel-poverty campaign had been at the early stages of consideration but said the idea "didn't get to first base" because of a separate campaign on UK child poverty. A spokesman said there was no connection between any publicity plans and the EDF funding, which eventually went to another charity.
Justin Forsyth, the chief executive of Save the Children, said: "It is simply wrong and misleading to suggest our silence can be bought. We will continue to campaign on all the areas we think matter most to saving children's lives both at home and abroad. Save the Children would never put in jeopardy our values and our cause by pulling our punches on a campaign for money from a corporate partnership."
Panorama also found that, between 2007 and 2009, Comic Relief invested in funds which bought shares in the alcohol, arms and tobacco industries – all sectors that the charity says damage lives. Comic Relief said it was legally obliged to maximise the return on its donations and could not impose "ethical screening" on its investments without putting at risk its ability to meet its £17m annual running costs.
Amnesty International UK was also found to have lost nearly £750,000 last year on its annual "Secret Policeman's Ball" benefit show. The charity denied it had gone wrong.
A principled policy? STC email extracts
26 November 2012
Hi both, I have just spoken to EDF about the planned media coverage around energy affordability.
They expressed some concerns that just one story will provoke a huge attack on them and that this won't go down with their senior execs who are making decisions about their charity partners. They really want to work with a positive organisation.
It looks likely that we are down to the final three for this partnership. I am really conscious that this will need to be handled carefully so as not to jeopardise what could end up being a long-term partnership for Save the Children. Of course – the ideal thing would be that we win the partnership, start working together and create the story off the back of that but I appreciate that doesn't fit in with your timings.
30 November 2012
X is of the feeling we should not risk the EDF partnership but is trying to speak to Brendan about it
Join our commenting forum
Join thought-provoking conversations, follow other Independent readers and see their replies