The appalling death of a man caught up in benefits nightmare
Malcolm Burge, 66, faced a bill of £800 because of a payments mix-up by Newham Council. With a bank balance of only £50, he took the only way out he could see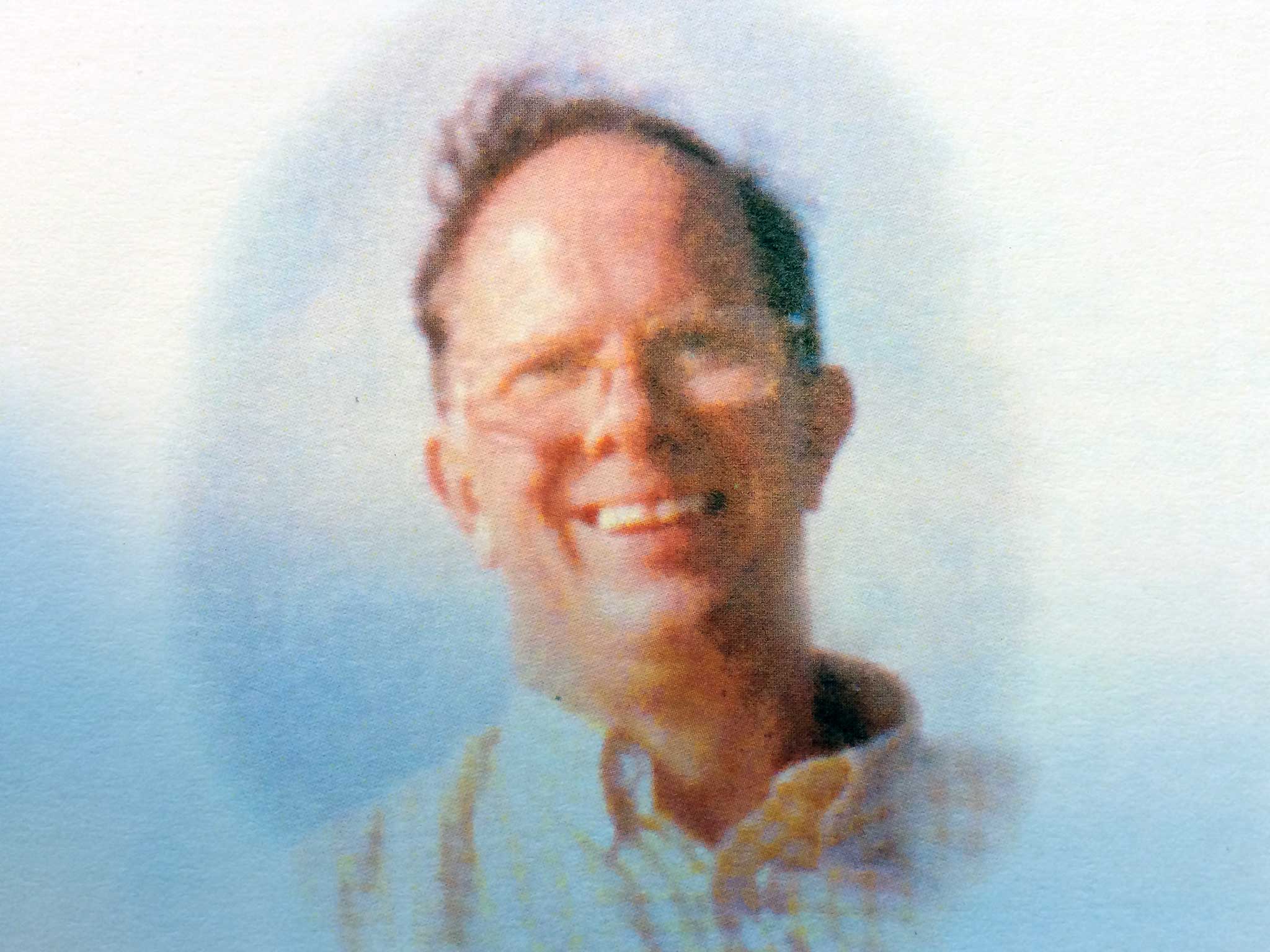 On 23 June last year, Malcolm Burge told a friend he was leaving his London home for a few days to attend a funeral in the West Country. Four days later, he parked his car in a lay-by amid the timeless beauty of Somerset's Cheddar Gorge and ignited a can of petrol.
As the flames engulfed him and the heat blew out the windows and tyres of his Skoda, a group of teenagers rushed to Mr Burge's aid in the gathering gloom of a summer's evening. Amid frantic shouts, the 66-year-old pensioner got out of his vehicle and stood by the door, unmoving as the fire burned.
Teigan Baker, one of the group of youngsters, recalled: "He was completely on fire. I could see his face and he looked scared and I said 'you have to stop and roll'. He dropped slowly to his knees before starting to roll."
As the flames died out, the full extent of Mr Burge's injuries became apparent and the teenagers endeavoured to try and keep him talking as he lapsed in and out of consciousness, asking him his name. Ms Baker said: "He replied 'Malcolm'. I remember him saying 'I have come down on holiday, I am from London'."
Mr Burge, who had suffered 100 per cent second-degree burns to his body, was rushed to hospital by air ambulance but he could not survive his injuries. He died at 5am the following day.
The youngsters, who had frantically doused Mr Burge with bottled water, later noted that while they had tried to save him from his blazing car, there had been five or six other vehicles in the vicinity. None of the 15 occupants of those cars came to the aid of the burning man.
It was not the first time that his fellow humanity had failed to respond while Malcolm Burge – a modest, at times shy man who had dedicated himself to the care of his parents, and the dead in his role a cemetery gardener – suffered.
On the day of his death, a letter arrived at his rented home confirming he was now the subject of court action from his local authority seeking recovery of an £800 debt he had repeatedly said he could not pay. His bank balance stood at £50.
A coroner ruled this week that Mr Burge, who like his father before him had worked tending the graves at the City of London Cemetery, committed suicide after a 50 per cent cut in his housing benefit left him ensnared in bureaucracy and begging for help from Newham Borough Council, which was in turn engulfed by its caseload.
The inquest heard this week that shortly before his death, Mr Burge had written to Newham Borough Council saying: "I can't remember the last time I had £800 in my possession. I have no savings or assets. I'm not trying to live. I'm trying to survive."
In his final letter to the local authority, which received no reply, he said: "I'm now more stressed, depressed and suicidal than any of my previous letters."
What Britain thinks of benefits: perception, reality and winning votes
Show all 9
After receiving ten separate demands for payment, Mr Burge wrestled with a Kafkaesque telephone system which kept him on hold until an automated voice told him to consult a website he had no idea to access. With legal threats gathering and seemingly caught in a bureaucratic limbo, the gardener, who had at times battled depression in his life, took the decision to drive himself to a much-loved location and take his life in the most harrowing circumstances.
His nephew, Paul Higdon, told The Independent: "My uncle was the kind of man who wrote his correspondence by hand. He used carbon paper to make copies. He told Newham he was feeling stressed and suicidal. What he received in return were pro forma letters or silence.
"Clearly he wasn't capable of using the internet or navigating phone systems. We have moved into a digital age but in so doing we have left a lot of people behind. There are human beings at the receiving end of these decisions and the council did not respond appropriately."
The death of Mr Burge fits into a wider picture of concern about what happens when vulnerable individuals come into contact with the benefits system, whether via local authorities or government agencies.
The Department of Work and Pensions (DWP) acknowledged this week that it has reviewed 49 cases where employment benefit recipients were "sanctioned" – having their payments stopped for a period of weeks or months after failing to comply with the rules – and subsequently died.
They included David Clapson, 59, a former soldier and diabetic who was found dead in his home last July after his benefits were slashed and he did not apply for hardship payments. He had no food in his stomach and no credit on the electricity card needed to keep going the fridge that stored his insulin. His bank balance was £3.44.
Employment minister Esther McVey and her department have declined to release details of the reviews but she this week told MPs no link had been found between the deaths and the sanctioning policy. She told the work and pensions select committee: "We ensured that we followed all of our processes correctly."
The DWP said that it has an extensive safety net in place across the benefits system and sanctioning remains an action of last resort for jobseekers backed up by hardship funds.
But an increasing number of people, ranging from campaigners to coroners, argue that Britain's increasingly stringent welfare system has at times become inflexible to the needs of the most vulnerable.
Campaign group Black Triangle, which monitors deaths of benefits recipients, including the disabled and those with mental illness, said it was aware of 80 deaths with potential links to cuts or sanctioning, ranging from heart attacks among people previously classified as too disabled to work to cases of destitution.
John McArdle, co-founder of the group, said: "This is the tip of the iceberg. Vulnerable people are being cut loose and made to feel they are in a catastrophic situation.
"There should be procedures to ensure public bodies cannot push these individuals from pillar to post. People are dying and we should know the circumstances surrounding these deaths."
For Mr Burge, the path that led to the ultimate despair began in January 2013 when his housing benefit was halved from £90 to £45 per week. Due to a backlog in processing reductions, Newham continued to pay Mr Burge the sum in full for six months. By the time his reduced payments, which the DWP said was not linked to welfare reform, were processed he had been overpaid by £809.79.
What followed was a series of letters in which the groundsman voiced his increasing exasperation at his unravelling finances and Newham sought resolution by at first deducting a weekly sum from his meagre income before eventually resorting to legal action.
It was a harsh indignity for a man from a proudly working class background who, according to his family, had a traditional attitude to debt. His sister, Carol Higdon, told the inquest: "He was a very quiet and proud man. We knew nothing about this until after his death." His niece, Sharon Watts, added: "His pride kept him away from asking us. We would have helped him."
Born in 1948, Mr Burge had spent all but four years of his life living in the grounds of the City of London cemetery. The imposing Victorian graveyard in Manor Park, east London, is one of the largest in Europe and his father – Mervin – was head groundsman, raising his family in the grey-stone lodge house.
Mr Burge, an active man who counted squash, golf and snooker among his pastimes as well as a talent for producing homemade wine, followed his father into the gardening trade, working at the cemetery and elsewhere in adjoining Wanstead.
But when his mother died in 1992 and his father contracted Parkinson's Disease, Mr Burge gave up the work he loved to become Mervin's full-time carer, moving to a smaller property in the grounds of the cemetery.
It was to this house that his family came last year in the immediate days after the harrowing events in Cheddar Gorge. They found no suicide note but some evidence that Mr Burge had settled his intentions before he had left for the West Country. His niece, Sharon Watts, told the inquest: "His phone book was open next to the phone with my brothers', mine and my mother's numbers on it, and it said 'in case of emergency please call'."
The family underline that they cannot be certain that the issue of the housing benefit debt was the sole factor in Mr Burge's suicide. But they add that it was clearly preying on his mind.
Mr Higdon said: "Things could have been done differently by the council. There was a combination of unfortunate factors and we don't know how direct a contribution each made to his death.
"At the same time, when we visited his house he had clearly left out his communications with the council. His other documents had been destroyed but all his letters to Newham were laid out. It was clearly of importance to him."
Michael Rose, the West Somerset coroner, said he would be writing to Newham to ask that it establish a system to enable those in a vulnerable position to get in touch without having to rely on "laptops, iPads or the internet".
He said: "This is a tragic tale of a man who had lived all of his life in the city of London being caught up in the changes to the government benefit system. And while it seems clear to me now that he was a man who needed help and was in distress, unfortunately Newham Borough Council were unable to give it to him."
The local authority said it acknowledged "delays and deficiencies" in its communications with Mr Burge and apologised "if this contributed to his death in any way".
For the man who felt he had to travel far from home to end his life, there was at least a return to the place that had provided sanctuary throughout his life. His remains were placed in the memorial garden of the City of London Cemetery, the place he knew best.
* For confidential support call the Samaritans on 08457 90 90 90 or visit a local Samaritans branch - see www.samaritans.org for details.
Join our commenting forum
Join thought-provoking conversations, follow other Independent readers and see their replies