Theresa May's threats against human rights law is a 'gift for dictators', says UN chief
'[Her remarks] were highly regrettable, a gift from a major western leader to every authoritarian figure around the world'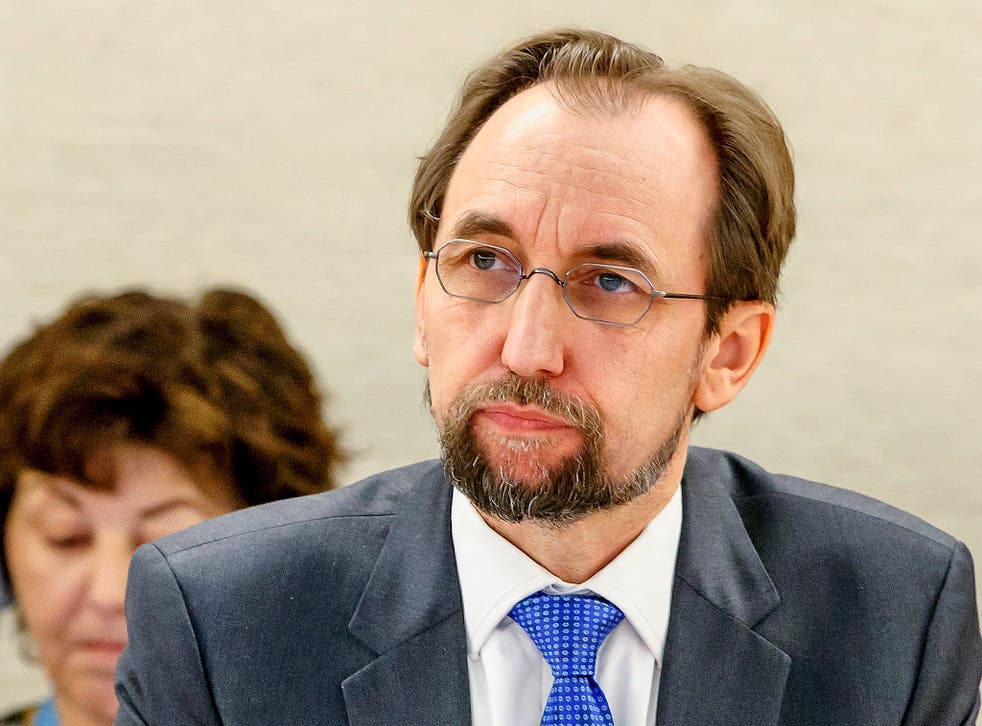 Theresa May has given a "gift to despots" by claiming that human rights laws should not stand in the way of the fight against terrorism, a top UN chief said.
The UN high commissioner for human rights, Prince Zeid Ra'ad al-Hussein, blasted the Prime Minister's "highly regrettable" remarks that human rights laws should be overturned if they were "to get in the way" of stopping extremists.
"Whatever the intention behind her remarks, they were highly regrettable, a gift from a major western leader to every authoritarian figure around the world who shamelessly violates human rights under the pretext of fighting terrorism," he said.
During the annual Grotius lecture for the British Institute of International and Comparative Law, the Prince blamed the current climate in the UK, whipped up by tabloid newspapers and fear-mongering and which put at risk laws which were enshrined after the two world wars.
"Human rights law has long been ridiculed by an influential tabloid press here in the UK, feeding with relish on what it paints as the absurd findings of the European court of human rights in Strasbourg," he said, as reported by The Guardian.
"This viewpoint has some resonance with a slice of the public unaware of the importance of international human rights law – often seen by far too many people as too removed from everyday life, very continental, too lawyerly, too activist, ultimately too weird."
Human rights attacks around the world

Show all 10
He spoke against Ms May's warning that she would restrict the freedom and movement of terrorist suspects if they were judged to be a threat, even if there was "not enough evidence to prosecute them in full in court".
After recent terrorist attacks in the UK, including a bomb which killed 22 people in Manchester and the death of eight people at London Bridge, Ms May promised sweeping reforms to internet regulations in order to stamp down on extremism online.
Ms May, the former Home Secretary, has repeatedly called for the UK to leave the European court of human rights, yet the high commissioner said that "British ink, reflecting an enormously rich legal tradition, is found throughout the European convention on human rights."
The high commissioner previously attacked Donald Trump for whipping up fears of immigrants.
He also blamed the Sun newspaper for publishing an article by columnist Katie Hopkins, in which she used the word "cockroaches" to describe migrants. He said that word was used by Naxis and despots in Rwanda and urged the UK to respect laws that curb incitement to hatred.
Join our new commenting forum
Join thought-provoking conversations, follow other Independent readers and see their replies