Theresa May's plans to stop students being drawn to terrorism are in conflict with law, says top barrister
Robert Moretto says new measures are against free speech laws for universities
Richard Garner
Sunday 01 February 2015 18:48 Comments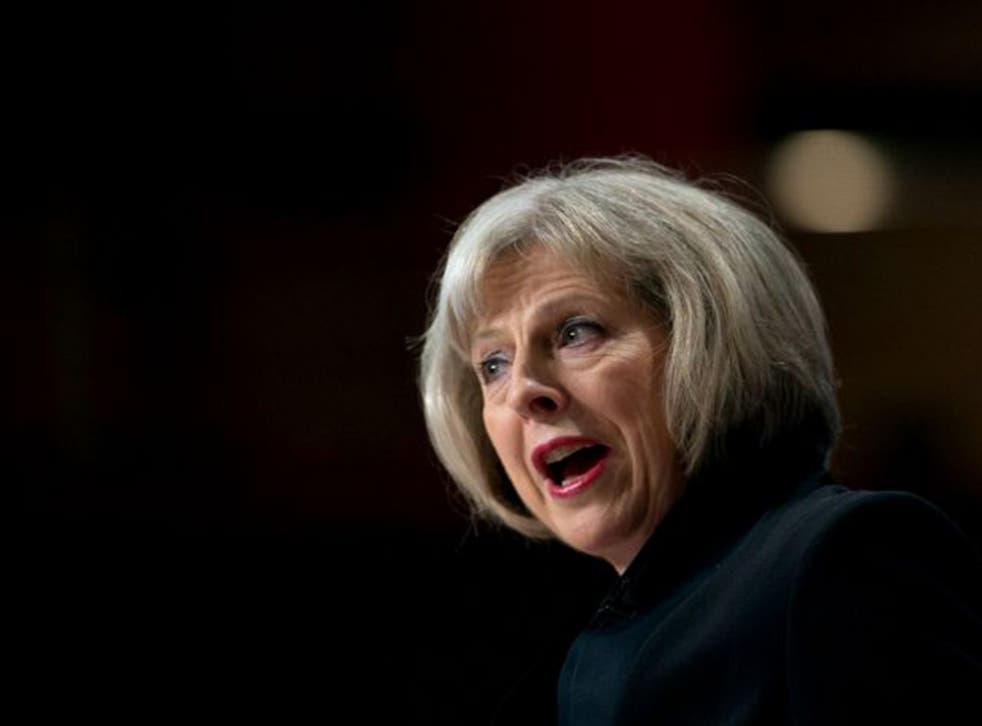 Plans by Home Secretary Theresa May to place a legal duty on universities to prevent students from being drawn into terrorism are in conflict with existing law, a leading barrister will warn tomorrow.
Robert Moretto, asked by lecturers' leaders to advise on the plans, says they are in conflict with the existing duty through the Education Act of 1986 on universities to protect free speech.
Mr Moretto, who has in the past provided advice to government departments including the Home Office, identifies several key areas where there could be a conflict between the two requirements.
Timeline: The emergence of Isis

Show all 40
As well as the clash between the new guidance and the requirements of the education legislation, there is the threat the new legislation could pose to teacher/student relationships - as a result of a possible breach of confidentiality because of a duty to inform being placed on lecturers.
Mr Moretto acknowledges to the University and College Union that this is "an extremely complex and controversial area" but criticises the new guidance as "so vague".
"The guidance appears to envisage that decisions may be taken to exclude those (speakers and students) with a 'particular extremist but lawful point of view because of the potential risk that those hearing that point of view will be drawn into terrorism'," he says.
"This appears, on the face of it, potentially inconsistent with, for example ... the duty to take 'such steps as are reasonably practical to ensure that freedom of speech within the law is secured for members, students and employers ... and for visiting speakers'."
He also says it could be in conflict with the need "to ensure that academic staff have freedom within the law to question and test received wisdom, and to put forward new ideas and controversial or unpopular opinions without placing themselves in jeopardy of losing their jobs or privileges they may have at their institution".
His advice comes on the eve of a crucial report stage debate on the legislation in the Lords tomorrow, which peers believe may lead to a government defeat on the issue later in the week.
Senior academics, legal peers, some Conservatives and former head of MI5 Lady Manningham-Buller have made it clear they would like to see the proposals removed from the Bill.
Lady Manningham-Buller said in an earlier debate: "I am afraid it is a profound irony that we are seeking to protect our values against this pernicious ideology by trying to bar views that are described, too vaguely, as 'non-violent extremism', but which fall short of incitement to violence or to racial or ethnic hatred, which is already forbidden by law."
In his judgement on the plans. Mr Moretto says: "The draft guidance appears to envisage decisions being made which prevent lawful speech - even if it is reasonably practical to ensure such freedom of speech on the basis there is a risk that exposure to extreme but lawful views may lead an individual to be drawn into terrorism."
On student/teacher confidentiality, Mr Moretto says the guidance says information sharing must be "overt" so that any university must inform its student body it will share information in order to comply with its duty to prevent people being drawn into terrorism.
"I can see how academics would be concerned that would seriously undermine any trust or confidence that a student may have in an academic - and indeed act to suppress a student raising matters relevant to them which they believe may then be shared," he says.
Sally Hunt, general secretary of the UCU,said on receiving the advice: "There is widespread disquiet across the academic community about the Government's ill-conceived counter-terrorism bill and the threat it poses to free speech on campus.
"Now that a highly respected QC has raised serious concerns about the legality of the Government's plans it is surely time for the Government to pause and think again.
"The best response to acts of terror is to retain our universities and colleges as open democratic space rather than to close down debate and create mistrust between teacher and student, as the bill would do."
The House of Lords is expected to vote on the proposals on Wednesday evening with peers predicting the Government could be defeated on the university issue.
Register for free to continue reading
Registration is a free and easy way to support our truly independent journalism
By registering, you will also enjoy limited access to Premium articles, exclusive newsletters, commenting, and virtual events with our leading journalists
Already have an account? sign in
Join our new commenting forum
Join thought-provoking conversations, follow other Independent readers and see their replies