Theresa May urged to rethink Britain's refugee policy by 200 religious leaders
'How can a civilised country allow this to continue?'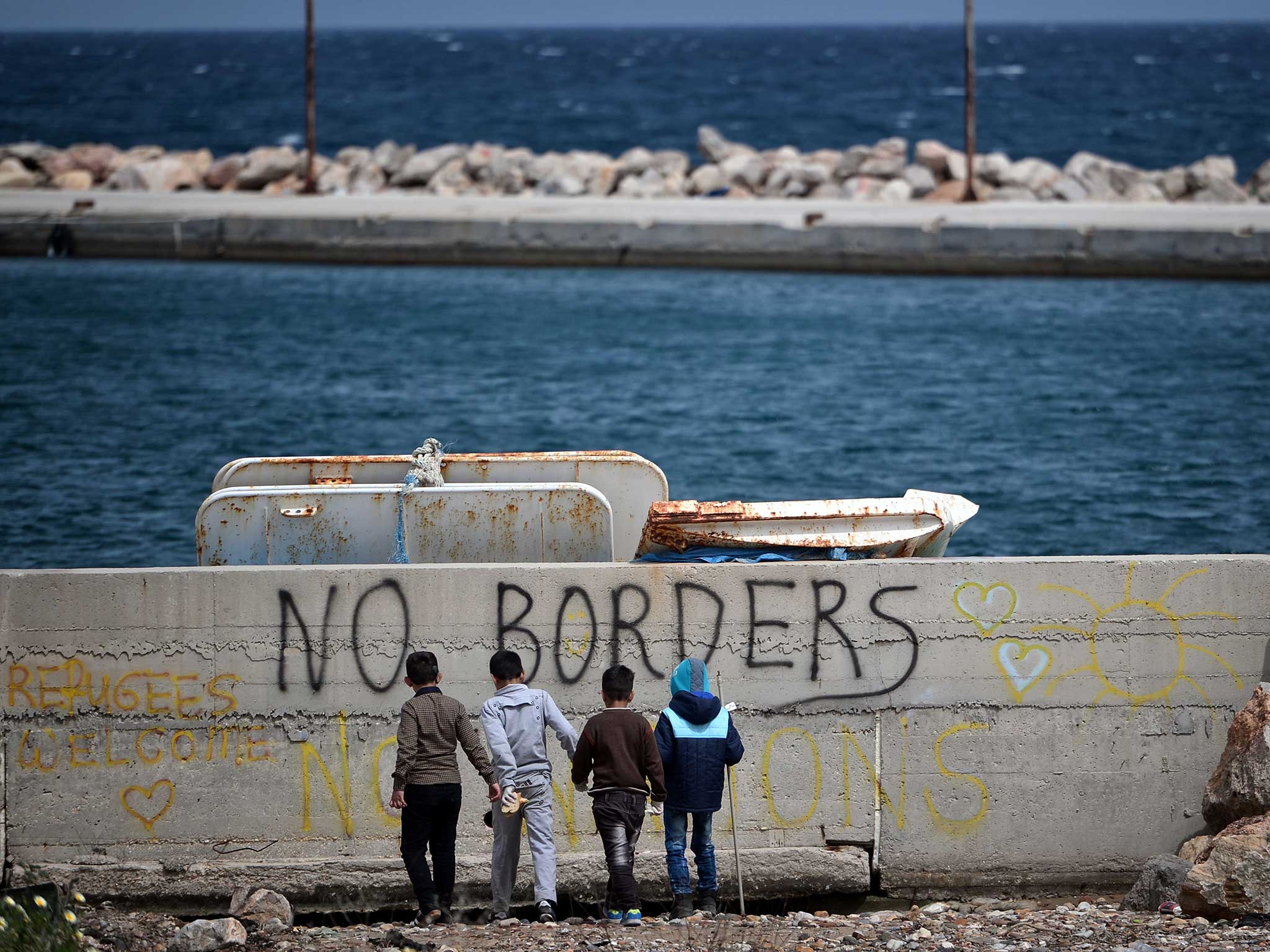 A former Archbishop of Canterbury will join more than 200 religious leaders to call on Prime Minister Theresa May to do more to help refugees fleeing Syria, Iraq and other warzones.
Lord Dr Rowan Williams will deliver a keynote speech on Monday as leaders of Britain's major faiths criticise the Government's response to the refugee crisis as "too slow, too low and too narrow".
Last week, the Government announced it had secured enough local authority places to meet its pledge to resettle 20,000 Syrian refugees over the next four years.
And in a major U-turn earlier this year former PM David Cameron committed to accepting 3,000 unaccompanied children registered in France, Italy and Greece.
But the Christian, Muslim and Jewish clerics, alongside lead representatives of other faiths, signed an open letter urging Mrs May to unblock rules preventing refugee families being reunited in the UK.
Their letter follows similar calls from around 300 top former judges and lawyers, approximately 120 of the world's senior economists, and 27 charities and NGOs.
Signatories to the letter include bishops and members of the House of Lords, including Baroness Rabbi Julia Neuberger, secretary general of the Muslim Council of Britain Harun Rashid Khan, as well as senior rabbis, imams and senior figures from other faiths.
The letter said: "Under the present immigration rules, a British doctor of Syrian origin could not bring her parents from a refugee camp in Lebanon - even though they were refugees and she could support and house them.
"A Syrian child who arrived alone in the UK could not bring his parents from a refugee camp in Jordan - even if the child were recognised a refugee and even though his parents were themselves refugees.
"Families in these situations can currently be reunited only by resorting to desperately unsafe irregular journeys, sometimes ending in avoidable tragedies."
One of the signatories, Bishop of Barking Rt Rev Peter Hill, criticised delays faced by children in Calais who are waiting to be reunited with their parents.
"The system is broken and The Home Office must establish a functional system which delivers now, without bureaucratic delays," he said.
"At the current rate of reunification it will take a year before all the children in Calais are reunited with their families.
"This is forcing children to take matters into their own hands on rail tracks, stowing away in lorries and putting themselves into the hands of unscrupulous people traffickers. How can a civilised country allow this to continue?"
The other Alan Kurdis: Refugee children who survived the journey
Show all 8
Another, Rabbi Herschel Gluck said: "Being the son of refugees from Hitler, who lost over 100 of their close family members because of the lack of compassion and vision with regard to family reunification by the authorities at that time, I feel especially obliged to help ensure that we don't repeat those mistakes."
The Bishop of Edinburgh, Rt Rev Dr John Armes, said: "In the wake of a referendum campaign that divided our nation and stirred up feeling against immigrants, now is the time to reclaim our reputation as a place of welcome and hospitality to the stranger."
Qari Muhammad Asim, chief imam, Makkah Masjid said: "Many refugees with close family members in the UK are risking their lives trying to escape deplorable conditions in camps and reunite with their families. Many lives could be saved if safe legal routes were secured by the Government."
Lord Singh of Wimbledon, director, Network of Sikh Organisations UK, said: "We all have a responsibility to help those forced to make perilous journeys fleeing horrendous conflict, and reunite families tragically torn apart."
Join our commenting forum
Join thought-provoking conversations, follow other Independent readers and see their replies