Titanic memorial cruise set to retrace ill-fated maiden voyage
Food served on the ship will be from the menus of the Titanic and organisers have also arranged a five piece band...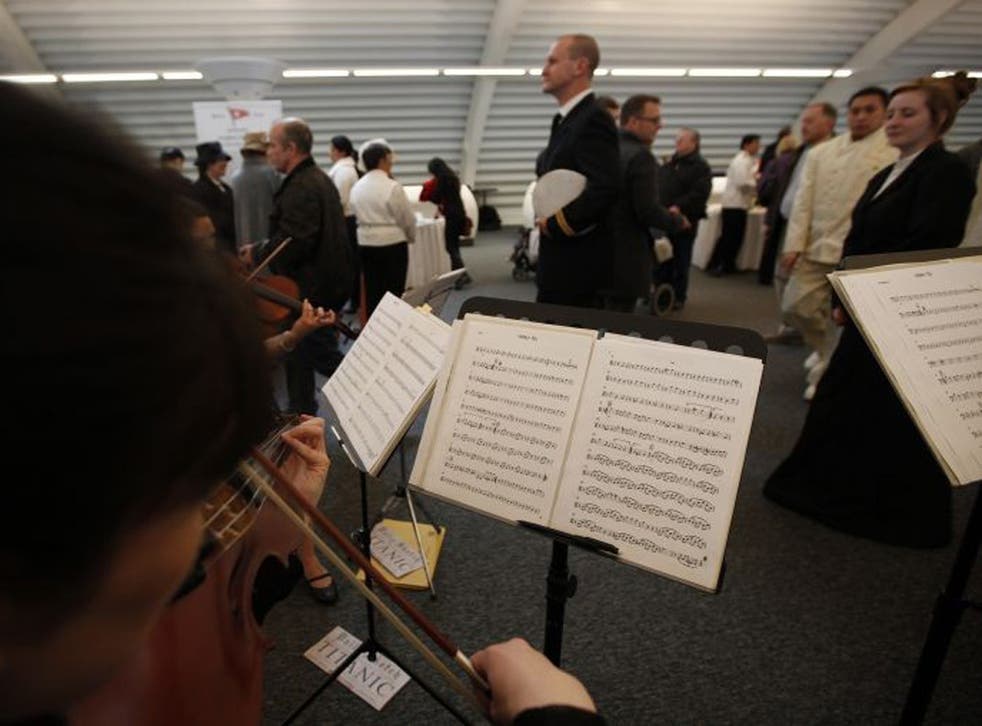 It might not be everyone's idea of a relaxing holiday cruise, but today 1,309 passengers will set sail from Southampton on a trip recreating the exact journey the Titanic took on its ill-fated maiden voyage a hundred years ago.
The MS Balmoral will leave Southampton today, with the exact number of passengers as the famous cruise liner and a departure date and location all part of an attempt to create an authentic Titanic experience.
Some of the food served on the ship will be from the menus of the Titanic and the organisers have also arranged a five piece band, who will presumably continue to play if the recreation of the disastrous trip becomes a little too realistic.
The ship is embarking on the 12-night cruise in order to commemorate the 100th anniversary of the sinking of the Titanic.
Passengers from 28 countries have paid between £2,799 and £5,995 per person for the privilege of retracing the route of the ship involved in probably the world's most famous maritime disaster.
The Balmoral will leave Southampton at 15:00 GMT, tracing Titanic's exact route - via Cherbourg in France and Cobh on the south coast of Ireland – arriving at the spot where liner sank.
There will be a special memorial service for passengers above the wreck site on April 14 starting at 11.40pm, when the ship hit the iceberg and another at 2.20am on April 15 when it sank.
Some of the relatives of those who died on the Titanic are passengers on the ship as well as relatives of survivors along with authors, historians and people fascinated by the Titanic story.
Miles Morgan Travel, which specialises in tailor-made holidays, has chartered the ship from Fred. Olsen Cruise Lines.
During the journey academics and other experts on the sinking will be on board to deliver lectures.
Miles Morgan, managing director of Miles Morgan Travel, said: "This cruise has been five years in the making and every step of the way we have sought to make it authentic to the era and a sympathetic memorial to the passengers and crew who lost their lives."
At a dinner on April 13 passengers will eat from a menu made up entirely of dishes which were served on the Titanic and guests will also enjoy a Titanic-inspired dish daily.
Register for free to continue reading
Registration is a free and easy way to support our truly independent journalism
By registering, you will also enjoy limited access to Premium articles, exclusive newsletters, commenting, and virtual events with our leading journalists
Already have an account? sign in
Register for free to continue reading
Registration is a free and easy way to support our truly independent journalism
By registering, you will also enjoy limited access to Premium articles, exclusive newsletters, commenting, and virtual events with our leading journalists
Already have an account? sign in
Join our new commenting forum
Join thought-provoking conversations, follow other Independent readers and see their replies