Top restaurant chain Cote pockets entire service charge rather than giving it to staff as tips
The practice has been branded 'outrageous'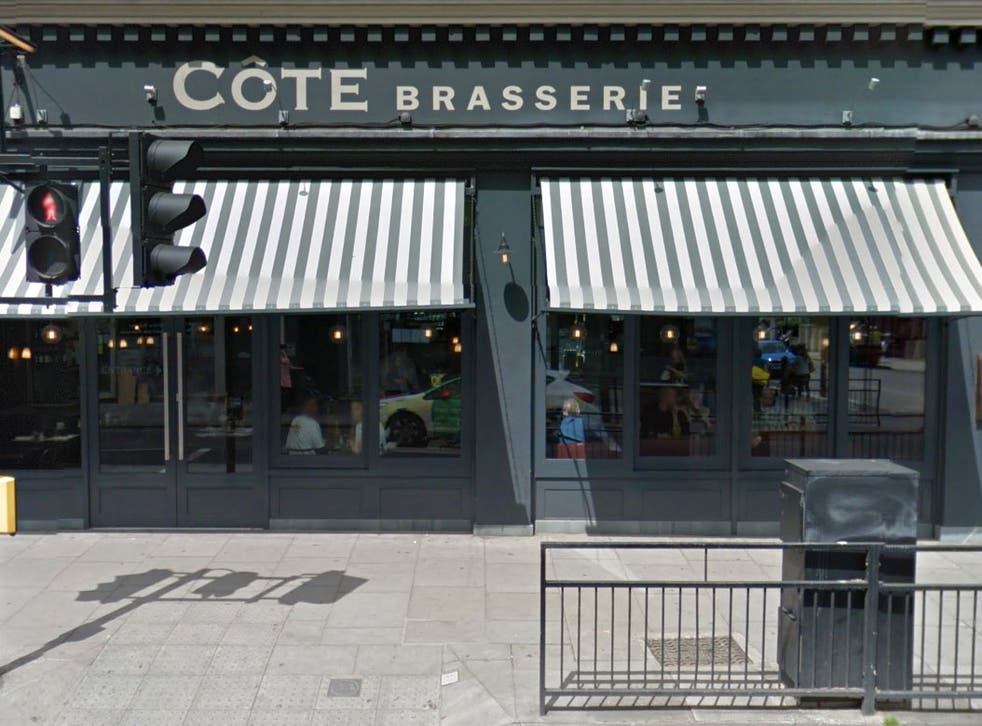 A top restaurant chain is pocketing the service charge it automatically charges customers rather than giving it to staff as tips.
Cote Brasserie, a restaurant chain with more than 72 restaurants across the UK, has been branded "outrageous" after claims the company tells staff to inform customers that any tips are shared out among workers, according to an investigation by the Evening Standard.
Once staff member said she was forced to hand a £100 tip directly to a manager instead of keeping it herself.
"We are told by management that we don't get to keep the service charge because we get paid more than the minimum wage, so we should be grateful, but most of us would prefer earning the minimum wage and taking home our tips for the hard work we do," she told the Standard.
Dave Turnbull, Unite union's officer for the food and drink sector said the practice was "simply outrageous".
The Business Secretary, Sajid Javid, said he would examine the issue – after other restaurants were also found to be taking a cut from tips left on credit cards.
Mr Javid said: "While it would not be appropriate to comment on this individual case, as far as I'm concerned, tips belong to the staff.
"I'm getting increasingly concerned about the practice of some restaurants, and will be taking a serious look into the issues raised."
Cote, which turned over almost £65 million in 2014, says the reason staff did not keep customer tips is because this allows it to pay above the minimum wage.
A spokesman for the company told the Standard: "At Cote the optional service charge is used to increase the pay of all restaurant level staff above what would typically be seen as market standard. Whereas the base salary for a waitress in the industry would typically be minimum wage, currently £6.50 per hour, we are able to pay more like £7.50-8.00 per hour through using the service charge.
"This applies to all restaurant level staff, as good service is a team effort from the person serving the food to the person cooking the food or cleaning the kitchen."
Earlier this month it emerged that Pizza Express adds an 8 per cent administration fee to credit card tips.
A campaign to boycott the restaurant chain and force the company to change its policy has since been launched.
Join our new commenting forum
Join thought-provoking conversations, follow other Independent readers and see their replies