Top divorce lawyer urges Tories to scrap law forcing couples to 'sling mud' in court
'This nasty mud-slinging at the centre of our divorce process is obsolete. It means the whole process starts with a combative, adversarial approach'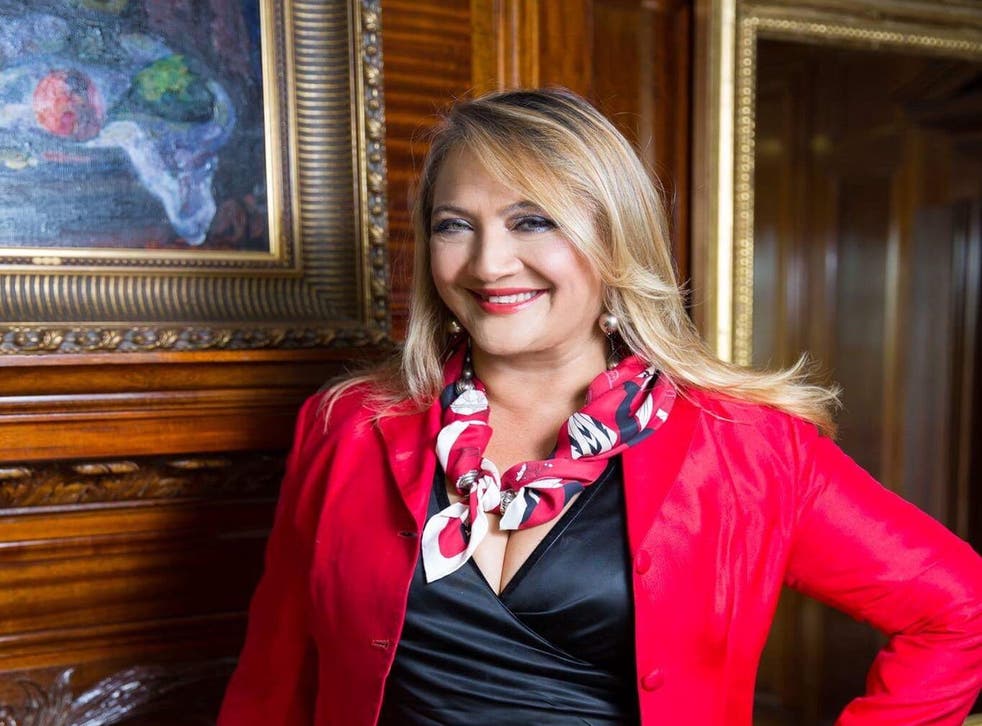 Couples are being forced to "sling mud" at each other during divorce proceedings due to "archaic" laws that require them to fault one another in order to end their marriage, the UK's top divorce lawyer has warned.
The Government has come under pressure to scrap the "utterly disgraceful" legislation which makes what could be amicable break-ups become "combative and adversarial", creating a distressing situation for children and destroying any continuing affinity between the parents.
In an unprecedented move, leading divorce lawyer Ayesha Vardag is lobbying the Tory party to bring an end to the "obsolete" law after the Labour party included it in their manifesto this year, paving the way for what has been a "political hot potato" becoming a reality.
Ms Vardag, who has won a number of notable divorce cases, has seen many couples forced them to throw "nasty" accusations and insults at each other in court, which she said "doesn't get anyone anywhere" and serves only to instil an animosity in both parties, making arrangements with money, housing and children "much more difficult".
Half of divorces involve one partner asserting that the other has committed a "fault" against them, while more than half of those admit that the allegation of fault wasn't true.
Launching at the Tory party conference today (Tuesday), Ms Vardag's campaign seeks to work with lawyers, judges, academics and politicians to rationalise English divorce law and seek a system which allows adults to end their marriages in a supportive and amicable manner.
Speaking to The Independent ahead of the campaign launch, the divorce lawyer said: "I've been taking this position for years, really since the beginning of platform. Every time the issue has come up, I've been expressing this opinion because I feel strongly about it.
"This is something that is long overdue. And we're in a unique position at the moment. In the politicians have suggested this obvious good reform be put into place, but the party on the other side would always seize the opportunity to say 'you're the party that's against the family, you're anti-marriage, you're in favour of quickie divorces'.
"It's looked like such a political hot potato, despite the fact that it's actually a good thing. No political party has wanted to do it because they don't want to be accused of making divorce easier."
She said the difference now is that the Labour Party has put it in their manifesto, meaning it is worth lobbying the Government to put the proposal forward because the opposition party can no longer accuse them of being "anti-family".
"We're at the first point at which we now have the consensus where nobody is in the position to make cheap political capital out of this or score cheap points, and we can actually get something good done, which is why I'm going and lobbying the Tory party," Ms Vardag said.
Under current divorce law in England, if a couple wants to divorce one party must petition the court demonstrating that the marriage has broken down irretrievably, as evidenced by one of the relevant five facts including adultery, behaviour which makes it unreasonable to expect the petitioner to continue living with the respondent and two years' separation with the consent of the other party.
The other partner is able to challenge the assertion that the marriage has broken down. If successful, the divorce can be refused, effectively "trapping" their partner in marriage. This forces the petitioning partner to cite "faults" in their partner's behaviour and prove them to the court, which Ms Vardag branded "obselete".
"This nasty mud-slinging as the centre of our divorce process is just obsolete. I see couples who have grown apart and decided they're going to go their separate ways, but they're feeling very fond of each other," she said.
"And then you say right, well we've got to say some unpleasant things about your partner. What shall we say?
"Shall we say he was rude about your mother? Shall we talk about that fact that you haven't had sex for a couple of years? What shall we pull out of the bag and sneer all over their public records? And that's just utterly disgraceful and unnecessary, and doesn't get anyone anywhere. It's just awful.
"I've had parties tell me that they want to allege adultery even though there was no adultery, just because they don't want to have to say some horrible things about each other."
The impact of this, Ms Vardag said, is that any amicability between the couple is "destroyed", meaning the process of coming to settlements over housing and child custody can become "incredibly distressing".
"Not only does it destroy the relationship between the couple, so they're no feeling generous about housing or income or sharing the fruits of what they've built up together, but they're thinking 'Well, screw you, I'm not going to be helpful'," she said.
"People fight over a bunch of stuff, not just the divorce petition, but the problem is this whole process is started off with this exercise in insulting one's partner and taking a combative, adversarial approach.
"It's also incredibly distressing for the children when there's this animosity between the parents because they're feeling hurt and insulted and misunderstood. There's this sense of deep unfairness, which of course makes things much more difficult for sorting out things nicely for contact with the children.
"Most divorce petitions are examined for less than five minutes. All this horrible stuff is just skimmed over. But it's there, both parties read it, it's a document of record, it's out there with both parties knowing that some of this might come out into the public domain, that their children might see it. So it's incredibly distressing."
In some cases, the law can lead to a "frightening" situation in which people find themselves "trapped in marriage", Ms Vardag said, urging that this only serves to discourage others from getting married in the first place, rather than discourage divorce.
She cited a well-documented case at the start of this year of Tini Owens, 65, who was refused permission to divorce her husband because, according to the court, their rows were just part of married life.
"The very idea that you could be trapped in a marriage, like Ms Owens, is really quite frightening, and I think it will do nothing but discourage marriage, because who wants to get married if there's the prospect that some judge somewhere is going to say no you're stuck now and there's no getting out?" said Ms Vardag.
"That is a form of imprisonment that I think it completely unacceptable in our society. And that's what we're being made to live with. It's completely archaic."
No-fault divorce would see the ending of the marriage move from a court-based exercise to a largely administrative one, meaning that people would no longer be forced to justify to the court why their marriage had broken down and no longer required to lay the blame at their spouse's door.
Richard Burgon, shadow Secretary of State for Justice and Shadow Lord Chancellor, told The Independent the Labour Party would support the Tories in introducing a no-fault divorce law, but accused the party of "continuing to deny this basic right".
"Labour's manifesto promised to introduce no-fault divorce. There is nothing to stop the Conservative government getting on with introducing this and if they do Labour will support them," Mr Burgon said.
"But if the Conservatives continue to deny this basic right, then people can be assured that Labour in government will guarantee that our divorce laws are fit for the 21st century.
UK news in pictures

Show all 51
"The reality is we live in a society in which divorce is completely legal, completely socially accepted, and we are not considered to be inferior or sinful or bad people because we are divorced. But the legal system is supporting the old attitudes which have a completely archaic perspective," Ms Vardag added.
"People naively think well we'd much rather marriages stay together and isn't it lovely when they do. But they seem to then make the false leap that making divorce nastier keeps people together. But they don't, but they just get divorced in a nastier way."
Ms Vardag will be discussing no-fault divorce on a panel at the Tory party conference at 5:45pm tonight (Tuesday).
Nick Ferrari, LBC radio presenter, will chair the panel with additional guests including Katie Hopkins, Richard Bacon MP, Conservative MP for South Norfolk, Robert Courts MP, Conservative MP for Witney and West Oxfordshire and Thomas Pascoe, a representative from the Coalition for Marriage.
Join our new commenting forum
Join thought-provoking conversations, follow other Independent readers and see their replies