Transgender woman in all-male prison goes on hunger strike after government fails to recognise her gender
Marie Dean wrote a letter to her friends from jail saying she 'did not want to be alive anymore'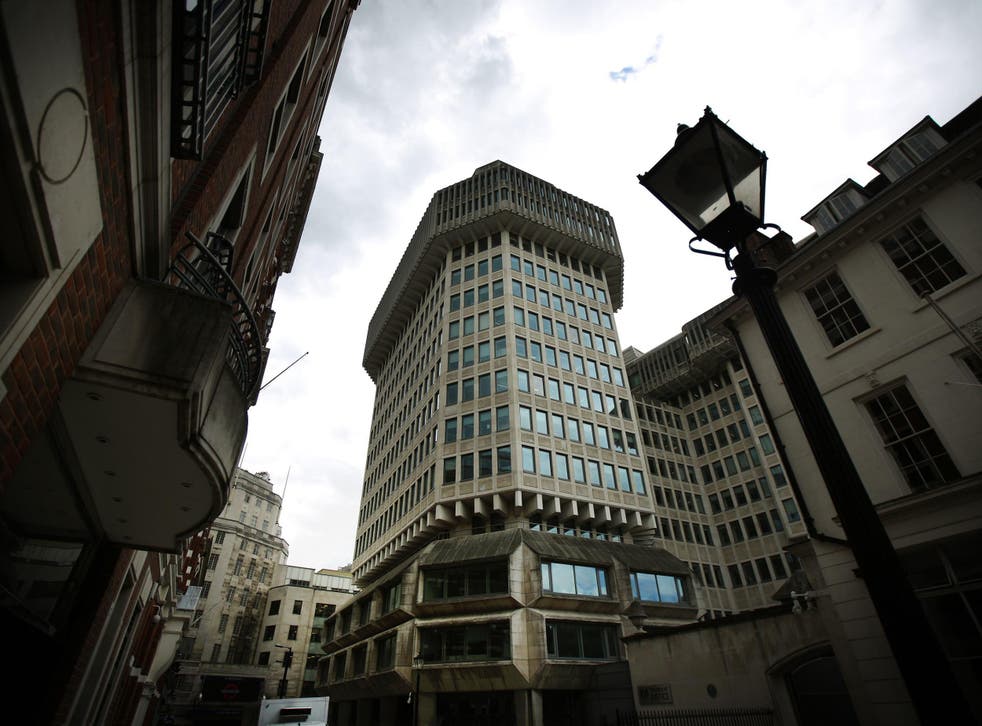 A transgender woman in an all-male prison has gone on hunger strike after she accused the government of failing to recognise her chosen gender.
In a letter to her friends sent from HMP Preston prison, Marie Dean, 50, said she would rather die than be denied recognition as a woman.
The letter, dated January 17 and seen by The Observer, makes reference to Bobby Sands, the IRA hunger striker who died in the Maze prison in 1981.
Ms Dean's letter comes after at least three transgender women in all-male prisons are reported to have committed suicide in the past year.
In the letter, Ms Dean said: "I decided yesterday that I don't want to be alive anymore. I stopped eating and drinking and should die in three, maybe four weeks."
She added the three transgender women who killed themselves this year "did it too quickly".
The Observer reports that Ms Dean was serving an indeterminate sentence for public protection after being convicted for more than 30 offences, including repeated burglary and filming herself wearing underwear belonging to teenage girls.
An online petition is now calling on the Ministry of Justice to recognise Ms Dean as a woman and respect the rights of transgender people.
In a statement, supporters of Ms Dean said: "We specifically request that Ms Marie Dean has her identity as a woman immediately returned to her and that it is respected by all staff, to be given back her clothes and her makeup to allow her to maintain her dignity and to be moved into the female estate as quickly as possible.
"Leaving her in the male estate will subject her to yet more abuse, distress and transphobic behaviour.
"In Marie Deans case her harrowing ordeal has been both long and traumatising, she has now given up and wants to die and it's not surprising. She had served many years behind bars as a transgender woman, forced to reside in the male estate, exposed to physical and mental abuse whilst serving a sentence with no end date."
The statement adds imprisonment means "the loss of liberty" but should not imply that people are "stripped from their liberty" .
UK news in pictures

Show all 50
Ms Dean's case comes shortly after Jenny Swift, a transgender woman remanded in a male prison on an attempted murder charge was found dead in her cell at the male prison HMP Doncaster in December.
The BBC reported Ms Swift killed herself days after puling out of a suicide pact with three other transgender inmates.
In 2016, the Ministry of Justice introduced new guidelines for the treatment of transgender prisoners which state "all transgender prisoners (irrespective of prison location) must be allowed to express the gender with which they identify".
According to the new guidelines, if a transgender offender expresses a desire for a prison location inconsistent with their legally recognised gender, the offender must provide evidence of living in the gender with which they identify. This evidence is then considered by a Transgender Case Board before a decision is made. Whilst that process takes place, transgender prisoners are allowed to live in prisons reflecting the gender with which they identify.
A Ministry of Justice spokeswoman said: "The welfare of those in our custody is a top priority. There are stringent procedures in place to ensure transgender prisoners are managed safely and in accordance with the law. We have robust safeguards in place to ensure that the system is not abused."
Register for free to continue reading
Registration is a free and easy way to support our truly independent journalism
By registering, you will also enjoy limited access to Premium articles, exclusive newsletters, commenting, and virtual events with our leading journalists
Already have an account? sign in
Register for free to continue reading
Registration is a free and easy way to support our truly independent journalism
By registering, you will also enjoy limited access to Premium articles, exclusive newsletters, commenting, and virtual events with our leading journalists
Already have an account? sign in
Join our new commenting forum
Join thought-provoking conversations, follow other Independent readers and see their replies