Travellers defy eviction with High Court hearing
Grandmother 'prepared to die' rather than swap her lifestyle for town-centre bricks and mortar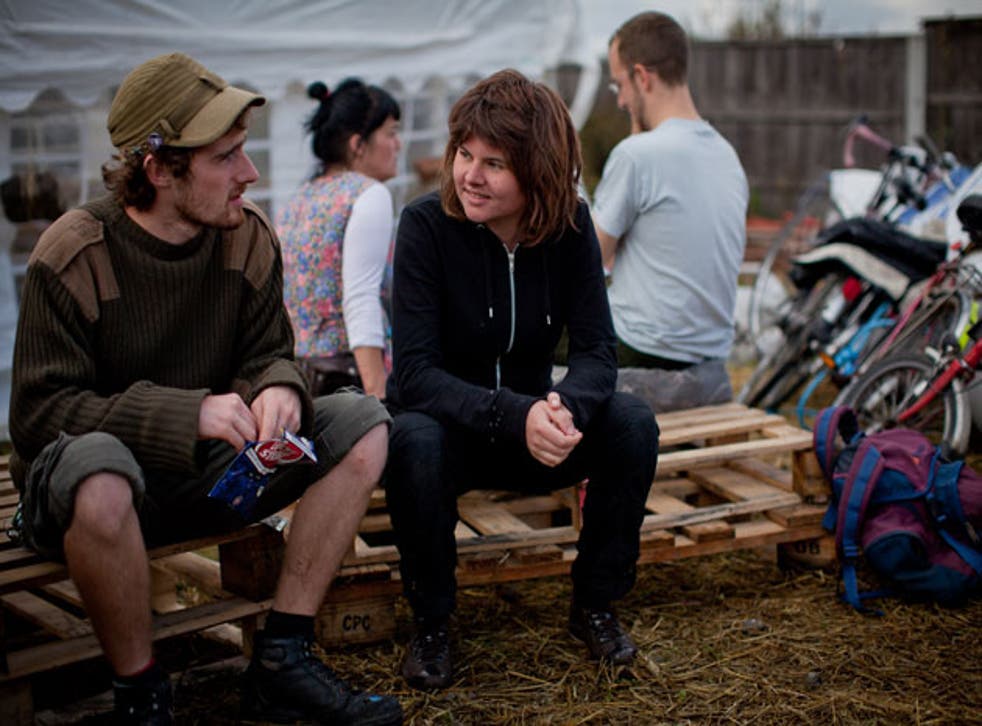 Defenders of the UK's largest Traveller site said yesterday they had launched an "eleventh hour" legal bid to stop a controversial eviction that is expected within weeks. A last-ditch injunction will be heard by a High Court judge on Wednesday to stop hundreds of people being forcibly removed from the camp at Dale Farm in Essex. Lawyers are seeking an injunction because there is still a case pending in the High Court which argues Basildon council has a duty to find Travellers alternative land – rather than bricks and mortar flats. The full hearing is scheduled to be heard in November.
Although Dale Farm residents legally own the former scrapyard where they live, around half of the 100 pitches do not have planning permission to be on site, which is in Basildon's green belt. More than 300 people, including 110 children, face eviction.
Bailiffs for Basildon Council can arrive legally on the site to begin evictions from midnight on Wednesday.
The lawyers are acting on behalf of grandmother Mary Sheridan, 71, who has lived on site with her family for 10 years and faces eviction despite suffering from chronic lung disease.
Speaking yesterday she said: "I've never lived in a home. I've been a Traveller all my life and that's the way I want to end my life. Where will I go to if they put us on the road?" She believes the stress of eviction killed her husband, Jonathan, who died of a heart attack last November. "He was terrified of moving on. He said he didn't want to see another court again. It's a life-and-death situation. We're prepared to die here."
Keith Lomax, her solicitor, said: "People have been offered flats by the council, but they can't live there without having a very serious impact on their health. Few people understand the extent of what it means if you have never lived in bricks and mortar and have always lived a certain way."
If eviction goes ahead but Mrs Sheridan wins her case, Basildon may be forced to find new land or pay compensation. It could cost the council up to £20m in bailiff and police fees. Police riot teams have been preparing for months at the Essex police training school and "move on" teams have been specially prepared to stop those evicted from settling close by. Steve Horgan, Basildon Council's deputy leader, said: "Nobody wants to evict anybody; it's a horrible thing to do, but we enforce against anybody who builds in the green belt."
Supporters said yesterday they would permanently defend the site to prevent its destruction. Grattan Puxon, said: "We feel this is a civil defence issue; we are the home guard." Support for the Travellers' cause has drawn support from countries that include Sweden, Italy, the Netherlands and Belgium.
The atmosphere on the site is already tense, and many living at the camp say they are prepared to "die fighting" for their home. Gas canisters and petrol soaked hay bails are already being prepared as burning barricades against eviction.
Local residents remain opposed. One nearby resident, a housewife who spoke from behind a reinforced gate, said: "It's devalued our property by half. I've been here 17 years and it makes me so upset. You can't get a taxi to come here any more, BT won't come without a police escort and even Argos won't deliver. There's one rule for them and one for us, and all these do-gooders support them. I wish they'd leave, but I don't think they ever will."
Join our new commenting forum
Join thought-provoking conversations, follow other Independent readers and see their replies