Trident whistleblower William McNeilly claims it is easier to enter sensitive nuclear weapons installations than 'most nightclubs'
Navy investigates after Able Seaman posted safety concerns on internet blog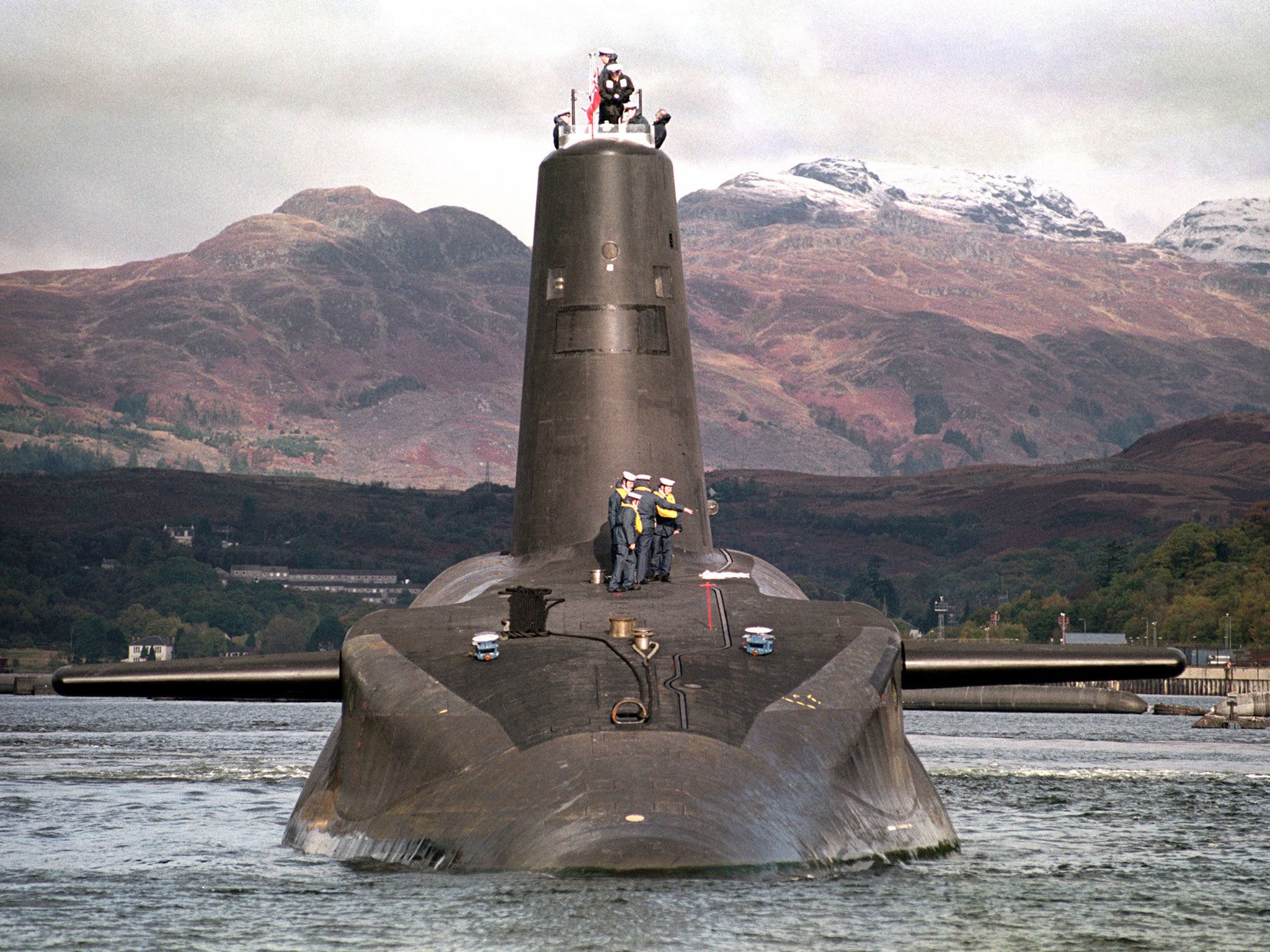 The Royal Navy was investigating claims by one of its servicemen that security and safety around Trident nuclear submarines are inadequate and the programme is a "disaster waiting to happen".
After going absent without leave, Able Seaman William McNeilly took the extraordinary step of posting an 18-page report on the internet entitled "The Secret Nuclear Threat", and subtitled: "Do you have any idea how close we are to a nuclear disaster every single minute?"
In the document, the submariner raised issues ranging from food hygiene to allegations that a submarine had been on patrol with a hydraulics fault that prevented it from carrying out a test to see whether it was possible to launch its missile.
Mr McNeilly, 25, from Belfast, alleged that security checks were so lax that it was "harder to get into most nightclubs" than it was to get into sensitive parts of the Faslane submarine base on the Clyde.
He claimed that while on patrol in HMS Victorious this year, he was told that alarms on the Trident nuclear submarine's missile control and monitoring station had been muted so crew members didn't have to listen to them.
He also claimed crew members had told him about floods on the submarine and a fire while in port that would have left 50 sailors dead if it had happened at sea. He also wrote, "I learnt that HMS Vanguard is in the worst of the worst condition."
He said he repeatedly raised these and other concerns through the chain of command, but "not once did someone even attempt to make a change".
Mr McNeilly's claims were greeted with alarm by the SNP last night, which campaigned for Trident to be scrapped during the election. The party's Westminster leader Angus Robertson said the report read as "a nightmare catalogue of serious safety breaches" and called for the Ministry of Defence to make public the results of its investigation.
He added: "Failure to follow standard safety procedures is unacceptable in any workplace but on a Vanguard submarine on patrol it could result in extreme tragedy not just for those on board but indeed for the entire planet."
The Royal Navy admitted that it was looking at the claims in Mr McNeilly's dossier, as well as his unauthorised publication of it.
One source said: "There are some things that are immediately and transparently obvious as being untrue – although we do take it seriously and will be looking at it."
In an official statement, a Navy spokesperson said: "The document contains a number of subjective and unsubstantiated personal views, made by a very junior sailor, with which the naval service completely disagrees.
"Whilst it is right that the contents of this document are considered in detail, we can be clear that in itself it does not pose any security risk to our personnel or operations.
"The Royal Navy takes security and nuclear safety extremely seriously. The naval service operates its submarine fleet under the most stringent safety regime and submarines do not go to sea unless they are completely safe to do so."
The spokesperson added: "The Navy is concerned for the whereabouts and well-being of Able Seaman McNeilly and is working closely with civilian police to locate him."
In his report Mr McNeilly, who failed to return from leave on 11 April, describes himself as "an engineering technician submariner for the UK's Trident IID5 strategic weapons system".
He begins his report by calling for public support in addressing his concerns, writing: "I am a strategic weapons systems engineer who has sacrificed everything to tell the public how close it is to a nuclear catastrophe.
"I've sacrificed my freedom, time with my family and friends, a good paying career, my life savings, possibly my life itself; just to get this information out to the public. This is more like David vs Superman than David vs Goliath, alone I have no chance, but you the people are the kryptonite."
He says that although his top secret security clearance was only "pending", he was able to listen to meetings on HMS Victorious in which onboard incidents were discussed by hiding behind a computer in the navigation centre.
Trident dossier: McNeilly's concerns
On alarms being muted:
"I could sometimes hear alarms on the missiles control and monitoring position while lying in bed. I later found out that I would've been hearing them more frequently if they hadn't muted the console just to avoid listening to the alarms."
On getting into the 'Green Area' at Faslane:
"I've gotten through a few times by just showing my pale white room key; looks nothing like a Green Area Pass. It's harder to get into most nightclubs than it is to get into the Green Area."
On eating while on patrol with HMS Victorious:
"There was meat which had dirt on it because the wrapper was busted."