Tube passengers wasted 400,000 hours in 2016 because of overcrowding delays
Liberal Democrat London Assembly member Caroline Pidgeon is calling for half-price tickets for those willing to travel outside rush hour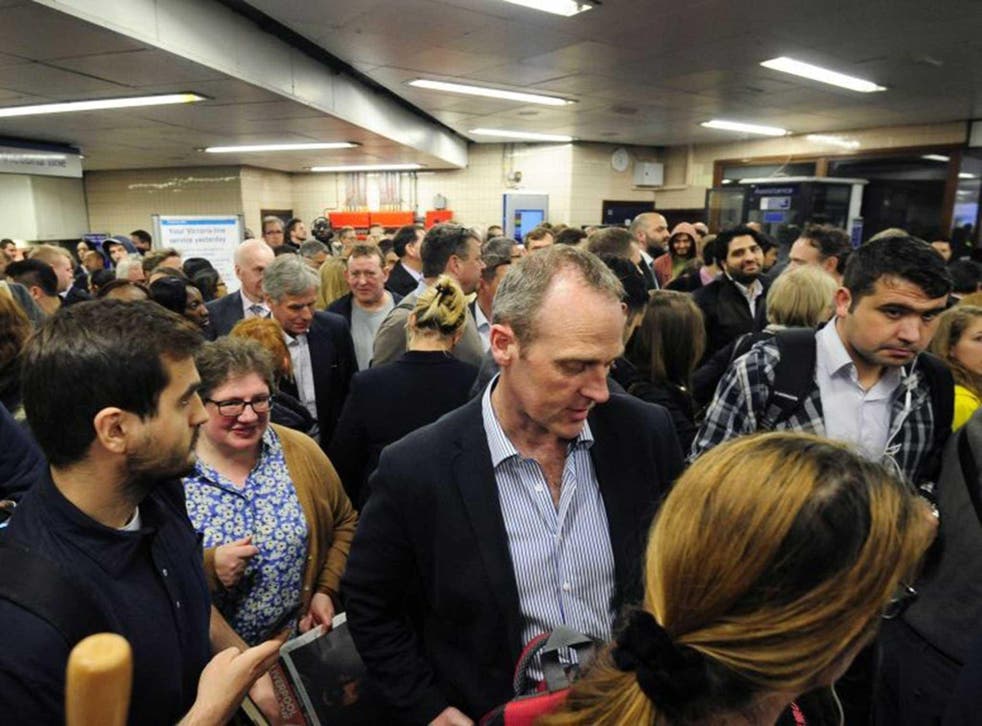 Delays caused by overcrowding on London Underground have soared in the last five years, new figures show.
Passengers wasted almost 400,000 hours because of delays to their journeys in the last 12 months because of overcrowding.
Information obtained by Liberal Democrat London Assembly member Caroline Pidgeon revealed the amount of time passengers spent battling through crowds at Tube stations and onto trains, including queues at the barriers.
She called for half-price tickets for those willing to travel outside the morning peak period.
"These figures powerfully demonstrate that improvements to the Tube are in many places not even keeping up with the rising demand for travel created by London's booming population and record number of tourists," she said. "It is vital that the growth in Tube delays caused by overcrowding comes to an end.
"The delays caused by overcrowding on the Jubilee line are especially alarming.
"There is a vital need to maintain investment in improving the Tube; however, we also need to go further and consider imaginative policies to manage demand on the Tube.
"A good start would be to encourage more people to start their journeys earlier in the morning by offering half-price Tube travel for any journey that starts before 7.30am."
Her study showed that the number of incidents of Tube delays caused by overcrowding tripled between 2012 and 2016.
Tube passengers lost 390,786 hours in 2016 due to delays caused by overcrowding, compared with 136,644 hours in 2012.
Passengers lost 147,451 hours on the Jubilee line in 2016, the research showed.
Steve Griffiths, chief operating officer for London Underground, said: "Crowding is more often a consequence rather than a cause of delays.
"London's success means the city's population is growing and we have consistently argued that this means sustained investment needs to be put into modernising and expanding the transport network.
"That is why we have one of the biggest investment programmes in the world.
"The TfL-run Elizabeth line, which will open next year, will serve more than half a million customers a day, while our signal modernisation, new more frequent trains, and rebuilding of stations like Victoria and Bank are critical.
"But we also now need to move forward plans to start building Crossrail 2 as soon as possible to help relieve Waterloo and enable London to meet growing demand."
PA
Join our new commenting forum
Join thought-provoking conversations, follow other Independent readers and see their replies