Tube strike: Why are London Underground station staff staging a 24-hour walkout?
'This action has been forced on us by savage cuts to jobs that have reduced London Underground to an under-staffed death trap,' says RMT boss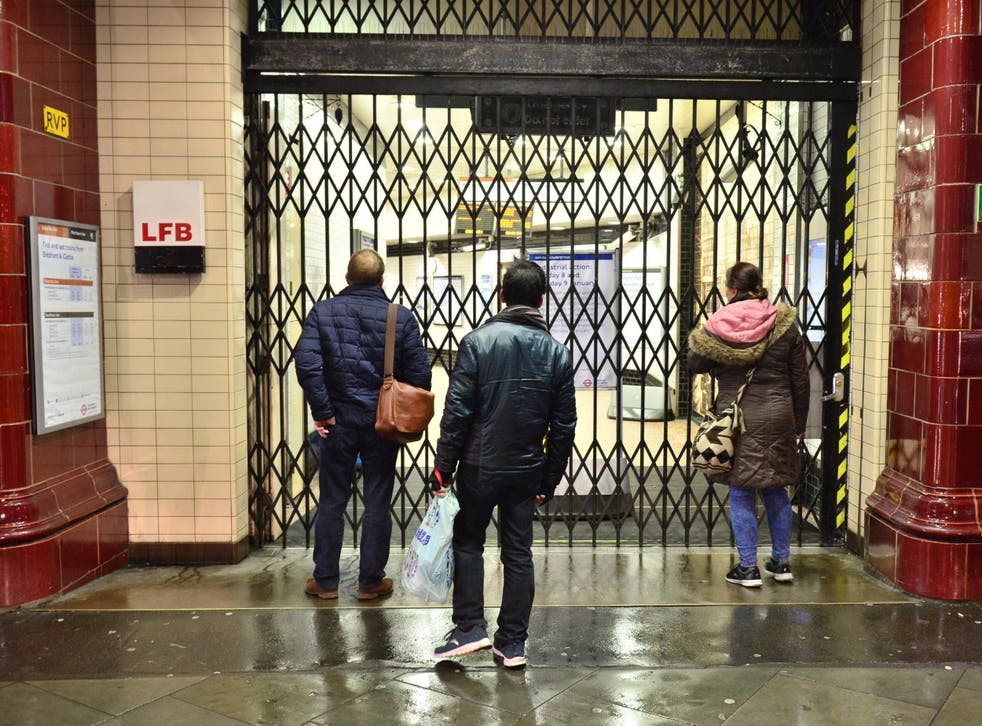 Commuters in London are navigating traffic jams and packed pavements on their way to work as unions representing London Underground workers held a 24-hour tube strike.
Most of the capital's tube stations have been closed since 6pm yesterday after last-minute talks failed to halt industrial action in a dispute over staffing levels and ticket office closures.
Transport for London (TfL) has warned of severe delays all day and advised people not to travel if they can avoid it.
Why are London Underground workers on strike?
Two unions, the RMT and TSSA, say job cuts and the closure of ticket offices in recent years have left stations without enough staff to run safely.
Weekend negotiations ended without agreement, and the unions say management hasn't done enough to address staff concerns.
"Our members are out in force across London Underground this morning in the fight for jobs and safety," said RMT general secretary Mick Cash.
"This action has been forced on us by savage cuts to jobs that have reduced London Underground to an under-staffed death trap at a time of heightened security and safety alert."
Steve Griffiths, London Underground chief operating officer, said the transit operator has agreed to hire hundreds of new station staff.
"There is no need to strike," he said. "We had always intended to review staffing levels and have had constructive discussions with the unions.
"We agree that we need more staff in our stations and have already started to recruit 200 extra staff."
London's Mayor Sadiq Khan criticised the industrial action and called on the unions to return to the negotiating table.
Which tube lines are down?
During the strike, there will be no Underground services from key interchange stations such as Victoria, King's Cross, Waterloo, Paddington, Euston, Bank and London Bridge.
There will be no service at all on the Victoria or Waterloo & City lines, and all other lines will be severely affected.
On a typical weekday, four million journeys are made on the London transport network.
Gallery: 150 years of London underground

Show all 27
Are any tube lines still running?
While most stations in Zone one are closed, some lines are running with a limited service in outer London areas – for example, the Bakerloo line is operating between Marylebone and Harrow & Wealdstone.
Piccadilly line services will run between Hammersmith and Heathrow Terminals 1, 2 and 3, but there will be no service to Terminals 4 or 5.
National Rail services and London buses are not affected by the strike.
Some commuters are walking or cycling to avoid the transport chaos.
"I've never seen so many people walking, running and cycling this time of the morning," wrote Adam Minns on Twitter.
Join our new commenting forum
Join thought-provoking conversations, follow other Independent readers and see their replies