Two teenage girls apologise for superglue prank that stuck 4-year-old to McDonald's toilet seat
'Kaya is very forgiving and fortunately seems to be coping well,' girl's mother says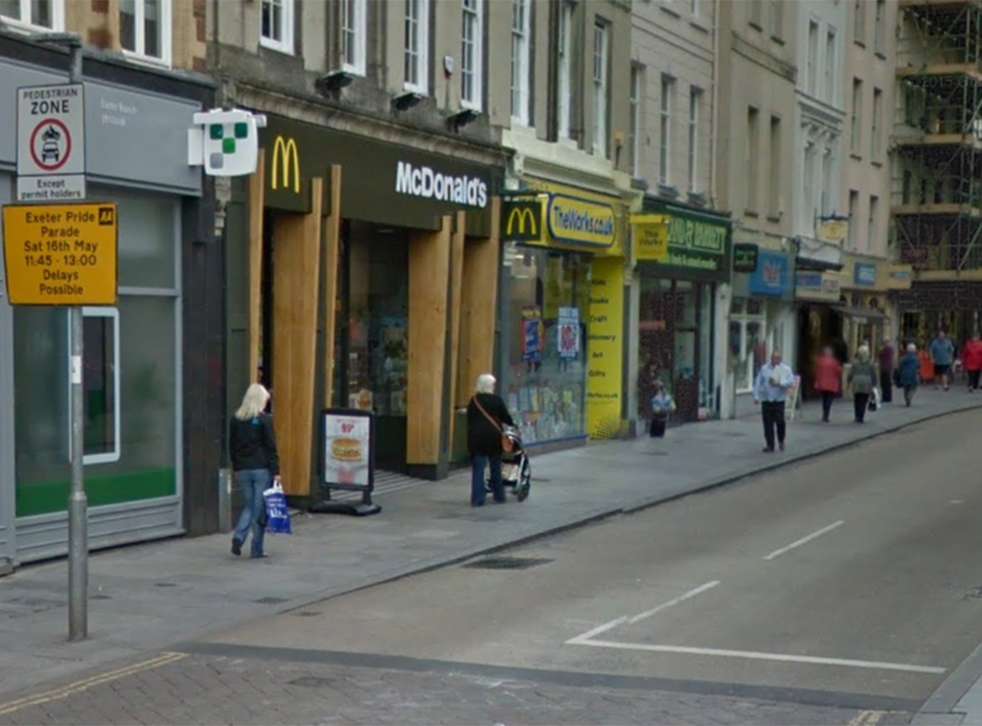 Two young girls have apologised to the mother of a four-year-old girl for a prank that left her super-glued to a toilet seat.
Some of the skin on Kaya Langmead legs was "ripped off" following the incident in an Exeter McDonald's.
A spokesperson for Devon and Cornwall Police told ITV the case was closed
"The two girls immediately accepted what they had done, were sorry and have apologised to the victim's mother for the upset caused to her and her daughter," the force said in a statement.
"We have subsequently taken appropriate action against the offenders."
Kaya's mother, Nicole had previously told the Plymoth Herald: "My daughter was left in tears and the skin was ripped off the back of her legs.
"It was every mother's worst nightmare. I just think they should apologise to Kaya for what they did.
"Kaya is very forgiving and fortunately seems to be coping well. But I hope they realise the consequences of their actions."
After the incident, McDonald's staff checked the toilet and consoled Kaya with a balloon.
Join our new commenting forum
Join thought-provoking conversations, follow other Independent readers and see their replies