UK child poverty hits highest level since 2008 financial crisis
Child Poverty Action Group brands the figures 'grim'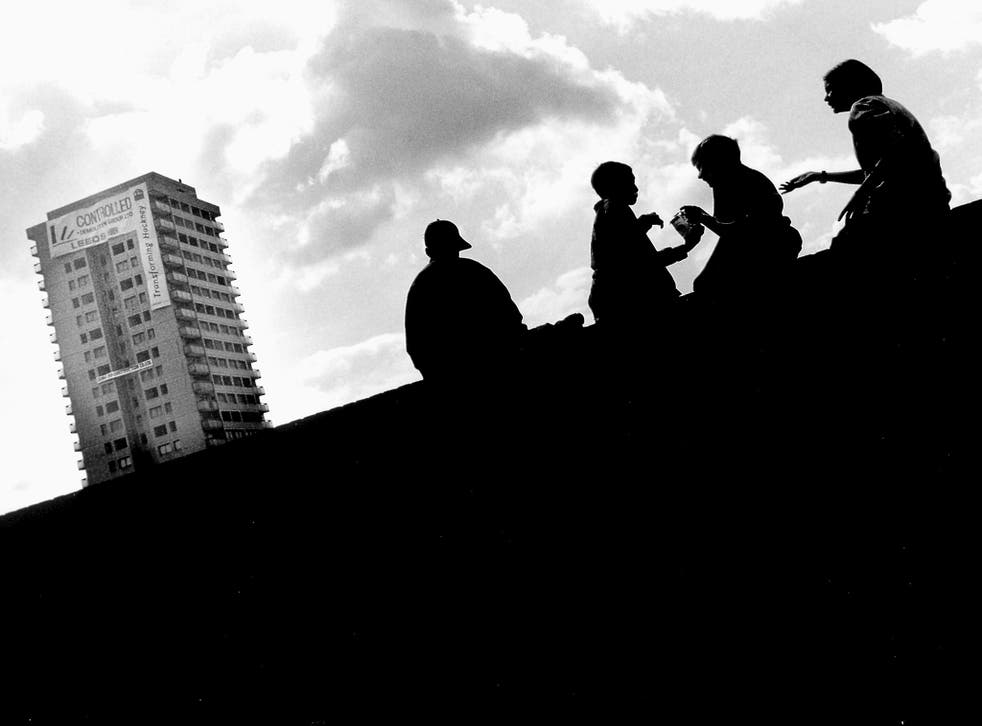 The number of child in poverty has risen by 100,000 over the past year, new Government figures reveal.
The numbers, released a week after a Budget in which the issue was not mentioned once, show 30 per cent of children are now classed as being in relative poverty.
A total of four million children are now in families struggling to make ends meet, the worst figures since the financial crisis.
And the overall number of people in poverty in Britain has risen to 10.4 million, the highest level this decade.
The news comes amid Tory cuts to working-age benefits, which the Institute of Fiscal Studies (IFS) warns will affect millions more children by 2022.
In 2015 the Government moved to scrap its legally binding child poverty target. It no longer officially recognises household income statistics as a measurement of child poverty.
Allison Garnham, chief executive of Child Poverty Action Group, said the figures were "grim".
Can China eradicate poverty by 2020?
"The Prime Minister spoke about injustice on entering Downing Street but there is no greater burning injustice than children being forced into poverty as a result of government policy, and no greater damage to our long term prosperity than failing to invest in our children," she said.
"These figures are grim but, according to independent experts at the IFS, the outlook for the next few years is bleaker. Most worrying of all is that the Government seems to be in a state of denial."
Real income growth is set to be close to zero over the next two years, as workers' earnings fail to outpace inflation, the IFS concluded.
The Government's planned benefits freeze is also going to exacerbate inequality, as higher inflation means the value of those benefits is set to fall six per cent in real terms.
Someone is considered to live in relative poverty when they lack the minimum amount of income needed to maintain the average standard of living in the society in which they live.
Register for free to continue reading
Registration is a free and easy way to support our truly independent journalism
By registering, you will also enjoy limited access to Premium articles, exclusive newsletters, commenting, and virtual events with our leading journalists
Already have an account? sign in
Register for free to continue reading
Registration is a free and easy way to support our truly independent journalism
By registering, you will also enjoy limited access to Premium articles, exclusive newsletters, commenting, and virtual events with our leading journalists
Already have an account? sign in
Join our new commenting forum
Join thought-provoking conversations, follow other Independent readers and see their replies