UK child poverty soaring due to Government's austerity measures, Unicef says
More than one in four British children are now in living in poverty, says charity - but Coalition accuses it of 'distorting' the numbers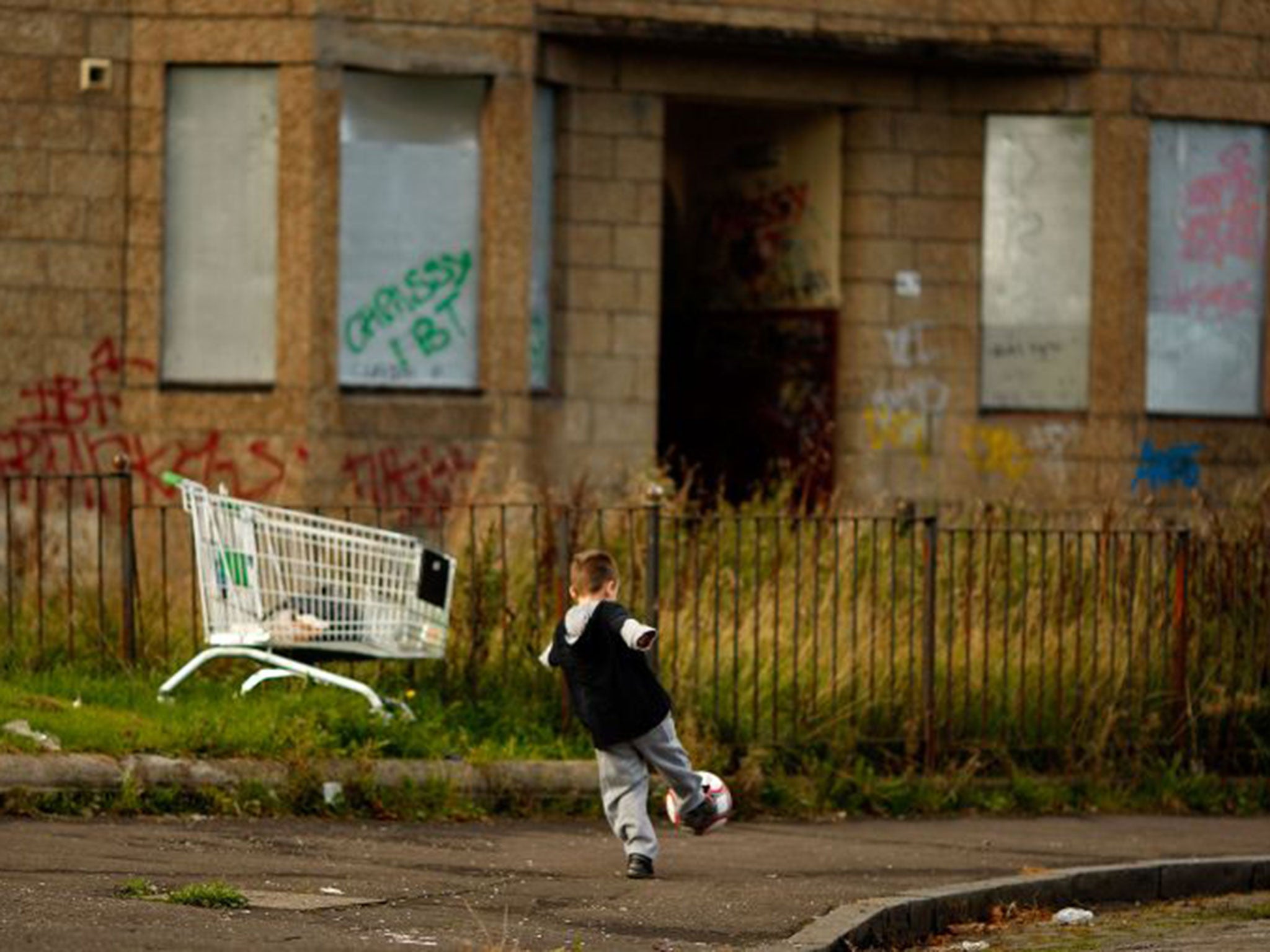 More than one in four children in the UK are now living in poverty – and the number is rising sharply because of the Government's harsh austerity measures, a charity has said.
Unicef claimed the Coalition's performance on child poverty was "disappointing" compared to 18 other wealthy countries that have actually cut down on the issue despite the recession.
But the Department for Work and Pensions (DWP) has hit back at the organisation, saying it is "drawing distorted comparisons" in its study that ranked the UK just 25th out of 41 developed nations for allowing the effects of the international economic crisis to hurt vulnerable families.
Unicef's global report found there was an "unprecedented increase" in rates of severe material deprivation – defined by factors including whether families can afford rent, heating and food – in the UK alongside Greece, Italy and Spain. In Britain, the figure rose by 1.6 per cent - in Poland it was reduced by almost 8 per cent.
David Bull, the executive director of Unicef UK, said the charity was calling for an immediate review of the impact austerity measures were having on children – suggesting that worse was to come.
He said: "It's disappointing to see that 18 countries have managed to reduce levels of child poverty during that difficult economic period and the UK has seen it get worse.
"If they can do it in Poland, Canada, Germany and Australia, why can't we?"
Mr Bull said the majority of the vulnerable children have working parents who are "not being paid enough" and not receiving enough contributions from the Government to escape poverty.
He said the report, which tracked poverty from 2008 to 2012, showed a "worrying trend" likely to get worse. "What's important is that we haven't seen the worst of this austerity and its impact," he added.
There is, however, a caveat in the Unicef report suggesting the figures should be treated "with caution" because of a break in the report series.
The DWP suggested that the apparently huge spike in child poverty in the UK from 2011 to 2012 could be because in the final year of their study, Unicef switched from using ONS data to figures compiled by the DWP itself.
A spokesperson said: "Unicef is drawing distorted comparisons with this data.
"ONS figures show that under this Government, around 300,000 fewer children are in poverty or growing up in workless families.
"Our reforms are improving the lives of some of the poorest families by promoting work and helping people to lift themselves out of poverty."
Join our commenting forum
Join thought-provoking conversations, follow other Independent readers and see their replies