UK garden lawns will be replaced by synthetic grass due to climate change, predicts Royal Horticultural Society
Warmer weather and more 'extreme' rainfall to bring new challenges and create north-south divide between gardeners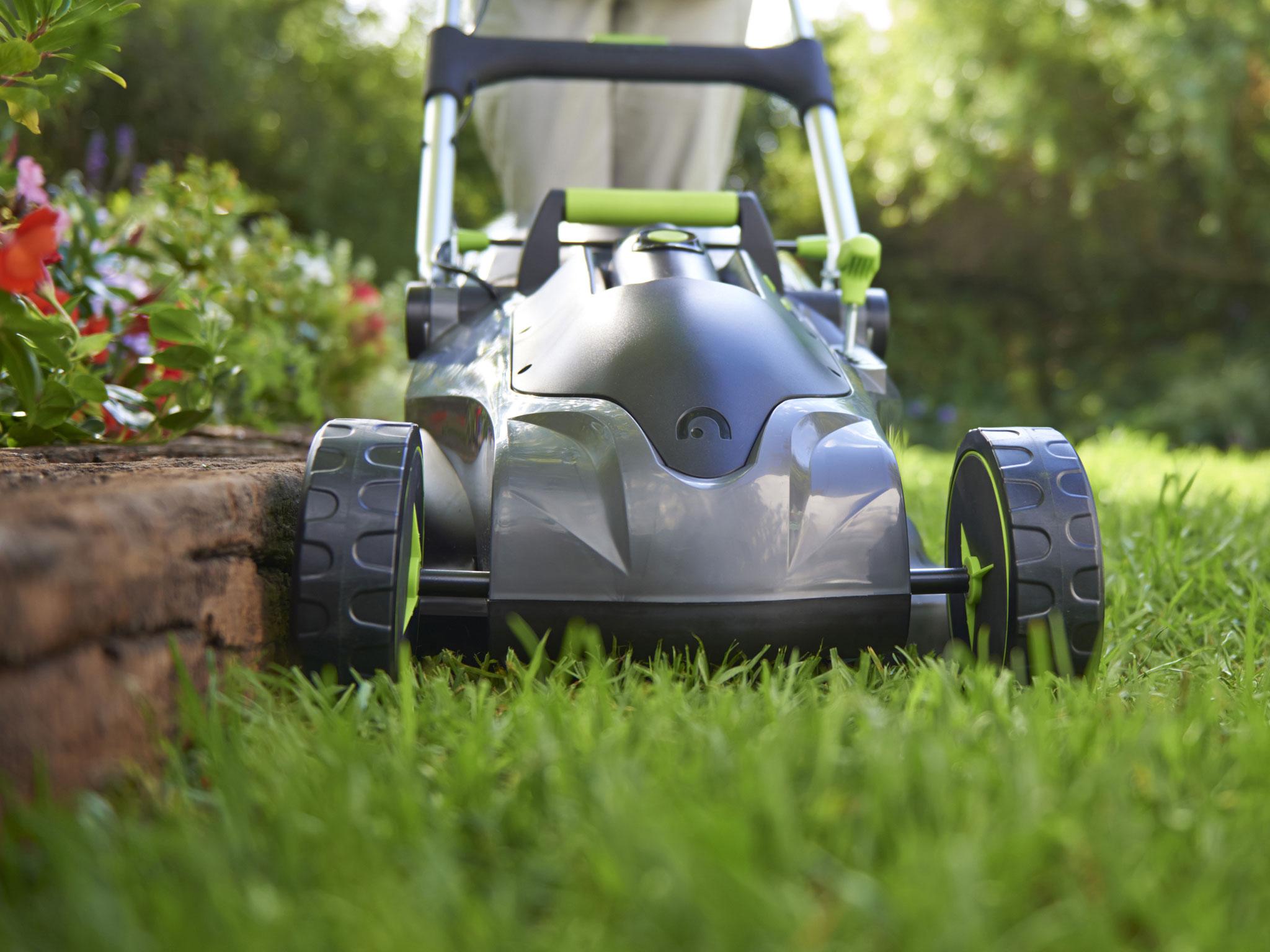 Climate change could dramatically alter plants and lawns in British gardens, according to a new report from the Royal Horticultural Society (RHS) report.
Flood-proof flowerbeds, exotic plants, and new pests and diseases may become common amid rising temperatures and increased rainfall, it says, adding that drier summers and more frequent "extreme" winter weather will mean Britons face greater challenges maintain their gardens.
Compiled with input from Met Office experts and university academics, the report also predicted that climate change could lead to a north-south divide for British gardens.
The south of England is likely to become warmer and drier, while the country north of Northampton is set to be cooler and wetter, resulting in an extended growing season, it says.
An RHS survey of 1,000 gardeners found those in the north already mowed their lawns more often than those in the south.
But the report concludes that climate change could mean gardens will need more mowing, weeding and pruning, although it says that maintaining a fresh green lawn will become a challenge in some parts of the country.
As a result, some gardeners in south-east England, where the average summer temperature is projected to rise 4C by 2080 unless global carbon emissions are cut, are expected to turn to synthetic lawns as a shortage of summer rain makes it difficult to maintain real grass.
Others may turn to dry meadows, gravel beds or cornfield annuals.
In north England and the West Country, where climate change is forecast to bring heavy winter rain and more frequent storms, raised beds may be needed to protect plants from being waterlogged.
Disastrous year shows butterflies failing to cope with climate change
However, the report says a wider variety of plants could be grown.
Gardeners will have to take steps to ensure the survival of flowers such as the tulip, aster and allium in increased rainfall and it says that some traditional fruit crops will struggle.
But new plants such as grape vines and olives are set to thrive.
"Our perspectives on what a garden should be and what we might like to grow in it will have to change," said Professor Julia Slingo former Met Office chief scientist and a member of the RHS science committee.
RHS climate scientist and co-author of the report, Dr Eleanor Webster, added: "The threat to our gardens and green spaces from climate change is very real and is happening now. It is vitally important that gardeners have the information they will need to confront and adapt to the new challenges and that policy makers prioritise the importance of maintaining green spaces."
"While there will undoubtedly be hurdles for gardeners to overcome, when armed with guidance on the steps they can take to adapt to the changes, we are confident that they can continue to garden successfully."
Escape to the countryside: Find your rural idyll
Show all 2
Dr Webster said the need to build housing for a rising population would "exacerbate the possible implications of climate change."
She added: "As a result, gardens will become increasingly important for flood protection, local climate buffering and as vital green spaces for wildlife."
The average temperature in the UK has climbed 1C in the last 100 years and 0.5 since the 1970s.
About 4,500 square kilometres of the UK is taken up by gardens, with more than half the country's adult population counting gardening as a hobby.
Join our commenting forum
Join thought-provoking conversations, follow other Independent readers and see their replies