UK immigration: Estimated net migration increases to 336,000 for last year, ONS figures show
Figure is calculated from the difference between the number of people entering the country and those leaving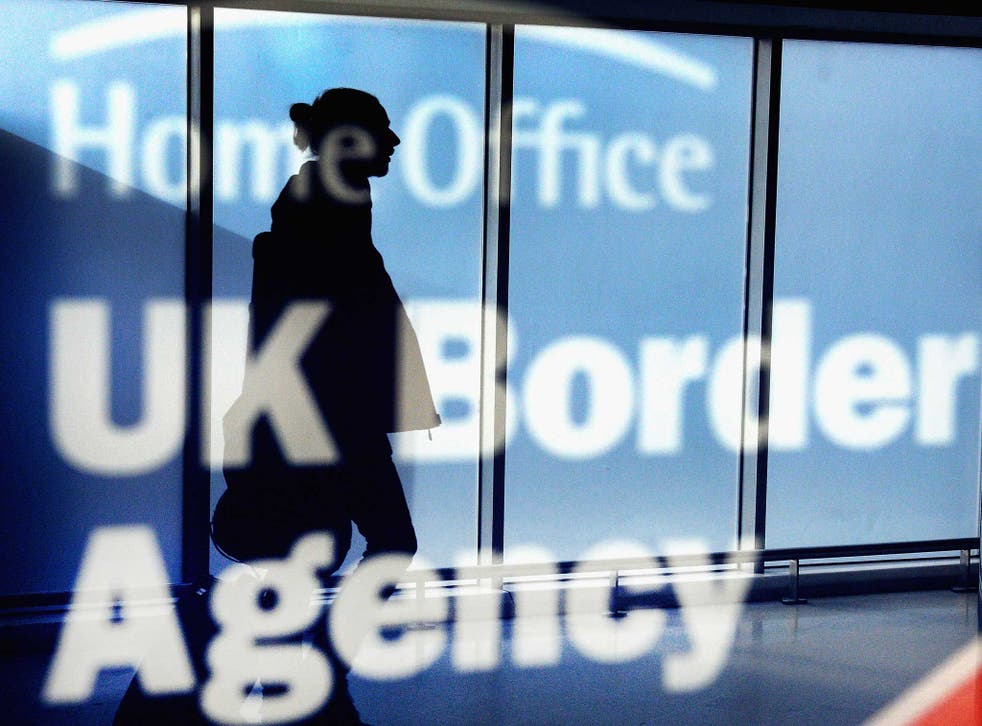 Net migration levels to Britain have hit a new record high of 336,000 a year, dealing a fresh blow to David Cameron's promise to reduce the figure below 100,000.
Numbers arriving both from outside the European Union, which Britain can control, and from other EU countries are climbing steadily.
The Office for National Statistics (ONS) figures – the highest for the second quarter running – cover the year to the end of June and represent a rise of 82,000 over the previous 12 months.
Net migration – the difference between numbers arriving and leaving – by non-British EU citizens increased by 42,000 to 180,000; net migration from outside the bloc rose by 36,000 to 201,000.
Much of the influx is accounted for by people coming to work in the UK, with the largest numbers arriving from India, China, Romania, Poland and Spain. There was a 70 per cent increase in new arrivals from Romania and Bulgaria, whose citizens gained the right to work in Britain in 2014.
Overall immigration stood at 636,000 – described by the ONS as a "statistically significant" increase of 62,000 – while emigration dropped by 20,000 to 300,000.
The previous peak of 320,000 was reached in 2005 when the citizens of eight former Iron Curtain countries gained the right to work in the UK. Ahead of the 2010 election, Mr Cameron pledged to reduce the net figure to tens of thousands within five years. Despite several initiatives to tighten eligibility for visas, the total soared to three times that level by this year's election. Nevertheless the Prime Minister renewed his commitment to hit the target in May.
The statistics also showed that asylum applications were at their highest for 12 years, with 10,156 people applying for refugee status between July and September. The largest numbers came from Eritrea (3,726), Sudan (2,842), Iran (2,407) and Syria (2,402).
Nigel Farage, the Ukip leader, said: "These record high figures represent a continuation of the Government's complete failure to control immigration. David Cameron's 'tens of thousands' pledge is in tatters."
James Brokenshire, the immigration minister, said the statistics "underline the challenge we face to reduce net migration to sustainable levels". He said: "We remain committed to reforms across the whole of government to deliver the controlled migration system which is in the best interests of our country."
Madeleine Sumption, director of the Migration Observatory at the University of Oxford, said: "At this point, changes in net migration are mainly being driven by economic factors like the success of the UK economy, rather than by new policies."
Register for free to continue reading
Registration is a free and easy way to support our truly independent journalism
By registering, you will also enjoy limited access to Premium articles, exclusive newsletters, commenting, and virtual events with our leading journalists
Already have an account? sign in
Register for free to continue reading
Registration is a free and easy way to support our truly independent journalism
By registering, you will also enjoy limited access to Premium articles, exclusive newsletters, commenting, and virtual events with our leading journalists
Already have an account? sign in