UK Pegida leader Tim Scott resigns following 'car-crash' interview
Pegida UK – the 'Patriotic Europeans Against the Islamisation of the Occident' - is a UK branch of a German right-wing movement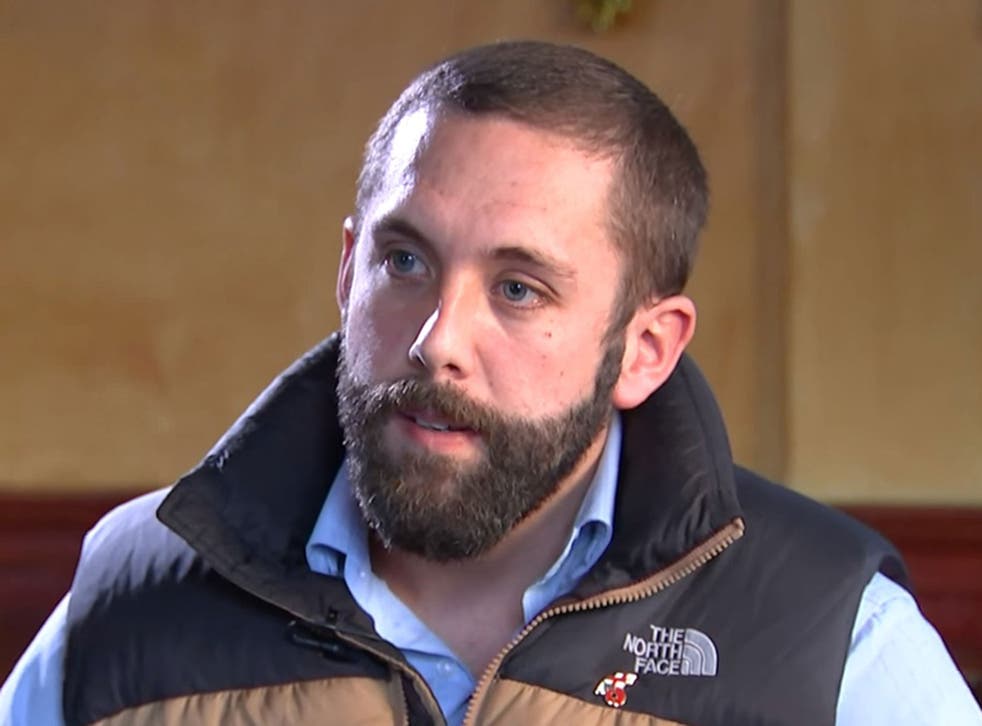 An ex-soldier, who announced he would be leading a new anti-Islamic movement, has resigned from the group, according to an online statement.
The announcement comes as a further blow for Pegida UK – the "Patriotic Europeans Against the Islamisation of the Occident" - after Tim Scott, a former soldier deployed in Afghanistan, struggled to explain why radical Muslims are a threat to the UK in a "car-crash" TV interview.
Mr Scott said he had "taken the difficult decision to leave Pegida UK" just hours after the interview aired on Channel 4 on Thursday.
A statement issued on social media reads: "I put yesterday down to an epic fail in my life for many reasons.
"More happened last night they I can imagine [sic] and all because of one short clip on a Channel 4 interview that was clearly edited and cut to suit their left wing agenda."
"I know I could have lead [sic] this movement well because I am here for one reason, and one reason only and that is I care about my country."
Mr Scott added he had not left the movement because of an interview or comments made on social media, but instead due to "things outside [his] control."
The statement comes after Mr Scott spoke to journalist Alex Thompson about his plans to the lead the UK branch of the right-wing German movement.
Mr Thompson later described the interview as "something of a car-crash" after Mr Scott struggled elaborate on what he branded the "truth" about radical Islam in the UK.
Mr Scott labelled the "big truth of what's going on around the country" as "girls getting groomed", "youth getting radicalised" and, after being pressed by the journalist as to "what else?", "well all stuff".
Mr Scott also stated fears the UK could, in some way, become like Iraq: "What I've seen in Iraq and stuff like that… If we were to get to that stage, that's my main concern."
In a further statement Mr Scott said: "I would like to clarify that I was in no way tricked into doing an interview or taking part in the movement.
"My honour is intact and should never have been questioned, just make sure when you are thinking of your culture and your country that yours is too."
Tommy Robinson , the former leader of the English Defence League, has said he will now front Pediga UK.
Mr Robinson, 33, will launch the UK branch of the right-wing group in the New Year and provide "advice" to their leadership.
He has also said he will ensure the movement's first rally on 6 February will go ahead as planned.
Register for free to continue reading
Registration is a free and easy way to support our truly independent journalism
By registering, you will also enjoy limited access to Premium articles, exclusive newsletters, commenting, and virtual events with our leading journalists
Already have an account? sign in
Register for free to continue reading
Registration is a free and easy way to support our truly independent journalism
By registering, you will also enjoy limited access to Premium articles, exclusive newsletters, commenting, and virtual events with our leading journalists
Already have an account? sign in
Join our new commenting forum
Join thought-provoking conversations, follow other Independent readers and see their replies